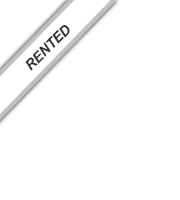 | | |
| --- | --- |
| Property ID | Bre39_44 |
| Street | Brehmstraße |
| ZIP code | 40239 |
| Town | Düsseldorf |
| Living area | 35 m² |
| Vermietungsstatus | rented |
| Year of construction | 1958 |
| Objektzustand | Refurbished |
| Quality of equipment/features | Superior |
| Balcony | Yes |
| NKM p.m. (IST) | 800 € |
| NKM p.m. (SOLL) | 890 € |
| | |
| --- | --- |
| Property ID | Bre39_44 |
| Street | Brehmstraße |
| ZIP code | 40239 |
| Town | Düsseldorf |
| Living area | 35 m² |
| Floor | 4. OG |
| Vermietungsstatus | rented |
| Number of rooms | 1 |
| available on (date) | 01.06.2021 |
| Year of construction | 1958 |
| Objektzustand | Refurbished |
| Quality of equipment/features | Superior |
| Balcony | Yes |
| Furnished | Full |
| Kitchen | Built in kitchen |
| NKM p.m. (IST) | 800 € |
| NKM p.m. (SOLL) | 890 € |
| NK | 100 € |
| | |
| --- | --- |
| Property ID | Bre39_44 |
| Street | Brehmstraße |
| ZIP code | 40239 |
| Town | Düsseldorf |
| Living area | 35 m² |
| Floor | 4. OG |
| Number of rooms | 1 |
| available on (date) | 01.06.2021 |
| Year of construction | 1958 |
| Objektzustand | Refurbished |
| Quality of equipment/features | Superior |
| Balcony | Yes |
| Furnished | Full |
| Kitchen | Built in kitchen |
| | |
| --- | --- |
| Property ID | Bre39_44 |
| Street | Brehmstraße |
| ZIP code | 40239 |
| Town | Düsseldorf |
| Living area | 35 m² |
| available on (date) | 01.06.2021 |
| Floor | 4. OG |
| Number of rooms | 1 |
| Year of construction | 1958 |
| Objektzustand | Refurbished |
| Quality of equipment/features | Superior |
| Heating | Central heating (gas) |
| Balcony | Yes |
| Furnished | Full |
| Kitchen | Built in kitchen |
| Inclusive rent per | Month |
| Inclusive rent | 990 € |
| | |
| --- | --- |
| Property ID | Bre39_44 |
| Street | Brehmstraße |
| ZIP code | 40239 |
| Town | Düsseldorf |
| available on (date) | 01.06.2021 |
| Living area | 35 m² |
| Floor | 4. OG |
| Year of construction | 1958 |
| Objektzustand | Refurbished |
| Quality of equipment/features | Superior |
| Heating | Central heating (gas) |
| Balcony | Yes |
| Furnished | Full |
| Kitchen | Built in kitchen |
| Inclusive rent per | Month |
| Inclusive rent | 990 € |
| | |
| --- | --- |
| Property ID | Bre39_44 |
| Street | Brehmstraße |
| ZIP code | 40239 |
| Town | Düsseldorf |
| Total surface | 35 m² |
| Floor | 4. OG |
| available on (date) | 01.06.2021 |
| Year of construction | 1958 |
| Objektzustand | Refurbished |
| Quality of equipment/features | Superior |
| Heating | Central heating (gas) |
| Balcony | Yes |
| NKM p.m. (IST) | 800 € |
| Gesamtmiete (IST) | 900 € |
| NK | 100 € |
| Heizkosten in NK | Yes |
| | |
| --- | --- |
| Property ID | Bre39_44 |
| Street | Brehmstraße |
| ZIP code | 40239 |
| Town | Düsseldorf |
| Vermietungsstatus | rented |
| NKM p.m. (IST) | 800 € |
| NKM p.m. (SOLL) | 890 € |
| NK | 100 € |
| | |
| --- | --- |
| Property ID | Bre39_44 |
| Street | Brehmstraße |
| ZIP code | 40239 |
| Town | Düsseldorf |
| Living area | 35 m² |
| Floor | 4. OG |
| available on (date) | 01.06.2021 |
| Year of construction | 1958 |
| Objektzustand | Refurbished |
| Quality of equipment/features | Superior |
| Heating | Central heating (gas) |
| Balcony | Yes |
| Furnished | Full |
| Kitchen | Built in kitchen |
| NKM p.m. (IST) | 800 € |
| Gesamtmiete (IST) | 900 € |
| NK | 100 € |
| Heizkosten in NK | Yes |
| | |
| --- | --- |
| Property ID | Bre39_44 |
| Street | Brehmstraße |
| ZIP code | 40239 |
| Town | Düsseldorf |
| Living area | 35 m² |
| available on (date) | 01.06.2021 |
| Year of construction | 1958 |
| Objektzustand | Refurbished |
| Quality of equipment/features | Superior |
| Heating | Central heating (gas) |
| Balcony | Yes |
| Furnished | Full |
| Kitchen | Built in kitchen |
| NKM p.m. (IST) | 800 € |
| Gesamtmiete (IST) | 900 € |
| NK | 100 € |
| Heizkosten in NK | Yes |
| | |
| --- | --- |
| Property ID | Bre39_44 |
| Street | Brehmstraße |
| ZIP code | 40239 |
| Town | Düsseldorf |
| Living area | 35 m² |
| available on (date) | 01.06.2021 |
| Year of construction | 1958 |
| Objektzustand | Refurbished |
| Quality of equipment/features | Superior |
| Heating | Central heating (gas) |
| Balcony | Yes |
| Furnished | Full |
| Kitchen | Built in kitchen |
| NK | 100 € |
| | |
| --- | --- |
| Property ID | Bre39_44 |
| Street | Brehmstraße |
| ZIP code | 40239 |
| Town | Düsseldorf |
| Total surface | 35 m² |
| Floor | 4. OG |
| available on (date) | 01.06.2021 |
| Year of construction | 1958 |
| Objektzustand | Refurbished |
| Quality of equipment/features | Superior |
| Heating | Central heating (gas) |
| Balcony | Yes |
| Furnished | Full |
| Kitchen | Built in kitchen |
| NKM p.m. (IST) | 800 € |
| NKM p.m. (SOLL) | 890 € |
| NK | 100 € |
| Heizkosten in NK | Yes |
| | |
| --- | --- |
| Property ID | Bre39_44 |
| Street | Brehmstraße |
| ZIP code | 40239 |
| Town | Düsseldorf |
| Property class | Apartments |
| Marketing method | Rent |
| Total surface | 35 m² |
| available on (date) | 01.06.2021 |
| Year of construction | 1958 |
| Objektzustand | Refurbished |
| Quality of equipment/features | Superior |
| Heating | Central heating (gas) |
| Furnished | Full |
| Kitchen | Built in kitchen |
Möblierte Wohnung mit Balkon am Zoopark!
Property description
Modern möbliertes Apartment in Düsseldorf Düsseltal. Auf 31m² finden Sie alles was Sie zum gemütlichen & modernen Wohnen benötigen. Durch die intelligente Gestaltung des Apartments wird hier jeder Quadratmeter effizient genutzt.

Der angegebene Mietpreis bezieht sich auf die Belegung durch eine Person, eine zweite Person ist gegen einen Aufpreis von 50,00 Euro/Monat möglich.
Energy Performance Certificate (for Buildings)
| | |
| --- | --- |
| Energy Performance Certificate (for Buildings) | According to construction |
| Energy pass valid until | 06.04.2028 |
| Final energy demand | 152 kWh/(m²*a) |
| Year of construction according energy pass | 2003 |
| Main fuel type | Geothermal |
Equipment/Features
Location
Düsseldorf-Düsseltal zählt zu den gehobenen Wohngegenden Düsseldorfs. Besonders die Gegend um den Zoopark ist begehrt und entsprechend hochpreisig.

In nächster Umgebung gibt es viele villenartige Gebäude, welche den gehobenen Wohncharakter des Viertels unterstreichen. Die beliebte Rethelstrasse ist in wenigen Gehminuten zu erreichen. Hier finden Sie alle Geschäfte des täglichen Bedarfs, kleine Boutiquen, Feinkostläden sowie Ärzte, Banken und Apotheken.

Düsseltal zeichnete sich zudem auch durch die unmittelbare Nähe zum Grafenberger Wald und Aaper Wald mit ihrem Naherholungsgebieten und auf der anderen Seite durch den schnellen Zugang zur Innenstadt aus.

Auch eine hervorragende Verkehrsanbindung sowohl an die öffentlichen Verkehrsmittel, das die Stadt umspannende Autobahnnetz, sowie eine schnelle Erreichbarkeit des Düsseldorfer Flughafens ist gegeben.
Other
Contact enquiry
Similar Properties
LUXUS Wohnung mit Garten im ...
3.800 €
in 40219 Düsseldorf
Möbliertes Wohnen mitten im ...
990 €
Winkelsfelder Straße 23 in 40477 Düsseldorf
*****GESCHMACKVOLL SANIERTES ...
119.000 €
in 40599 Düsseldorf