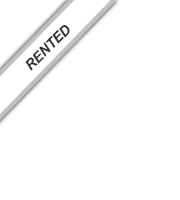 | | |
| --- | --- |
| Property ID | Graf139_13 |
| Street | Grafenberger Allee |
| ZIP code | 40235 |
| Town | Düsseldorf / Flingern Nord |
| Living area | 30 m² |
| Vermietungsstatus | rented |
| Balcony | Yes |
| | |
| --- | --- |
| Property ID | Graf139_13 |
| Street | Grafenberger Allee |
| ZIP code | 40235 |
| Town | Düsseldorf / Flingern Nord |
| Living area | 30 m² |
| Floor | 5. OG |
| Vermietungsstatus | rented |
| Number of rooms | 1 |
| available on (date) | 01.06.2021 |
| Balcony | Yes |
| Furnished | Full |
| Kitchen | Built in kitchen |
| | |
| --- | --- |
| Property ID | Graf139_13 |
| Street | Grafenberger Allee |
| ZIP code | 40235 |
| Town | Düsseldorf / Flingern Nord |
| Living area | 30 m² |
| Floor | 5. OG |
| Number of rooms | 1 |
| available on (date) | 01.06.2021 |
| Balcony | Yes |
| Furnished | Full |
| Kitchen | Built in kitchen |
| | |
| --- | --- |
| Property ID | Graf139_13 |
| Street | Grafenberger Allee |
| ZIP code | 40235 |
| Town | Düsseldorf / Flingern Nord |
| Living area | 30 m² |
| available on (date) | 01.06.2021 |
| Floor | 5. OG |
| Number of rooms | 1 |
| Window | Kunststoff (isolierverglast) |
| Balcony | Yes |
| Furnished | Full |
| Kitchen | Built in kitchen |
| | |
| --- | --- |
| Property ID | Graf139_13 |
| Street | Grafenberger Allee |
| ZIP code | 40235 |
| Town | Düsseldorf / Flingern Nord |
| available on (date) | 01.06.2021 |
| Living area | 30 m² |
| Floor | 5. OG |
| Window | Kunststoff (isolierverglast) |
| Balcony | Yes |
| Furnished | Full |
| Kitchen | Built in kitchen |
| | |
| --- | --- |
| Property ID | Graf139_13 |
| Street | Grafenberger Allee |
| ZIP code | 40235 |
| Town | Düsseldorf / Flingern Nord |
| Total surface | 30 m² |
| Floor | 5. OG |
| available on (date) | 01.06.2021 |
| Window | Kunststoff (isolierverglast) |
| Balcony | Yes |
| | |
| --- | --- |
| Property ID | Graf139_13 |
| Street | Grafenberger Allee |
| ZIP code | 40235 |
| Town | Düsseldorf / Flingern Nord |
| Vermietungsstatus | rented |
| | |
| --- | --- |
| Property ID | Graf139_13 |
| Street | Grafenberger Allee |
| ZIP code | 40235 |
| Town | Düsseldorf / Flingern Nord |
| Living area | 30 m² |
| Floor | 5. OG |
| available on (date) | 01.06.2021 |
| Window | Kunststoff (isolierverglast) |
| Balcony | Yes |
| Furnished | Full |
| Kitchen | Built in kitchen |
| | |
| --- | --- |
| Property ID | Graf139_13 |
| Street | Grafenberger Allee |
| ZIP code | 40235 |
| Town | Düsseldorf / Flingern Nord |
| Living area | 30 m² |
| available on (date) | 01.06.2021 |
| Window | Kunststoff (isolierverglast) |
| Balcony | Yes |
| Furnished | Full |
| Kitchen | Built in kitchen |
| | |
| --- | --- |
| Property ID | Graf139_13 |
| Street | Grafenberger Allee |
| ZIP code | 40235 |
| Town | Düsseldorf / Flingern Nord |
| Living area | 30 m² |
| available on (date) | 01.06.2021 |
| Window | Kunststoff (isolierverglast) |
| Balcony | Yes |
| Furnished | Full |
| Kitchen | Built in kitchen |
| | |
| --- | --- |
| Property ID | Graf139_13 |
| Street | Grafenberger Allee |
| ZIP code | 40235 |
| Town | Düsseldorf / Flingern Nord |
| Total surface | 30 m² |
| Floor | 5. OG |
| available on (date) | 01.06.2021 |
| Window | Kunststoff (isolierverglast) |
| Balcony | Yes |
| Furnished | Full |
| Kitchen | Built in kitchen |
| | |
| --- | --- |
| Property ID | Graf139_13 |
| Street | Grafenberger Allee |
| ZIP code | 40235 |
| Town | Düsseldorf / Flingern Nord |
| Property class | Apartments |
| Marketing method | Rent |
| Total surface | 30 m² |
| available on (date) | 01.06.2021 |
| Window | Kunststoff (isolierverglast) |
| Furnished | Full |
| Kitchen | Built in kitchen |
TOP-Lage, neu, modern, schön geschnitten & großer Südbalkon!
Property description
Auf 30m² finden Sie alles was Sie zum gemütlichen & modernen Wohnen benötigen. Besonders zu erwähnen ist der nach hinten hinaus gelegene große Südbalkon! Dieser lädt zum gemütlichen verweilen ein. Durch die intelligente Gestaltung des Apartments wird hier jeder Quadratmeter effizient genutzt.

Das Apartment verfügt je über einen Flatscreen-TV im Wohnraum sowie im angrenzendem Schlafraum direkt vor dem Bett.

Die Küchenzeile verfügt über eine Spülmaschine, Backofen, 4er Cerankochfeld, integrierte Kühlgefrierkombi, Mikrowelle, Kaffeemaschine, Wasserkocher, Toaster, Teller, Töpfe, Besteck, Gläser usw..

Der angegebene Mietpreis bezieht sich auf die Belegung durch eine Person, eine zweite Person ist gegen einen Aufpreis von 50,00 Euro/Monat möglich.

Rund um ein Apartment zum wohlfühlen!
Energy Performance Certificate (for Buildings)
| | |
| --- | --- |
| Energy Performance Certificate (for Buildings) | according to consumption |
| Energy pass valid until | 06.10.2024 |
| Final consumption of energy | 200,7 kWh/(m²*a) |
| Year of construction according energy pass | 1960 |
| Main fuel type | Oil |
Equipment/Features
-WLAN
-Smart-TV
-Duschbad
-Bügeleisen und Bügelbrett
-Handtücher und Bettwäsche
-Kochutensilien, Teller, Tassen usw.
-Kaffeemaschine
-Waschmaschine
-Arbeitsplatz
Location
Die Wohnung befindet sich in der Nähe vom Grafenberger Wald und dem Ostpark. Ebenso ist der Zoopark oder Flingern-Nord fußläufig zu erreichen.

Einkaufsmöglichkeiten und Restaurants ebenso. Die öffentliche Verkehrsverbindungen zur Innenstadt ist sehr gut!

Die weltberühmte Königsallee und die nicht minder bekannte Altstadt sind perfekt angebunden, hier kann man nach Herzenslust shoppen und die Nacht zum Tag machen.
Other