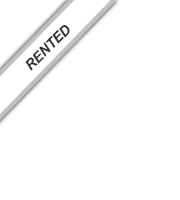 | | |
| --- | --- |
| Property ID | Fle24_34 |
| Street | Fleher Straße |
| ZIP code | 40223 |
| Town | Düsseldorf |
| Living area | 33 m² |
| Vermietungsstatus | rented |
| Year of construction | 1960 |
| Objektzustand | First use after renovation |
| Quality of equipment/features | Superior |
| NKM p.m. (SOLL) | 900 € |
| | |
| --- | --- |
| Property ID | Fle24_34 |
| Street | Fleher Straße |
| ZIP code | 40223 |
| Town | Düsseldorf |
| Living area | 33 m² |
| Floor | Dachgeschoß (3. OG) mitte hinten |
| Vermietungsstatus | rented |
| Number of rooms | 1 |
| available on (date) | 21.07.2021 |
| Year of construction | 1960 |
| Objektzustand | First use after renovation |
| Quality of equipment/features | Superior |
| Furnished | Full |
| Kitchen | Built in kitchen |
| NKM p.m. (SOLL) | 900 € |
| NK | 100 € |
| | |
| --- | --- |
| Property ID | Fle24_34 |
| Street | Fleher Straße |
| ZIP code | 40223 |
| Town | Düsseldorf |
| Living area | 33 m² |
| Floor | Dachgeschoß (3. OG) mitte hinten |
| Number of rooms | 1 |
| available on (date) | 21.07.2021 |
| Year of construction | 1960 |
| Objektzustand | First use after renovation |
| Quality of equipment/features | Superior |
| Furnished | Full |
| Kitchen | Built in kitchen |
| | |
| --- | --- |
| Property ID | Fle24_34 |
| Street | Fleher Straße |
| ZIP code | 40223 |
| Town | Düsseldorf |
| Living area | 33 m² |
| available on (date) | 21.07.2021 |
| Floor | Dachgeschoß (3. OG) mitte hinten |
| Number of rooms | 1 |
| Year of construction | 1960 |
| Objektzustand | First use after renovation |
| Quality of equipment/features | Superior |
| Window | Kunststoff (isolierverglast) |
| Heating | Central heating (oil) |
| Zustand Badezimmer | refurbished |
| Furnished | Full |
| Kitchen | Built in kitchen |
| Inclusive rent per | Month |
| Inclusive rent | 1.000 € |
| Deposit | 2.000 € |
| | |
| --- | --- |
| Property ID | Fle24_34 |
| Street | Fleher Straße |
| ZIP code | 40223 |
| Town | Düsseldorf |
| available on (date) | 21.07.2021 |
| Living area | 33 m² |
| Floor | Dachgeschoß (3. OG) mitte hinten |
| Year of construction | 1960 |
| Objektzustand | First use after renovation |
| Quality of equipment/features | Superior |
| Window | Kunststoff (isolierverglast) |
| Heating | Central heating (oil) |
| Zustand Badezimmer | refurbished |
| Furnished | Full |
| Kitchen | Built in kitchen |
| Inclusive rent per | Month |
| Inclusive rent | 1.000 € |
| Deposit | 2.000 € |
| | |
| --- | --- |
| Property ID | Fle24_34 |
| Street | Fleher Straße |
| ZIP code | 40223 |
| Town | Düsseldorf |
| Total surface | 33 m² |
| Floor | Dachgeschoß (3. OG) mitte hinten |
| available on (date) | 21.07.2021 |
| Year of construction | 1960 |
| Objektzustand | First use after renovation |
| Quality of equipment/features | Superior |
| Window | Kunststoff (isolierverglast) |
| Heating | Central heating (oil) |
| Zustand Badezimmer | refurbished |
| Gesamtmiete (IST) | 100 € |
| Deposit | 2.000 € |
| NK | 100 € |
| Heizkosten in NK | Yes |
| | |
| --- | --- |
| Property ID | Fle24_34 |
| Street | Fleher Straße |
| ZIP code | 40223 |
| Town | Düsseldorf |
| Vermietungsstatus | rented |
| NKM p.m. (SOLL) | 900 € |
| NK | 100 € |
| | |
| --- | --- |
| Property ID | Fle24_34 |
| Street | Fleher Straße |
| ZIP code | 40223 |
| Town | Düsseldorf |
| Living area | 33 m² |
| Floor | Dachgeschoß (3. OG) mitte hinten |
| available on (date) | 21.07.2021 |
| Year of construction | 1960 |
| Objektzustand | First use after renovation |
| Quality of equipment/features | Superior |
| Window | Kunststoff (isolierverglast) |
| Heating | Central heating (oil) |
| Zustand Badezimmer | refurbished |
| Furnished | Full |
| Kitchen | Built in kitchen |
| Gesamtmiete (IST) | 100 € |
| Deposit | 2.000 € |
| NK | 100 € |
| Heizkosten in NK | Yes |
| | |
| --- | --- |
| Property ID | Fle24_34 |
| Street | Fleher Straße |
| ZIP code | 40223 |
| Town | Düsseldorf |
| Living area | 33 m² |
| available on (date) | 21.07.2021 |
| Year of construction | 1960 |
| Objektzustand | First use after renovation |
| Quality of equipment/features | Superior |
| Window | Kunststoff (isolierverglast) |
| Heating | Central heating (oil) |
| Zustand Badezimmer | refurbished |
| Furnished | Full |
| Kitchen | Built in kitchen |
| Gesamtmiete (IST) | 100 € |
| Deposit | 2.000 € |
| NK | 100 € |
| Heizkosten in NK | Yes |
| | |
| --- | --- |
| Property ID | Fle24_34 |
| Street | Fleher Straße |
| ZIP code | 40223 |
| Town | Düsseldorf |
| Living area | 33 m² |
| available on (date) | 21.07.2021 |
| Year of construction | 1960 |
| Objektzustand | First use after renovation |
| Quality of equipment/features | Superior |
| Window | Kunststoff (isolierverglast) |
| Heating | Central heating (oil) |
| Zustand Badezimmer | refurbished |
| Furnished | Full |
| Kitchen | Built in kitchen |
| NK | 100 € |
| | |
| --- | --- |
| Property ID | Fle24_34 |
| Street | Fleher Straße |
| ZIP code | 40223 |
| Town | Düsseldorf |
| Total surface | 33 m² |
| Floor | Dachgeschoß (3. OG) mitte hinten |
| available on (date) | 21.07.2021 |
| Year of construction | 1960 |
| Objektzustand | First use after renovation |
| Quality of equipment/features | Superior |
| Window | Kunststoff (isolierverglast) |
| Heating | Central heating (oil) |
| Zustand Badezimmer | refurbished |
| Furnished | Full |
| Kitchen | Built in kitchen |
| NKM p.m. (SOLL) | 900 € |
| NK | 100 € |
| Heizkosten in NK | Yes |
| | |
| --- | --- |
| Property ID | Fle24_34 |
| Street | Fleher Straße |
| ZIP code | 40223 |
| Town | Düsseldorf |
| Property class | Apartments |
| Marketing method | Rent |
| Total surface | 33 m² |
| available on (date) | 21.07.2021 |
| Year of construction | 1960 |
| Objektzustand | First use after renovation |
| Quality of equipment/features | Superior |
| Window | Kunststoff (isolierverglast) |
| Heating | Central heating (oil) |
| Zustand Badezimmer | refurbished |
| Furnished | Full |
| Kitchen | Built in kitchen |
*****FRISCH RENOVIERTES DESIGNER-APARTMENT IM SZENE-VIERTEL*****
Property description
Das angebotene Apartment befindet sich in einem Mehrfamilienhaus.

Das stilvoll eingerichtete Apartment verfügt über ein modernes Schlafzimmer/Wohnzimmer, einer Kochnische und einem top ausgestattetem Badezimmer.

Alle Räume sind vollausgestattet und bieten alles für den alltäglichen Gebrauch. Die Kochnische verfügt über Kochutensilien, Mikrowelle, Ceranfeld, einer Kaffeemaschine und einer Essplatz Möglichkeit.

Der Wohn-Schlafbereich verfügt über ein 140er Bett und Bettsofa.
Moderne Wohnaccessoires verleihen jedem Zimmer einen besonderen Wohlfühlcharakter.
Energy Performance Certificate (for Buildings)
| | |
| --- | --- |
| Energy Performance Certificate (for Buildings) | according to consumption |
| Energy pass valid until | 01.12.2018 |
| Final consumption of energy | 145 kWh/(m²*a) |
| Year of construction according energy pass | 1960 |
| Main fuel type | Oil |
Equipment/Features
-modern möbliert
-WLAN
-Smart-TV
-Duschbad
-Bügeleisen und Bügelbrett
-Handtücher und Bettwäsche
-Kochutensilien, Teller, Tassen usw.
-Kaffeemaschine
-Waschmaschine
-Arbeitsplatz
Location
Das Objekt befindet sich im beliebten Szene-Viertel Unterbilk / Bilk.
Shopping, Restaurants, gemütliche Cafés, Fitness-Studios, etc. – Diese Lage ist längst kein Geheimtipp mehr, wenn es um die schönen Dinge im Leben geht. Es ist ganz besonders eine Wohnlage, die Lebensqualität garantiert, weil Lebensfreude und Genuss in den unterschiedlichsten Varianten direkt vor der Haustür geboten werden. Zu dem befinden sich Supermärkte, Apotheken, Drogerien, sowie Ärzte in direkter Umgebung. Diverse Parks und Grünanlagen zur Entspannung und Sport befinden sich fußläufig vom Objekt.
Öffentliche Verkehrsmittel wie Bus, Bahn und S-Bahn befinden sich ebenfalls in der unmittelbaren Umgebung.
Other
Zuzüglich fallen Kosten für die Endreinigung an.

Es fallen keine weiteren Gebühren an.

Betriebskosten, Strom und Internet sind in der Pauschalmiete mit einbegriffen.
Contact enquiry
Similar Properties
LUXUS Wohnung mit Garten im ...
3.800 €
in 40219 Düsseldorf
Möbliertes Wohnen mitten im ...
990 €
Winkelsfelder Straße 23 in 40477 Düsseldorf
*****GESCHMACKVOLL SANIERTES ...
119.000 €
in 40599 Düsseldorf