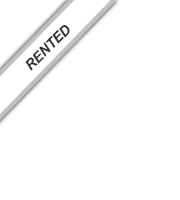 | | |
| --- | --- |
| Property ID | Nec15_4 |
| Street | Neckarstraße |
| ZIP code | 40219 |
| Town | Düsseldorf |
| Living area | 58 m² |
| Vermietungsstatus | rented |
| Year of construction | 1955 |
| Objektzustand | Refurbished |
| Quality of equipment/features | Superior |
| Balcony | Yes |
| | |
| --- | --- |
| Property ID | Nec15_4 |
| Street | Neckarstraße |
| ZIP code | 40219 |
| Town | Düsseldorf |
| Living area | 58 m² |
| Floor | First floor |
| Vermietungsstatus | rented |
| Number of rooms | 2 |
| Year of construction | 1955 |
| Objektzustand | Refurbished |
| Quality of equipment/features | Superior |
| Balcony | Yes |
| Furnished | Full |
| Kitchen | Designerküche |
| | |
| --- | --- |
| Property ID | Nec15_4 |
| Street | Neckarstraße |
| ZIP code | 40219 |
| Town | Düsseldorf |
| Living area | 58 m² |
| Floor | First floor |
| Number of rooms | 2 |
| Year of construction | 1955 |
| Objektzustand | Refurbished |
| Quality of equipment/features | Superior |
| Balcony | Yes |
| Furnished | Full |
| Kitchen | Designerküche |
| | |
| --- | --- |
| Property ID | Nec15_4 |
| Street | Neckarstraße |
| ZIP code | 40219 |
| Town | Düsseldorf |
| Living area | 58 m² |
| Floor | First floor |
| Number of rooms | 2 |
| Year of construction | 1955 |
| Objektzustand | Refurbished |
| Quality of equipment/features | Superior |
| Window | Kunststoff (isolierverglast) |
| type of flooring | Hardwood floor |
| Heating | Central heating (gas) |
| Zustand Badezimmer | modern |
| Balcony | Yes |
| Furnished | Full |
| Kitchen | Designerküche |
| | |
| --- | --- |
| Property ID | Nec15_4 |
| Street | Neckarstraße |
| ZIP code | 40219 |
| Town | Düsseldorf |
| Living area | 58 m² |
| Floor | First floor |
| Year of construction | 1955 |
| Objektzustand | Refurbished |
| Quality of equipment/features | Superior |
| Window | Kunststoff (isolierverglast) |
| type of flooring | Hardwood floor |
| Heating | Central heating (gas) |
| Zustand Badezimmer | modern |
| Balcony | Yes |
| Furnished | Full |
| Kitchen | Designerküche |
| | |
| --- | --- |
| Property ID | Nec15_4 |
| Street | Neckarstraße |
| ZIP code | 40219 |
| Town | Düsseldorf |
| Total surface | 58 m² |
| Floor | First floor |
| Year of construction | 1955 |
| Objektzustand | Refurbished |
| Quality of equipment/features | Superior |
| Window | Kunststoff (isolierverglast) |
| type of flooring | Hardwood floor |
| Heating | Central heating (gas) |
| Zustand Badezimmer | modern |
| Balcony | Yes |
| | |
| --- | --- |
| Property ID | Nec15_4 |
| Street | Neckarstraße |
| ZIP code | 40219 |
| Town | Düsseldorf |
| Vermietungsstatus | rented |
| | |
| --- | --- |
| Property ID | Nec15_4 |
| Street | Neckarstraße |
| ZIP code | 40219 |
| Town | Düsseldorf |
| Living area | 58 m² |
| Floor | First floor |
| Year of construction | 1955 |
| Objektzustand | Refurbished |
| Quality of equipment/features | Superior |
| Window | Kunststoff (isolierverglast) |
| type of flooring | Hardwood floor |
| Heating | Central heating (gas) |
| Zustand Badezimmer | modern |
| Balcony | Yes |
| Furnished | Full |
| Kitchen | Designerküche |
| | |
| --- | --- |
| Property ID | Nec15_4 |
| Street | Neckarstraße |
| ZIP code | 40219 |
| Town | Düsseldorf |
| Living area | 58 m² |
| Year of construction | 1955 |
| Objektzustand | Refurbished |
| Quality of equipment/features | Superior |
| Window | Kunststoff (isolierverglast) |
| type of flooring | Hardwood floor |
| Heating | Central heating (gas) |
| Zustand Badezimmer | modern |
| Balcony | Yes |
| Furnished | Full |
| Kitchen | Designerküche |
| | |
| --- | --- |
| Property ID | Nec15_4 |
| Street | Neckarstraße |
| ZIP code | 40219 |
| Town | Düsseldorf |
| Living area | 58 m² |
| Year of construction | 1955 |
| Objektzustand | Refurbished |
| Quality of equipment/features | Superior |
| Window | Kunststoff (isolierverglast) |
| type of flooring | Hardwood floor |
| Heating | Central heating (gas) |
| Zustand Badezimmer | modern |
| Balcony | Yes |
| Furnished | Full |
| Kitchen | Designerküche |
| | |
| --- | --- |
| Property ID | Nec15_4 |
| Street | Neckarstraße |
| ZIP code | 40219 |
| Town | Düsseldorf |
| Total surface | 58 m² |
| Floor | First floor |
| Year of construction | 1955 |
| Objektzustand | Refurbished |
| Quality of equipment/features | Superior |
| Window | Kunststoff (isolierverglast) |
| type of flooring | Hardwood floor |
| Heating | Central heating (gas) |
| Zustand Badezimmer | modern |
| Balcony | Yes |
| Furnished | Full |
| Kitchen | Designerküche |
| | |
| --- | --- |
| Property ID | Nec15_4 |
| Street | Neckarstraße |
| ZIP code | 40219 |
| Town | Düsseldorf |
| Property class | Apartments |
| Marketing method | Rent |
| Total surface | 58 m² |
| Year of construction | 1955 |
| Objektzustand | Refurbished |
| Quality of equipment/features | Superior |
| Window | Kunststoff (isolierverglast) |
| type of flooring | Hardwood floor |
| Heating | Central heating (gas) |
| Zustand Badezimmer | modern |
| Furnished | Full |
| Kitchen | Designerküche |
*****MÖBLIERTE DESIGNER WOHNUNG MITTEN IM MEDIENHAFEN !!!*****
Property description
Bei der hier angebotenen Wohnung handelt es sich um eine auf höchstem Niveau umgebaute Wohnung mitten im Medienhafen von Düsseldorf. Abgerundet wird das Ganze durch ein sehr gepflegtes Erscheinungsbild des Hauses.
Energy Performance Certificate (for Buildings)
| | |
| --- | --- |
| Energy Performance Certificate (for Buildings) | according to consumption |
| Energy pass valid until | 10.07.2024 |
| Final consumption of energy | 122,4 kWh/(m²*a) |
| Year of construction according energy pass | 1991 |
| Main fuel type | Gas |
Equipment/Features
Die Wohnung ist vollständig möbliert und zeichnet sich durch die nachfolgenden Highlight´s aus:

- Neue Einbauküche mit Unterbau-Spülmaschine
- Waschmaschine im Bad
- Küchentisch, Stühle, Teppich, Besteck, Töpfe, Messer, Porzellan, Gläsern usw.
- 46 Zoll LCD-Fernseher im Wohnzimmer
- 40 Zoll LCD-Fernseher im Schlafzimmer
- Designer Sofa
- nicht einsehbare südwest Loggia mit Tisch, Stühlen, Lampe, Blumen usw.
Location
Die Wohnung befindet sich in einer ruhigen Seitenstraße mitten im Düsseldorfer Medienhafen. Der Rhein ist ca. 150 Meter entfernt. Alle Lokalitäten im Hafen sind fußläufig zu erreichen.

Vom Balkon der Wohnung hat man einen unverbaubaren Blick in einen schönen und grünen Park.

Das Haus wurde ca. 1928 in Massivbauweise errichtet und verfügt über massive Außenwände und Betondecken (Deckenhöhe 2,70 mtr.!). Die Wohnung befindet im 3. Stockwerk.
Other
Die Eigentümergemeinschaft des Hauses ist gewachsen und pflegt das Objekt aktiv. Vor ca. 6 Jahren wurde das Treppenhaus saniert, danach die Kellerfenster. Im Jahr 2015 erfolgte der Austausch der Gaszentralheizung sowie der Wohnungseingangstüren.

Weiterhin ist es im Haus angenehm ruhig!
Contact enquiry
Similar Properties
LUXUS Wohnung mit Garten im ...
3.800 €
in 40219 Düsseldorf
Möbliertes Wohnen mitten im ...
990 €
Winkelsfelder Straße 23 in 40477 Düsseldorf
*****GESCHMACKVOLL SANIERTES ...
119.000 €
in 40599 Düsseldorf