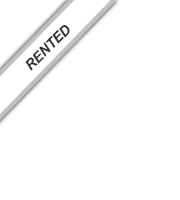 | | |
| --- | --- |
| Property ID | Son36_23 |
| Street | Sonnenstraße |
| ZIP code | 40227 |
| Town | Düsseldorf |
| Living area | 37 m² |
| Vermietungsstatus | rented |
| Year of construction | 1956 |
| Objektzustand | Refurbished |
| Quality of equipment/features | Superior |
| Balcony | Yes |
| | |
| --- | --- |
| Property ID | Son36_23 |
| Street | Sonnenstraße |
| ZIP code | 40227 |
| Town | Düsseldorf |
| Living area | 37 m² |
| Floor | Ground floor |
| Vermietungsstatus | rented |
| Number of rooms | 2 |
| available on (date) | 01.06.2021 |
| Year of construction | 1956 |
| Objektzustand | Refurbished |
| Quality of equipment/features | Superior |
| Balcony | Yes |
| Furnished | Full |
| Kitchen | Built in kitchen |
| | |
| --- | --- |
| Property ID | Son36_23 |
| Street | Sonnenstraße |
| ZIP code | 40227 |
| Town | Düsseldorf |
| Living area | 37 m² |
| Floor | Ground floor |
| Number of rooms | 2 |
| available on (date) | 01.06.2021 |
| Year of construction | 1956 |
| Objektzustand | Refurbished |
| Quality of equipment/features | Superior |
| Balcony | Yes |
| Furnished | Full |
| Kitchen | Built in kitchen |
| | |
| --- | --- |
| Property ID | Son36_23 |
| Street | Sonnenstraße |
| ZIP code | 40227 |
| Town | Düsseldorf |
| Living area | 37 m² |
| available on (date) | 01.06.2021 |
| Floor | Ground floor |
| Number of rooms | 2 |
| Year of construction | 1956 |
| Objektzustand | Refurbished |
| Quality of equipment/features | Superior |
| Window | Kunststoff (isolierverglast) |
| type of flooring | Hardwood floor |
| Zustand Badezimmer | refurbished |
| Balcony | Yes |
| Furnished | Full |
| Kitchen | Built in kitchen |
| | |
| --- | --- |
| Property ID | Son36_23 |
| Street | Sonnenstraße |
| ZIP code | 40227 |
| Town | Düsseldorf |
| available on (date) | 01.06.2021 |
| Living area | 37 m² |
| Floor | Ground floor |
| Year of construction | 1956 |
| Objektzustand | Refurbished |
| Quality of equipment/features | Superior |
| Window | Kunststoff (isolierverglast) |
| type of flooring | Hardwood floor |
| Zustand Badezimmer | refurbished |
| Balcony | Yes |
| Furnished | Full |
| Kitchen | Built in kitchen |
| | |
| --- | --- |
| Property ID | Son36_23 |
| Street | Sonnenstraße |
| ZIP code | 40227 |
| Town | Düsseldorf |
| Total surface | 37 m² |
| Floor | Ground floor |
| available on (date) | 01.06.2021 |
| Year of construction | 1956 |
| Objektzustand | Refurbished |
| Quality of equipment/features | Superior |
| Window | Kunststoff (isolierverglast) |
| type of flooring | Hardwood floor |
| Zustand Badezimmer | refurbished |
| Balcony | Yes |
| | |
| --- | --- |
| Property ID | Son36_23 |
| Street | Sonnenstraße |
| ZIP code | 40227 |
| Town | Düsseldorf |
| Vermietungsstatus | rented |
| | |
| --- | --- |
| Property ID | Son36_23 |
| Street | Sonnenstraße |
| ZIP code | 40227 |
| Town | Düsseldorf |
| Living area | 37 m² |
| Floor | Ground floor |
| available on (date) | 01.06.2021 |
| Year of construction | 1956 |
| Objektzustand | Refurbished |
| Quality of equipment/features | Superior |
| Window | Kunststoff (isolierverglast) |
| type of flooring | Hardwood floor |
| Zustand Badezimmer | refurbished |
| Balcony | Yes |
| Furnished | Full |
| Kitchen | Built in kitchen |
| | |
| --- | --- |
| Property ID | Son36_23 |
| Street | Sonnenstraße |
| ZIP code | 40227 |
| Town | Düsseldorf |
| Living area | 37 m² |
| available on (date) | 01.06.2021 |
| Year of construction | 1956 |
| Objektzustand | Refurbished |
| Quality of equipment/features | Superior |
| Window | Kunststoff (isolierverglast) |
| type of flooring | Hardwood floor |
| Zustand Badezimmer | refurbished |
| Balcony | Yes |
| Furnished | Full |
| Kitchen | Built in kitchen |
| | |
| --- | --- |
| Property ID | Son36_23 |
| Street | Sonnenstraße |
| ZIP code | 40227 |
| Town | Düsseldorf |
| Living area | 37 m² |
| available on (date) | 01.06.2021 |
| Year of construction | 1956 |
| Objektzustand | Refurbished |
| Quality of equipment/features | Superior |
| Window | Kunststoff (isolierverglast) |
| type of flooring | Hardwood floor |
| Zustand Badezimmer | refurbished |
| Balcony | Yes |
| Furnished | Full |
| Kitchen | Built in kitchen |
| | |
| --- | --- |
| Property ID | Son36_23 |
| Street | Sonnenstraße |
| ZIP code | 40227 |
| Town | Düsseldorf |
| Total surface | 37 m² |
| Floor | Ground floor |
| available on (date) | 01.06.2021 |
| Year of construction | 1956 |
| Objektzustand | Refurbished |
| Quality of equipment/features | Superior |
| Window | Kunststoff (isolierverglast) |
| type of flooring | Hardwood floor |
| Zustand Badezimmer | refurbished |
| Balcony | Yes |
| Furnished | Full |
| Kitchen | Built in kitchen |
| | |
| --- | --- |
| Property ID | Son36_23 |
| Street | Sonnenstraße |
| ZIP code | 40227 |
| Town | Düsseldorf |
| Property class | Apartments |
| Marketing method | Rent |
| Total surface | 37 m² |
| available on (date) | 01.06.2021 |
| Year of construction | 1956 |
| Objektzustand | Refurbished |
| Quality of equipment/features | Superior |
| Window | Kunststoff (isolierverglast) |
| type of flooring | Hardwood floor |
| Zustand Badezimmer | refurbished |
| Furnished | Full |
| Kitchen | Built in kitchen |
*****MÖBLIERTE DESIGNER WOHNUNG MIT BALKON!*****
Property description
Bei der hier angebotenen Wohnung handelt es sich um eine auf höchstem Niveau umgebaute Wohnung Mitten in Düsseldorf Oberbilk nahe dem schönen Lessingplatz.
Energy Performance Certificate (for Buildings)
| | |
| --- | --- |
| Energy Performance Certificate (for Buildings) | According to construction |
| Energy pass valid until | 05.04.2028 |
| Final energy demand | 92,2 kWh/(m²*a) |
| Year of construction according energy pass | 1956 |
| Main fuel type | Gas |
Equipment/Features
Die Wohnung ist vollständig möbliert und zeichnet sich durch die nachfolgenden Highlight´s aus:

- Schöne & moderne Wohnküche mit 2er Ceranfeld, Mikrowelle, Kühlgefrierkombi, Kaffeemaschine, Wasserkocher, Toaster, Teller, Tassen, Töpfe usw.
- zusätzliche Ausstattung der Wohnküche mit Flatscreen TV, Tische & Stühle, Sofa, Balkon usw.
- großes Bad mit sehr geräumiger Dusche, Waschmaschine, Seifenspender, Fön usw.
- separates Schlafzimmer mit großem Kleiderschrank, 1,60 Meter breites Doppelbett und Flatscreen TV
Location
Die Wohnung befindet sich ruhig gelegen in zentraler Lage direkt neben dem Lessingplatz in dem schönen Stadtteil Oberbilk. Einkaufsmöglichkeiten für den täglichen Bedarf befinden sich in unmittelbarer Nähe. Nur wenige Meter entfernt ist der beliebte Volksgarten, der zu schönen Spaziergängen und sportlichen Aktivitäten ein einlädt.
Other
Contact enquiry
Similar Properties
LUXUS Wohnung mit Garten im ...
3.800 €
in 40219 Düsseldorf
Möbliertes Wohnen mitten im ...
990 €
Winkelsfelder Straße 23 in 40477 Düsseldorf
*****GESCHMACKVOLL SANIERTES ...
119.000 €
in 40599 Düsseldorf