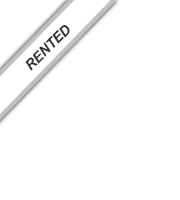 | | |
| --- | --- |
| Property ID | Lor60_12 |
| Street | Lorettostraße |
| ZIP code | 40219 |
| Town | Düsseldorf |
| Living area | 30 m² |
| Vermietungsstatus | rented |
| Year of construction | 1975 |
| Objektzustand | In good condition |
| Quality of equipment/features | Superior |
| NKM p.m. (SOLL) | 800 € |
| | |
| --- | --- |
| Property ID | Lor60_12 |
| Street | Lorettostraße |
| ZIP code | 40219 |
| Town | Düsseldorf |
| Living area | 30 m² |
| Floor | 3. OG |
| Vermietungsstatus | rented |
| Number of rooms | 1 |
| available on (date) | 25.03.2021 |
| Year of construction | 1975 |
| Objektzustand | In good condition |
| Quality of equipment/features | Superior |
| Furnished | Full |
| Kitchen | Built in kitchen |
| NKM p.m. (SOLL) | 800 € |
| NK | 100 € |
| | |
| --- | --- |
| Property ID | Lor60_12 |
| Street | Lorettostraße |
| ZIP code | 40219 |
| Town | Düsseldorf |
| Living area | 30 m² |
| Floor | 3. OG |
| Number of rooms | 1 |
| available on (date) | 25.03.2021 |
| Year of construction | 1975 |
| Objektzustand | In good condition |
| Quality of equipment/features | Superior |
| Furnished | Full |
| Kitchen | Built in kitchen |
| | |
| --- | --- |
| Property ID | Lor60_12 |
| Street | Lorettostraße |
| ZIP code | 40219 |
| Town | Düsseldorf |
| Living area | 30 m² |
| available on (date) | 25.03.2021 |
| Floor | 3. OG |
| Number of rooms | 1 |
| Year of construction | 1975 |
| Objektzustand | In good condition |
| Quality of equipment/features | Superior |
| Window | Kunststoff (isolierverglast) |
| type of flooring | Tiles |
| Heating | Central heating (gas) |
| Zustand Badezimmer | refurbished |
| Furnished | Full |
| Kitchen | Built in kitchen |
| Inclusive rent per | Month |
| Inclusive rent | 800 € |
| Deposit | 1.600 € |
| | |
| --- | --- |
| Property ID | Lor60_12 |
| Street | Lorettostraße |
| ZIP code | 40219 |
| Town | Düsseldorf |
| available on (date) | 25.03.2021 |
| Living area | 30 m² |
| Floor | 3. OG |
| Year of construction | 1975 |
| Objektzustand | In good condition |
| Quality of equipment/features | Superior |
| Window | Kunststoff (isolierverglast) |
| type of flooring | Tiles |
| Heating | Central heating (gas) |
| Zustand Badezimmer | refurbished |
| Furnished | Full |
| Kitchen | Built in kitchen |
| Inclusive rent per | Month |
| Inclusive rent | 800 € |
| Deposit | 1.600 € |
| | |
| --- | --- |
| Property ID | Lor60_12 |
| Street | Lorettostraße |
| ZIP code | 40219 |
| Town | Düsseldorf |
| Total surface | 30 m² |
| Floor | 3. OG |
| available on (date) | 25.03.2021 |
| Year of construction | 1975 |
| Objektzustand | In good condition |
| Quality of equipment/features | Superior |
| Window | Kunststoff (isolierverglast) |
| type of flooring | Tiles |
| Heating | Central heating (gas) |
| Zustand Badezimmer | refurbished |
| Gesamtmiete (IST) | 100 € |
| Deposit | 1.600 € |
| NK | 100 € |
| | |
| --- | --- |
| Property ID | Lor60_12 |
| Street | Lorettostraße |
| ZIP code | 40219 |
| Town | Düsseldorf |
| Vermietungsstatus | rented |
| NKM p.m. (SOLL) | 800 € |
| NK | 100 € |
| | |
| --- | --- |
| Property ID | Lor60_12 |
| Street | Lorettostraße |
| ZIP code | 40219 |
| Town | Düsseldorf |
| Living area | 30 m² |
| Floor | 3. OG |
| available on (date) | 25.03.2021 |
| Year of construction | 1975 |
| Objektzustand | In good condition |
| Quality of equipment/features | Superior |
| Window | Kunststoff (isolierverglast) |
| type of flooring | Tiles |
| Heating | Central heating (gas) |
| Zustand Badezimmer | refurbished |
| Furnished | Full |
| Kitchen | Built in kitchen |
| Gesamtmiete (IST) | 100 € |
| Deposit | 1.600 € |
| NK | 100 € |
| | |
| --- | --- |
| Property ID | Lor60_12 |
| Street | Lorettostraße |
| ZIP code | 40219 |
| Town | Düsseldorf |
| Living area | 30 m² |
| available on (date) | 25.03.2021 |
| Year of construction | 1975 |
| Objektzustand | In good condition |
| Quality of equipment/features | Superior |
| Window | Kunststoff (isolierverglast) |
| type of flooring | Tiles |
| Heating | Central heating (gas) |
| Zustand Badezimmer | refurbished |
| Furnished | Full |
| Kitchen | Built in kitchen |
| Gesamtmiete (IST) | 100 € |
| Deposit | 1.600 € |
| NK | 100 € |
| | |
| --- | --- |
| Property ID | Lor60_12 |
| Street | Lorettostraße |
| ZIP code | 40219 |
| Town | Düsseldorf |
| Living area | 30 m² |
| available on (date) | 25.03.2021 |
| Year of construction | 1975 |
| Objektzustand | In good condition |
| Quality of equipment/features | Superior |
| Window | Kunststoff (isolierverglast) |
| type of flooring | Tiles |
| Heating | Central heating (gas) |
| Zustand Badezimmer | refurbished |
| Furnished | Full |
| Kitchen | Built in kitchen |
| NK | 100 € |
| | |
| --- | --- |
| Property ID | Lor60_12 |
| Street | Lorettostraße |
| ZIP code | 40219 |
| Town | Düsseldorf |
| Total surface | 30 m² |
| Floor | 3. OG |
| available on (date) | 25.03.2021 |
| Year of construction | 1975 |
| Objektzustand | In good condition |
| Quality of equipment/features | Superior |
| Window | Kunststoff (isolierverglast) |
| type of flooring | Tiles |
| Heating | Central heating (gas) |
| Zustand Badezimmer | refurbished |
| Furnished | Full |
| Kitchen | Built in kitchen |
| NKM p.m. (SOLL) | 800 € |
| NK | 100 € |
| | |
| --- | --- |
| Property ID | Lor60_12 |
| Street | Lorettostraße |
| ZIP code | 40219 |
| Town | Düsseldorf |
| Property class | Apartments |
| Marketing method | Rent |
| Total surface | 30 m² |
| available on (date) | 25.03.2021 |
| Year of construction | 1975 |
| Objektzustand | In good condition |
| Quality of equipment/features | Superior |
| Window | Kunststoff (isolierverglast) |
| type of flooring | Tiles |
| Heating | Central heating (gas) |
| Zustand Badezimmer | refurbished |
| Furnished | Full |
| Kitchen | Built in kitchen |
*****MÖBLIERTE DESIGNER-WOHNUNG AUF DER LORETTOSTRAßE*****
Property description
– Wohn-Schlafraum mit 1,40 m breitem Bett
– zusätzliche Sitzgelegenheit
– Kochnische
– komplett renoviert
– neues Wannenbad
– neue stilvolle Moblierung
– LCD TV


Der angegebene Mietpreis bezieht sich auf die Belegung durch eine Person, eine zweite Person ist gegen einen Aufpreis von 50,00 Euro/Monat möglich.
Energy Performance Certificate (for Buildings)
| | |
| --- | --- |
| Energy Performance Certificate (for Buildings) | according to consumption |
| Energy pass valid until | 01.01.2019 |
| Final consumption of energy | 183,3 kWh/(m²*a) |
| Year of construction according energy pass | 1996 |
| Main fuel type | Solar |
Equipment/Features
- moderner Boden in Fliesenoptik
- Flatsceen TV
- Internet & WLAN
- Strom und Nebenkosten
- großer Einbauschrank
- Herd & Mikrowelle
- Kühlschrank
- Kochutensilien
- Arbeitsplatz
- Bettwäsche & Handtücher
- modernes Badezimmer
Location
Die Wohnung befindet sich direkt am Anfang der sehr beliebten Lorettostrasse. Die Lorettostrasse mit den renovierten Häuser im Stil der Gründerzeit ließen diese zu einer der schönsten Einkaufsstrassen in Düsseldorf werden. In der Umgebung rund um die Bilker Kirche befinden sich zusätzlich noch eine große Anzahl an weiteren Geschäften, Restaurants, Cafe´s usw.. Alle Geschäfte des täglichen Bedarfs, kleine Boutiquen, Szenelokale und Spitzengastronomie sind hier zu finden.

Wem das nicht ausreicht, der ist innerhalb von wenigen Gehminuten mitten im Düsseldorfer Medienhafen! Hier befindet sich eine noch größere Auswahl an Restaurants zum Teil sogar aus der Düsseldorfer Spitzengastronomie, Diskotheken, den Yachthafen und Highclasshotels. Abgerundet wird die Lage durch die Nähe zum Rhein, das Stadttor sowie den Rheinturm. Der Landtag mit seinen Grünflächen und die Rheinuferpromenade runden diese außerordentliche Lage ab.

Mitten im Leben - Mitten in Unterbilk.
Other
Zuzüglich fallen Kosten für die Endreinigung an.

Es fallen keine weiteren Gebühren an.

Betriebskosten, Strom und Internet sind in der Pauschalmiete mit einbegriffen.
Contact enquiry
Similar Properties
Sanierte Architekten-Altbauw ...
3.200 €
Grunerstraße 36 in 40239 Düsseldorf
*****LORETTOSTRAßE: ERSTBEZU ...
Lorettostraße 60 in 40219 Düsseldorf
Apartement zentral im Medien ...
1.150 €
Neckarstraße 27 in 40219 Düsseldorf