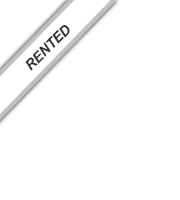 | | |
| --- | --- |
| PropNo | Mau18_15 |
| Street | Mauerstraße |
| Postcode | 40476 |
| City | Düsseldorf / Derendorf |
| Living area | 32 sqm |
| Vermietungsstatus | rented |
| Year of construction | 1972 |
| Objektzustand | Redeveloped |
| Quality of equipment/features | Superior |
| Elevator | Yes |
| | |
| --- | --- |
| PropNo | Mau18_15 |
| Street | Mauerstraße |
| Postcode | 40476 |
| City | Düsseldorf / Derendorf |
| Living area | 32 sqm |
| Floor | 3. OG |
| Vermietungsstatus | rented |
| Number of rooms | 1 |
| Year of construction | 1972 |
| Objektzustand | Redeveloped |
| Quality of equipment/features | Superior |
| Elevator | Yes |
| Furnished | Full |
| Kitchen | Fitted kitchen |
| | |
| --- | --- |
| PropNo | Mau18_15 |
| Street | Mauerstraße |
| Postcode | 40476 |
| City | Düsseldorf / Derendorf |
| Living area | 32 sqm |
| Floor | 3. OG |
| Number of rooms | 1 |
| Year of construction | 1972 |
| Objektzustand | Redeveloped |
| Quality of equipment/features | Superior |
| Elevator | Yes |
| Furnished | Full |
| Kitchen | Fitted kitchen |
| | |
| --- | --- |
| PropNo | Mau18_15 |
| Street | Mauerstraße |
| Postcode | 40476 |
| City | Düsseldorf / Derendorf |
| Living area | 32 sqm |
| Floor | 3. OG |
| Number of rooms | 1 |
| Year of construction | 1972 |
| Objektzustand | Redeveloped |
| Quality of equipment/features | Superior |
| Window | Kunststoff (isolierverglast) |
| type of flooring | Parquet |
| Heating type | Central heating (gas) |
| Zustand Badezimmer | refurbished |
| Elevator | Yes |
| Furnished | Full |
| Kitchen | Fitted kitchen |
| | |
| --- | --- |
| PropNo | Mau18_15 |
| Street | Mauerstraße |
| Postcode | 40476 |
| City | Düsseldorf / Derendorf |
| Living area | 32 sqm |
| Floor | 3. OG |
| Year of construction | 1972 |
| Objektzustand | Redeveloped |
| Quality of equipment/features | Superior |
| Window | Kunststoff (isolierverglast) |
| type of flooring | Parquet |
| Heating type | Central heating (gas) |
| Zustand Badezimmer | refurbished |
| Elevator | Yes |
| Furnished | Full |
| Kitchen | Fitted kitchen |
| | |
| --- | --- |
| PropNo | Mau18_15 |
| Street | Mauerstraße |
| Postcode | 40476 |
| City | Düsseldorf / Derendorf |
| Total area | 32 sqm |
| Floor | 3. OG |
| Year of construction | 1972 |
| Objektzustand | Redeveloped |
| Quality of equipment/features | Superior |
| Window | Kunststoff (isolierverglast) |
| type of flooring | Parquet |
| Heating type | Central heating (gas) |
| Zustand Badezimmer | refurbished |
| Elevator | Yes |
| | |
| --- | --- |
| PropNo | Mau18_15 |
| Street | Mauerstraße |
| Postcode | 40476 |
| City | Düsseldorf / Derendorf |
| Vermietungsstatus | rented |
| | |
| --- | --- |
| PropNo | Mau18_15 |
| Street | Mauerstraße |
| Postcode | 40476 |
| City | Düsseldorf / Derendorf |
| Living area | 32 sqm |
| Floor | 3. OG |
| Year of construction | 1972 |
| Objektzustand | Redeveloped |
| Quality of equipment/features | Superior |
| Window | Kunststoff (isolierverglast) |
| type of flooring | Parquet |
| Heating type | Central heating (gas) |
| Zustand Badezimmer | refurbished |
| Elevator | Yes |
| Furnished | Full |
| Kitchen | Fitted kitchen |
| | |
| --- | --- |
| PropNo | Mau18_15 |
| Street | Mauerstraße |
| Postcode | 40476 |
| City | Düsseldorf / Derendorf |
| Living area | 32 sqm |
| Year of construction | 1972 |
| Objektzustand | Redeveloped |
| Quality of equipment/features | Superior |
| Window | Kunststoff (isolierverglast) |
| type of flooring | Parquet |
| Heating type | Central heating (gas) |
| Zustand Badezimmer | refurbished |
| Elevator | Yes |
| Furnished | Full |
| Kitchen | Fitted kitchen |
| | |
| --- | --- |
| PropNo | Mau18_15 |
| Street | Mauerstraße |
| Postcode | 40476 |
| City | Düsseldorf / Derendorf |
| Living area | 32 sqm |
| Year of construction | 1972 |
| Objektzustand | Redeveloped |
| Quality of equipment/features | Superior |
| Window | Kunststoff (isolierverglast) |
| type of flooring | Parquet |
| Heating type | Central heating (gas) |
| Zustand Badezimmer | refurbished |
| Furnished | Full |
| Kitchen | Fitted kitchen |
| | |
| --- | --- |
| PropNo | Mau18_15 |
| Street | Mauerstraße |
| Postcode | 40476 |
| City | Düsseldorf / Derendorf |
| Total area | 32 sqm |
| Floor | 3. OG |
| Year of construction | 1972 |
| Objektzustand | Redeveloped |
| Quality of equipment/features | Superior |
| Window | Kunststoff (isolierverglast) |
| type of flooring | Parquet |
| Heating type | Central heating (gas) |
| Zustand Badezimmer | refurbished |
| Elevator | Yes |
| Furnished | Full |
| Kitchen | Fitted kitchen |
| | |
| --- | --- |
| PropNo | Mau18_15 |
| Street | Mauerstraße |
| Postcode | 40476 |
| City | Düsseldorf / Derendorf |
| Type of property | Apartment |
| Type of commercialization | Rent |
| Total area | 32 sqm |
| Year of construction | 1972 |
| Objektzustand | Redeveloped |
| Quality of equipment/features | Superior |
| Window | Kunststoff (isolierverglast) |
| type of flooring | Parquet |
| Heating type | Central heating (gas) |
| Zustand Badezimmer | refurbished |
| Furnished | Full |
| Kitchen | Fitted kitchen |
*****MODERN MÖBLIERTES APARTMENT IM SZENE-VIERTEL*****
Property description
Modern eingerichtetes Apartment in Düsseldorf Derendorf. Auf 32m² finden Sie alles was Sie zum gemütlichen & modernen Wohnen benötigen. Durch die intelligente Gestaltung des Apartments wird hier jeder Quadratmeter effizient genutzt.
Energy certificate
| | |
| --- | --- |
| Energy certificate | Without energy consumption data |
Equipment/Features
-Cerankochfeld
-Kühlschrank
-Mikrowelle
-Kaffeepadmaschine
-Flatscreen TV
-Handtücher und Bettlaken
-Waschmaschine
-Schlafsofa für weitere Gäste
Location
Golzheim ist ein attraktives, an den Rhein grenzen- des Gebiet nördlich der City. Der Stadtteil zählt zu den bevorzugten Lage Düsseldorfs mit schönen Alt- bauten und luxuriösen Villen aus der Kaiser- und Zwischenkriegszeit.
Zwischen Robert-Lehr-Ufer und Cecilienallee liegt der Rheinpark Golzheims. Neunzehn Hektar Ra- senfläche erstrecken sich von der Theodor-Heuss- Brücke bis zu den Rheinterrassen. Dieser ist Treff- punkt für viele sportlich ambitionierte Düsseldorfer.
Einkaufsmöglichkeiten zur Deckung des täglichen Bedarfs bestehen auf der Kaiserswerther- und Nie- derrheinstraße. Unweit südlich Golzheims liegt auch die Nordstraße mit ihrem vielfältigen Angebot und nur wenige Minuten weiter die Düsseldorfer City mit der "Kö", der "Schadowstraße" sowie der "Altstadt".
Sowohl die verkehrsgünstige Lage, das gut aus- gebaute öffentliche Verkehrsnetz und die optima- le Anbindung an Flughafen, Messe und Innenstadt als auch die vielen Freizeitmöglichkeiten wie Rhein- park, Nordpark, Aquazoo machen das Leben in Golzheim attraktiv. Allgemein bietet Golzheim Ihnen die Wohnatmosphäre eines gewachsenen Stadt- teils.
Miscellaneous
Contact inquiry
Similar Properties
The page you requested cannot be found.