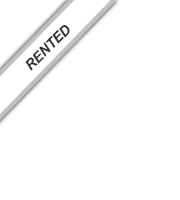 | | |
| --- | --- |
| Property ID | Bin12_9 |
| Street | Binterimstrasse |
| ZIP code | 40223 |
| Town | Düsseldorf |
| Living area | 46 m² |
| Vermietungsstatus | rented |
| Year of construction | 1960 |
| Objektzustand | Well maintained |
| Quality of equipment/features | standard |
| Balcony | Yes |
| NKM p.m. (IST) | 1.290 € |
| NKM p.m. (SOLL) | 1.300 € |
| | |
| --- | --- |
| Property ID | Bin12_9 |
| Street | Binterimstrasse |
| ZIP code | 40223 |
| Town | Düsseldorf |
| Living area | 46 m² |
| Floor | 4. OG |
| Vermietungsstatus | rented |
| Number of rooms | 2 |
| available on (date) | 01.04.2021 |
| Year of construction | 1960 |
| Objektzustand | Well maintained |
| Quality of equipment/features | standard |
| Balcony | Yes |
| Furnished | Full |
| Kitchen | Designerküche |
| NKM p.m. (IST) | 1.290 € |
| NKM p.m. (SOLL) | 1.300 € |
| NK | 100 € |
| | |
| --- | --- |
| Property ID | Bin12_9 |
| Street | Binterimstrasse |
| ZIP code | 40223 |
| Town | Düsseldorf |
| Living area | 46 m² |
| Floor | 4. OG |
| Number of rooms | 2 |
| available on (date) | 01.04.2021 |
| Year of construction | 1960 |
| Objektzustand | Well maintained |
| Quality of equipment/features | standard |
| Balcony | Yes |
| Furnished | Full |
| Kitchen | Designerküche |
| | |
| --- | --- |
| Property ID | Bin12_9 |
| Street | Binterimstrasse |
| ZIP code | 40223 |
| Town | Düsseldorf |
| Living area | 46 m² |
| available on (date) | 01.04.2021 |
| Floor | 4. OG |
| Number of rooms | 2 |
| Year of construction | 1960 |
| Objektzustand | Well maintained |
| Quality of equipment/features | standard |
| Window | Kunststoff (isolierverglast) |
| type of flooring | Laminated wood, Tiles |
| Heating | Central heating (gas) |
| Zustand Badezimmer | modern |
| Balcony | Yes |
| Furnished | Full |
| Kitchen | Designerküche |
| Inclusive rent per | Month |
| Inclusive rent | 1.400 € |
| Deposit | 2.780 € |
| | |
| --- | --- |
| Property ID | Bin12_9 |
| Street | Binterimstrasse |
| ZIP code | 40223 |
| Town | Düsseldorf |
| available on (date) | 01.04.2021 |
| Living area | 46 m² |
| Floor | 4. OG |
| Year of construction | 1960 |
| Objektzustand | Well maintained |
| Quality of equipment/features | standard |
| Window | Kunststoff (isolierverglast) |
| type of flooring | Laminated wood, Tiles |
| Heating | Central heating (gas) |
| Zustand Badezimmer | modern |
| Balcony | Yes |
| Furnished | Full |
| Kitchen | Designerküche |
| Inclusive rent per | Month |
| Inclusive rent | 1.400 € |
| Deposit | 2.780 € |
| | |
| --- | --- |
| Property ID | Bin12_9 |
| Street | Binterimstrasse |
| ZIP code | 40223 |
| Town | Düsseldorf |
| Total surface | 46 m² |
| Floor | 4. OG |
| available on (date) | 01.04.2021 |
| Year of construction | 1960 |
| Objektzustand | Well maintained |
| Quality of equipment/features | standard |
| Window | Kunststoff (isolierverglast) |
| type of flooring | Laminated wood, Tiles |
| Heating | Central heating (gas) |
| Zustand Badezimmer | modern |
| Balcony | Yes |
| NKM p.m. (IST) | 1.290 € |
| Gesamtmiete (IST) | 1.390 € |
| Deposit | 2.780 € |
| NK | 100 € |
| Heizkosten in NK | Yes |
| | |
| --- | --- |
| Property ID | Bin12_9 |
| Street | Binterimstrasse |
| ZIP code | 40223 |
| Town | Düsseldorf |
| Vermietungsstatus | rented |
| NKM p.m. (IST) | 1.290 € |
| NKM p.m. (SOLL) | 1.300 € |
| NK | 100 € |
| | |
| --- | --- |
| Property ID | Bin12_9 |
| Street | Binterimstrasse |
| ZIP code | 40223 |
| Town | Düsseldorf |
| Living area | 46 m² |
| Floor | 4. OG |
| available on (date) | 01.04.2021 |
| Year of construction | 1960 |
| Objektzustand | Well maintained |
| Quality of equipment/features | standard |
| Window | Kunststoff (isolierverglast) |
| type of flooring | Laminated wood, Tiles |
| Heating | Central heating (gas) |
| Zustand Badezimmer | modern |
| Balcony | Yes |
| Furnished | Full |
| Kitchen | Designerküche |
| NKM p.m. (IST) | 1.290 € |
| Gesamtmiete (IST) | 1.390 € |
| Deposit | 2.780 € |
| NK | 100 € |
| Heizkosten in NK | Yes |
| | |
| --- | --- |
| Property ID | Bin12_9 |
| Street | Binterimstrasse |
| ZIP code | 40223 |
| Town | Düsseldorf |
| Living area | 46 m² |
| available on (date) | 01.04.2021 |
| Year of construction | 1960 |
| Objektzustand | Well maintained |
| Quality of equipment/features | standard |
| Window | Kunststoff (isolierverglast) |
| Roof type | Saddle roof |
| Facade | Klinker |
| type of flooring | Laminated wood, Tiles |
| Heating | Central heating (gas) |
| Zustand Badezimmer | modern |
| Balcony | Yes |
| Abstellraum / Kellerraum | Yes |
| Furnished | Full |
| Kitchen | Designerküche |
| NKM p.m. (IST) | 1.290 € |
| Gesamtmiete (IST) | 1.390 € |
| Deposit | 2.780 € |
| NK | 100 € |
| Heizkosten in NK | Yes |
| | |
| --- | --- |
| Property ID | Bin12_9 |
| Street | Binterimstrasse |
| ZIP code | 40223 |
| Town | Düsseldorf |
| Living area | 46 m² |
| available on (date) | 01.04.2021 |
| Year of construction | 1960 |
| Objektzustand | Well maintained |
| Quality of equipment/features | standard |
| Window | Kunststoff (isolierverglast) |
| Roof type | Saddle roof |
| Facade | Klinker |
| type of flooring | Laminated wood, Tiles |
| Heating | Central heating (gas) |
| Zustand Badezimmer | modern |
| Balcony | Yes |
| Abstellraum / Kellerraum | Yes |
| Furnished | Full |
| Kitchen | Designerküche |
| NK | 100 € |
| | |
| --- | --- |
| Property ID | Bin12_9 |
| Street | Binterimstrasse |
| ZIP code | 40223 |
| Town | Düsseldorf |
| Total surface | 46 m² |
| Floor | 4. OG |
| available on (date) | 01.04.2021 |
| Year of construction | 1960 |
| Objektzustand | Well maintained |
| Quality of equipment/features | standard |
| Window | Kunststoff (isolierverglast) |
| type of flooring | Laminated wood, Tiles |
| Heating | Central heating (gas) |
| Zustand Badezimmer | modern |
| Balcony | Yes |
| Abstellraum / Kellerraum | Yes |
| Furnished | Full |
| Kitchen | Designerküche |
| NKM p.m. (IST) | 1.290 € |
| NKM p.m. (SOLL) | 1.300 € |
| NK | 100 € |
| Heizkosten in NK | Yes |
| | |
| --- | --- |
| Property ID | Bin12_9 |
| Street | Binterimstrasse |
| ZIP code | 40223 |
| Town | Düsseldorf |
| Property class | Apartments |
| Marketing method | Rent |
| Total surface | 46 m² |
| available on (date) | 01.04.2021 |
| Year of construction | 1960 |
| Objektzustand | Well maintained |
| Quality of equipment/features | standard |
| Window | Kunststoff (isolierverglast) |
| type of flooring | Laminated wood, Tiles |
| Heating | Central heating (gas) |
| Zustand Badezimmer | modern |
| Furnished | Full |
| Kitchen | Designerküche |
*****STYLISCHE 2-ZIMMER-WOHNUNG IM SZENE VIERTEL BILK*****
Property description
Alle Räume sind vollausgestattet und bieten alles für den alltäglichen Gebrauch.

Die Küche verfügt über Kochutensilien, Backofen, Mikrowelle, Ceranfeld, Dunstabzugshaube und einer Kaffeemaschine.
Die ausgewogene Mischung aus klassischen Elementen und modernem Design beschreibt das Badezimmer.
Über die Diele gelangt man in das Schlafzimmer, welches mit einem großen Einbauschrank, einem Bett (140cm x 200cm) und einem Beistelltisch ausgestattet ist.
Der Wohnbereich ist mit einer gemütlichen Couch mit Couchtisch, einem großen Esstisch und einem Smart-TV ausgestattet.
Zusätzlich dazu gibt es einen sonnigen Balkon mit einer Tisch-Stuhl Kombination.

Moderne Wohnaccessoires verleihen jedem Zimmer einen besonderen Wohlfühlcharakter.
Energy Performance Certificate (for Buildings)
| | |
| --- | --- |
| Energy Performance Certificate (for Buildings) | according to consumption |
| Energy pass valid until | 10.12.2029 |
| Final consumption of energy | 148,12 kWh/(m²*a) |
| Year of construction according energy pass | 1960 |
| Main fuel type | Gas |
Equipment/Features
-modern möbliert
-WLAN
-Smart-TV
-Duschbad
-Bügeleisen und Bügelbrett
-Handtücher und Bettwäsche
-Fön
-Kochutensilien, Teller, Tassen usw.
-Kaffeemaschine
-Waschmaschine
-Arbeitsplatz
Location
Das Objekt befindet sich im beliebten Szene-Viertel Bild. Unweit vom Apartment liegt das moderne Einkaufscenter "Bilker Arkaden" mit verschiedenen Geschäften, Supermärkten, Cafés, Restaurants, einem Schwimmbad, Fitness-Center etc. Gleich neben dem Gebäude liegt der idyllische Kirchplatz mit kleinen Restaurants und einem Wochenmarkt. Diverse Parks und Grünanlagen zur Entspannung und Sport befinden sich fußläufig vom Objekt.
Öffentliche Verkehrsmittel wie Bus, Bahn und S-Bahn befinden sich ebenfalls in der unmittelbaren Umgebung.
Other
Zuzüglich fallen 200,00 Euro für die Endreinigung an.

Es fallen keine weiteren Gebühren an.

Betriebskosten, Strom und Internet sind in der Pauschalmiete mit einbegriffen.
Contact enquiry
Similar Properties
Sanierte Architekten-Altbauw ...
3.200 €
Grunerstraße 36 in 40239 Düsseldorf
*****LORETTOSTRAßE: ERSTBEZU ...
Lorettostraße 60 in 40219 Düsseldorf
Apartement zentral im Medien ...
1.150 €
Neckarstraße 27 in 40219 Düsseldorf