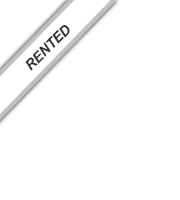 | | |
| --- | --- |
| Property ID | Son81_10 |
| Street | Sonnenstraße |
| ZIP code | 40227 |
| Town | Düsseldorf |
| Living area | 41 m² |
| Vermietungsstatus | rented |
| Year of construction | 2019 |
| Objektzustand | Refurbished |
| Quality of equipment/features | Superior |
| Gardens | Yes |
| NKM p.m. (IST) | 1.200 € |
| NKM p.m. (SOLL) | 1.400 € |
| | |
| --- | --- |
| Property ID | Son81_10 |
| Street | Sonnenstraße |
| ZIP code | 40227 |
| Town | Düsseldorf |
| Living area | 41 m² |
| Floor | 4. OG rechts |
| Vermietungsstatus | rented |
| Number of rooms | 2 |
| available on (date) | 13.05.2021 |
| Year of construction | 2019 |
| Objektzustand | Refurbished |
| Quality of equipment/features | Superior |
| Gardens | Yes |
| Furnished | Full |
| Kitchen | Built in kitchen |
| NKM p.m. (IST) | 1.200 € |
| NKM p.m. (SOLL) | 1.400 € |
| NK | 100 € |
| | |
| --- | --- |
| Property ID | Son81_10 |
| Street | Sonnenstraße |
| ZIP code | 40227 |
| Town | Düsseldorf |
| Living area | 41 m² |
| Floor | 4. OG rechts |
| Number of rooms | 2 |
| available on (date) | 13.05.2021 |
| Year of construction | 2019 |
| Objektzustand | Refurbished |
| Quality of equipment/features | Superior |
| Gardens | Yes |
| Furnished | Full |
| Kitchen | Built in kitchen |
| | |
| --- | --- |
| Property ID | Son81_10 |
| Street | Sonnenstraße |
| ZIP code | 40227 |
| Town | Düsseldorf |
| Living area | 41 m² |
| available on (date) | 13.05.2021 |
| Floor | 4. OG rechts |
| Number of rooms | 2 |
| Year of construction | 2019 |
| Objektzustand | Refurbished |
| Quality of equipment/features | Superior |
| Window | Kunststoff (isolierverglast) |
| type of flooring | Hardwood floor |
| Heating | Central heating (gas) |
| Zustand Badezimmer | refurbished |
| Gardens | Yes |
| Furnished | Full |
| Kitchen | Built in kitchen |
| Inclusive rent per | Month |
| Inclusive rent | 1.450 € |
| Deposit | 2.600 € |
| | |
| --- | --- |
| Property ID | Son81_10 |
| Street | Sonnenstraße |
| ZIP code | 40227 |
| Town | Düsseldorf |
| available on (date) | 13.05.2021 |
| Living area | 41 m² |
| Floor | 4. OG rechts |
| Year of construction | 2019 |
| Objektzustand | Refurbished |
| Quality of equipment/features | Superior |
| Window | Kunststoff (isolierverglast) |
| type of flooring | Hardwood floor |
| Heating | Central heating (gas) |
| Zustand Badezimmer | refurbished |
| Gardens | Yes |
| Furnished | Full |
| Kitchen | Built in kitchen |
| Inclusive rent per | Month |
| Inclusive rent | 1.450 € |
| Deposit | 2.600 € |
| | |
| --- | --- |
| Property ID | Son81_10 |
| Street | Sonnenstraße |
| ZIP code | 40227 |
| Town | Düsseldorf |
| Total surface | 41 m² |
| Floor | 4. OG rechts |
| available on (date) | 13.05.2021 |
| Year of construction | 2019 |
| Objektzustand | Refurbished |
| Quality of equipment/features | Superior |
| Window | Kunststoff (isolierverglast) |
| type of flooring | Hardwood floor |
| Heating | Central heating (gas) |
| Zustand Badezimmer | refurbished |
| Gardens | Yes |
| NKM p.m. (IST) | 1.200 € |
| Gesamtmiete (IST) | 1.300 € |
| Deposit | 2.600 € |
| NK | 100 € |
| Heizkosten in NK | Yes |
| | |
| --- | --- |
| Property ID | Son81_10 |
| Street | Sonnenstraße |
| ZIP code | 40227 |
| Town | Düsseldorf |
| Vermietungsstatus | rented |
| NKM p.m. (IST) | 1.200 € |
| NKM p.m. (SOLL) | 1.400 € |
| NK | 100 € |
| | |
| --- | --- |
| Property ID | Son81_10 |
| Street | Sonnenstraße |
| ZIP code | 40227 |
| Town | Düsseldorf |
| Living area | 41 m² |
| Floor | 4. OG rechts |
| available on (date) | 13.05.2021 |
| Year of construction | 2019 |
| Objektzustand | Refurbished |
| Quality of equipment/features | Superior |
| Window | Kunststoff (isolierverglast) |
| type of flooring | Hardwood floor |
| Heating | Central heating (gas) |
| Zustand Badezimmer | refurbished |
| Gardens | Yes |
| Furnished | Full |
| Kitchen | Built in kitchen |
| NKM p.m. (IST) | 1.200 € |
| Gesamtmiete (IST) | 1.300 € |
| Deposit | 2.600 € |
| NK | 100 € |
| Heizkosten in NK | Yes |
| | |
| --- | --- |
| Property ID | Son81_10 |
| Street | Sonnenstraße |
| ZIP code | 40227 |
| Town | Düsseldorf |
| Living area | 41 m² |
| available on (date) | 13.05.2021 |
| Year of construction | 2019 |
| Objektzustand | Refurbished |
| Quality of equipment/features | Superior |
| Window | Kunststoff (isolierverglast) |
| Roof type | Pyramid roof |
| Facade | Putz |
| type of flooring | Hardwood floor |
| Heating | Central heating (gas) |
| Zustand Badezimmer | refurbished |
| Gardens | Yes |
| Furnished | Full |
| Kitchen | Built in kitchen |
| NKM p.m. (IST) | 1.200 € |
| Gesamtmiete (IST) | 1.300 € |
| Deposit | 2.600 € |
| NK | 100 € |
| Heizkosten in NK | Yes |
| | |
| --- | --- |
| Property ID | Son81_10 |
| Street | Sonnenstraße |
| ZIP code | 40227 |
| Town | Düsseldorf |
| Living area | 41 m² |
| available on (date) | 13.05.2021 |
| Year of construction | 2019 |
| Objektzustand | Refurbished |
| Quality of equipment/features | Superior |
| Window | Kunststoff (isolierverglast) |
| Roof type | Pyramid roof |
| Facade | Putz |
| type of flooring | Hardwood floor |
| Heating | Central heating (gas) |
| Zustand Badezimmer | refurbished |
| Gardens | Yes |
| Furnished | Full |
| Kitchen | Built in kitchen |
| NK | 100 € |
| | |
| --- | --- |
| Property ID | Son81_10 |
| Street | Sonnenstraße |
| ZIP code | 40227 |
| Town | Düsseldorf |
| Total surface | 41 m² |
| Floor | 4. OG rechts |
| available on (date) | 13.05.2021 |
| Year of construction | 2019 |
| Objektzustand | Refurbished |
| Quality of equipment/features | Superior |
| Window | Kunststoff (isolierverglast) |
| type of flooring | Hardwood floor |
| Heating | Central heating (gas) |
| Zustand Badezimmer | refurbished |
| Gardens | Yes |
| Furnished | Full |
| Kitchen | Built in kitchen |
| NKM p.m. (IST) | 1.200 € |
| NKM p.m. (SOLL) | 1.400 € |
| NK | 100 € |
| Heizkosten in NK | Yes |
| | |
| --- | --- |
| Property ID | Son81_10 |
| Street | Sonnenstraße |
| ZIP code | 40227 |
| Town | Düsseldorf |
| Property class | Apartments |
| Marketing method | Rent |
| Total surface | 41 m² |
| available on (date) | 13.05.2021 |
| Year of construction | 2019 |
| Objektzustand | Refurbished |
| Quality of equipment/features | Superior |
| Window | Kunststoff (isolierverglast) |
| type of flooring | Hardwood floor |
| Heating | Central heating (gas) |
| Zustand Badezimmer | refurbished |
| Furnished | Full |
| Kitchen | Built in kitchen |
Moderne 2-Zimmer-Wohnung am Volksgarten
Property description
Alle Räume sind vollausgestattet und bieten alles für den alltäglichen Gebrauch.

Die Küche verfügt über Kochutensilien, Backofen, Ceranfeld, Wasserkocher, Dunstabzugshaube, einer Kaffeemaschine und einer Tisch-Stuhl Kombination.
Die ausgewogene Mischung aus klassischen Elementen und modernem Design beschreibt das Badezimmer.
Über die Diele gelangt man in das Schlafzimmer, welches mit einem großen Einbauschrank, einem Bett (140cm x 200cm) und einem Beistelltisch ausgestattet ist.
Der Wohnbereich ist mit einer gemütlichen Couch mit Couchtisch, einem Regal und einem Smart-TV ausgestattet.

Moderne Wohnaccessoires verleihen jedem Zimmer einen besonderen Wohlfühlcharakter.
Energy Performance Certificate (for Buildings)
| | |
| --- | --- |
| Energy Performance Certificate (for Buildings) | according to consumption |
| Energy pass valid until | 26.03.2027 |
| Year of construction according energy pass | 1956 |
| Main fuel type | Gas |
Equipment/Features
-1,40 Meter Bett
-W-LAN
-Tisch-/ und Sitzgelegenheit für 2 Personen
-Smart-TVs
-Handtücher, Bettwäsche
-Fön
-Teppiche, Bilder, Lampen usw.
-Küche ausgestattet mit Kaffeemaschine, Wasserkocher, Teller, Tassen, Töpfe usw.
Location
Das angebotene Objekt befindet sich in zentraler und belebter Lage im schönen Stadtteil Oberbilk, welcher sich im Aufschwung befindet. Moderne Restaurants, Trend-Bars und gemütliche Szene-Kaffees beschreiben die Umgebung.

Nur wenige Meter entfernt befindet sich der beliebte Volksgarten, der zu schönen Spaziergängen und sportlichen Aktivitäten einlädt.

Einkaufsmöglichkeiten für den täglichen Bedarf befinden sich ebenfalls in unmittelbarer Nähe.

Dank einer gut ausgebauten Infrastruktur sind Hauptbahnhof, Innenstadt und Universität in nur wenigen Minuten zu erreichen. Zu dem sind Straßenbahn, Bus und S-Bahn Verbindungen alle Fußläufig in wenigen Minuten zu erreichen.
Other
Zuzüglich fallen 200,00 Euro für die Endreinigung an.

Es fallen keine weiteren Gebühren an.

Betriebskosten, Strom und Internet sind in der Pauschalmiete mit inbegriffen.
Contact enquiry
Similar Properties
***** 7 APARTMENTS AUF EINEN ...
939.000 €
in 40237 Düsseldorf
*** Schloßallee adé ! Top-Ka ...
119.000 €
in 40237 Düsseldorf
Möbliertes Wohnen mitten im ...
990 €
Winkelsfelder Straße 23 in 40477 Düsseldorf