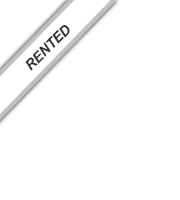 | | |
| --- | --- |
| Property ID | Aug33_1 |
| Street | Augustastraße |
| ZIP code | 40477 |
| Town | Düsseldorf |
| Living area | 38 m² |
| Vermietungsstatus | rented |
| Year of construction | 2018 |
| Objektzustand | Completely renovated |
| Quality of equipment/features | Superior |
| Gardens | Yes |
| NKM p.m. (IST) | 1.113 € |
| NKM p.m. (SOLL) | 1.213 € |
| | |
| --- | --- |
| Property ID | Aug33_1 |
| Street | Augustastraße |
| ZIP code | 40477 |
| Town | Düsseldorf |
| Living area | 38 m² |
| Floor | EG links |
| Vermietungsstatus | rented |
| Number of rooms | 1 |
| Year of construction | 2018 |
| Objektzustand | Completely renovated |
| Quality of equipment/features | Superior |
| Gardens | Yes |
| Terrace | Yes |
| Furnished | Full |
| Kitchen | Built in kitchen |
| NKM p.m. (IST) | 1.113 € |
| NKM p.m. (SOLL) | 1.213 € |
| NK | 187 € |
| | |
| --- | --- |
| Property ID | Aug33_1 |
| Street | Augustastraße |
| ZIP code | 40477 |
| Town | Düsseldorf |
| Living area | 38 m² |
| Floor | EG links |
| Number of rooms | 1 |
| Year of construction | 2018 |
| Objektzustand | Completely renovated |
| Quality of equipment/features | Superior |
| Gardens | Yes |
| Terrace | Yes |
| Furnished | Full |
| Kitchen | Built in kitchen |
| | |
| --- | --- |
| Property ID | Aug33_1 |
| Street | Augustastraße |
| ZIP code | 40477 |
| Town | Düsseldorf |
| Living area | 38 m² |
| Floor | EG links |
| Number of rooms | 1 |
| Year of construction | 2018 |
| Objektzustand | Completely renovated |
| Quality of equipment/features | Superior |
| Window | Kunststoff (isolierverglast) |
| type of flooring | Hardwood floor |
| Heating | district heating |
| Zustand Badezimmer | refurbished, modern |
| Gardens | Yes |
| Terrace | Yes |
| Furnished | Full |
| Kitchen | Built in kitchen |
| Inclusive rent per | Month |
| Inclusive rent | 1.250 € |
| Deposit | 2.600 € |
| | |
| --- | --- |
| Property ID | Aug33_1 |
| Street | Augustastraße |
| ZIP code | 40477 |
| Town | Düsseldorf |
| Living area | 38 m² |
| Floor | EG links |
| Year of construction | 2018 |
| Objektzustand | Completely renovated |
| Quality of equipment/features | Superior |
| Window | Kunststoff (isolierverglast) |
| type of flooring | Hardwood floor |
| Heating | district heating |
| Zustand Badezimmer | refurbished, modern |
| Terrace | Yes |
| Gardens | Yes |
| Furnished | Full |
| Kitchen | Built in kitchen |
| Inclusive rent per | Month |
| Inclusive rent | 1.250 € |
| Deposit | 2.600 € |
| | |
| --- | --- |
| Property ID | Aug33_1 |
| Street | Augustastraße |
| ZIP code | 40477 |
| Town | Düsseldorf |
| Total surface | 38 m² |
| Floor | EG links |
| Year of construction | 2018 |
| Objektzustand | Completely renovated |
| Quality of equipment/features | Superior |
| Window | Kunststoff (isolierverglast) |
| type of flooring | Hardwood floor |
| Heating | district heating |
| Zustand Badezimmer | refurbished, modern |
| Terrace | Yes |
| Gardens | Yes |
| NKM p.m. (IST) | 1.113 € |
| Gesamtmiete (IST) | 1.300 € |
| Deposit | 2.600 € |
| NK | 187 € |
| Heizkosten in NK | Yes |
| | |
| --- | --- |
| Property ID | Aug33_1 |
| Street | Augustastraße |
| ZIP code | 40477 |
| Town | Düsseldorf |
| Vermietungsstatus | rented |
| NKM p.m. (IST) | 1.113 € |
| NKM p.m. (SOLL) | 1.213 € |
| NK | 187 € |
| | |
| --- | --- |
| Property ID | Aug33_1 |
| Street | Augustastraße |
| ZIP code | 40477 |
| Town | Düsseldorf |
| Living area | 38 m² |
| Floor | EG links |
| Year of construction | 2018 |
| Objektzustand | Completely renovated |
| Quality of equipment/features | Superior |
| Window | Kunststoff (isolierverglast) |
| type of flooring | Hardwood floor |
| Heating | district heating |
| Zustand Badezimmer | refurbished, modern |
| Terrace | Yes |
| Gardens | Yes |
| Furnished | Full |
| Kitchen | Built in kitchen |
| NKM p.m. (IST) | 1.113 € |
| Gesamtmiete (IST) | 1.300 € |
| Deposit | 2.600 € |
| NK | 187 € |
| Heizkosten in NK | Yes |
| | |
| --- | --- |
| Property ID | Aug33_1 |
| Street | Augustastraße |
| ZIP code | 40477 |
| Town | Düsseldorf |
| Living area | 38 m² |
| Year of construction | 2018 |
| Objektzustand | Completely renovated |
| Quality of equipment/features | Superior |
| Window | Kunststoff (isolierverglast) |
| Facade | Putz |
| type of flooring | Hardwood floor |
| Heating | district heating |
| Zustand Badezimmer | refurbished, modern |
| Terrace | Yes |
| Gardens | Yes |
| Furnished | Full |
| Kitchen | Built in kitchen |
| NKM p.m. (IST) | 1.113 € |
| Gesamtmiete (IST) | 1.300 € |
| Deposit | 2.600 € |
| NK | 187 € |
| Heizkosten in NK | Yes |
| | |
| --- | --- |
| Property ID | Aug33_1 |
| Street | Augustastraße |
| ZIP code | 40477 |
| Town | Düsseldorf |
| Living area | 38 m² |
| Year of construction | 2018 |
| Objektzustand | Completely renovated |
| Quality of equipment/features | Superior |
| Window | Kunststoff (isolierverglast) |
| Facade | Putz |
| type of flooring | Hardwood floor |
| Heating | district heating |
| Zustand Badezimmer | refurbished, modern |
| Gardens | Yes |
| Terrace | Yes |
| Furnished | Full |
| Kitchen | Built in kitchen |
| NK | 187 € |
| | |
| --- | --- |
| Property ID | Aug33_1 |
| Street | Augustastraße |
| ZIP code | 40477 |
| Town | Düsseldorf |
| Total surface | 38 m² |
| Floor | EG links |
| Year of construction | 2018 |
| Objektzustand | Completely renovated |
| Quality of equipment/features | Superior |
| Window | Kunststoff (isolierverglast) |
| type of flooring | Hardwood floor |
| Heating | district heating |
| Zustand Badezimmer | refurbished, modern |
| Terrace | Yes |
| Gardens | Yes |
| Furnished | Full |
| Kitchen | Built in kitchen |
| NKM p.m. (IST) | 1.113 € |
| NKM p.m. (SOLL) | 1.213 € |
| NK | 187 € |
| Heizkosten in NK | Yes |
| | |
| --- | --- |
| Property ID | Aug33_1 |
| Street | Augustastraße |
| ZIP code | 40477 |
| Town | Düsseldorf |
| Property class | Apartments |
| Marketing method | Rent |
| Total surface | 38 m² |
| Year of construction | 2018 |
| Objektzustand | Completely renovated |
| Quality of equipment/features | Superior |
| Window | Kunststoff (isolierverglast) |
| type of flooring | Hardwood floor |
| Heating | district heating |
| Zustand Badezimmer | refurbished, modern |
| Furnished | Full |
| Kitchen | Built in kitchen |
Stylische Erdgeschosswohnung mit Garten im Szene-Viertel
Property description
Das angebotene Apartment befindet sich in einem komplett sanierten und möblierten Apartmenthaus und wurde im Juli 2018 fertiggestellt. Die stilvolleingerichtete Wohnung verfügt über ein modernes Schlafzimmer, einer großen Wohnküche und einem schicken Badezimmer. Die zum Innenhof gerichtete Terrasse lädt zum Verweilen ein. Alle Räume sind vollausgestattet und bieten alles für den alltäglichen Gebrauch. Die Wohnküche verfügt über ein gemütliches Sofa, Kochutensilien, Backofen, Mikrowelle, Ceranfeld, Dunstabzugshaube, einer Nespresso Kaffeemaschine und einer Tisch Stuhl Kombination. Die ausgewogene Mischung aus klassischen Elementen und modernem Design beschreibt das BadezimmerIn der Dielennische befindet sich ein stylischer Arbeitsplatz. Über die Diele gelangt man in das Schlafzimmer, welches ist mit einem großen Einbauschrank, einem Bett (140cm x 200cm), einem Beistelltisch und einem großen Flatscreen TV ausgestattet ist. Moderne Wohnaccessoires verleihen jedem Zimmer einen besonderen Wohlfühlcharakter. Durch die Vorhänge im Schlafzimmer kann der gesamte Raum abgedunkelt werden.
Energy Performance Certificate (for Buildings)
| | |
| --- | --- |
| Energy Performance Certificate (for Buildings) | according to consumption |
| Energy pass valid until | 10.12.2029 |
| Final consumption of energy | 144 kWh/(m²*a) |
| Year of construction according energy pass | 2018 |
| Main fuel type | district heating |
Equipment/Features
Location
Das Objekt liegt im nördlichen Teil Düsseldorfs an der Grenze zwischen den Stadtteilen Pempelfort und Derendorf.Große Strukturveränderungen haben hier ein perfektes Viertelfür das Nebeneinander von Wohnen und Arbeiten geschaffen. Es ist ganz besonders eine Wohnlage, die Lebensqualität garantiert, weil Lebensfreude und Genuss in den unterschiedlichsten Varianten direkt vor der Haustür geboten werden. In einem engen Radius – kurze 15 Gehminuten - liegen die Deutsche Oper am Rhein und das Düsseldorfer Schauspielhaus, die Kunstsammlung Nordrhein Westfalen und weitere bedeutende Museen. Unweit davon die Königsallee mit ihrem konzentrierten Angebot aller großen Labels der Welt und dazwischen eine Gastronomieauswahl auf Weltstadtniveau: Ob Michelin-Stern-gekrönt, klassisch japanisch, französisch oder der gelungene Mix aus allem. Alles was zum Leben gebraucht wird, ist in der Nähe und fußläufig erreichbar: Supermärkte, Wochenmärkte, Fachgeschäfte, Ärzte, Apotheken. Es ist auch eine Wohnlage der schnellen und verkehrsgünstigen Wege. Die Verbindungen zu allen großen Autobahnen beginnen in der Nachbarschaft, Flughafen und Hauptbahnhof sind nur wenige Taximinuten entfernt. Der Stadtteil Derendorf/Pempelfort verkörpert Urbanität in optimaler Form: Facettenreiche Nachbarschaft, uneingeschränkte Lebensqualität, verkehrsgünstige Lage Alles vereint zu einer angenehmen, hohen Wohnqualität, die man einer angenehmen, hohen Wohnqualität, die man häufig sucht, aber weniger häufig findet.
Other
Contact enquiry
Similar Properties
***** 7 APARTMENTS AUF EINEN ...
939.000 €
in 40237 Düsseldorf
*** Schloßallee adé ! Top-Ka ...
119.000 €
in 40237 Düsseldorf
Möbliertes Wohnen mitten im ...
990 €
Winkelsfelder Straße 23 in 40477 Düsseldorf