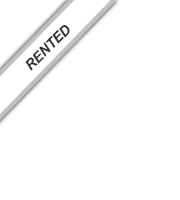 | | |
| --- | --- |
| Property ID | Kirc8_6 |
| Street | Kirchfeldstraße |
| ZIP code | 40217 |
| Town | Düsseldorf |
| Living area | 38 m² |
| Vermietungsstatus | rented |
| Year of construction | 1953 |
| Objektzustand | Refurbished |
| Quality of equipment/features | Superior |
| Balcony | Yes |
| | |
| --- | --- |
| Property ID | Kirc8_6 |
| Street | Kirchfeldstraße |
| ZIP code | 40217 |
| Town | Düsseldorf |
| Living area | 38 m² |
| Floor | 2nd floor |
| Vermietungsstatus | rented |
| Number of rooms | 1 |
| Year of construction | 1953 |
| Objektzustand | Refurbished |
| Quality of equipment/features | Superior |
| Balcony | Yes |
| Furnished | Full |
| Kitchen | Built in kitchen |
| | |
| --- | --- |
| Property ID | Kirc8_6 |
| Street | Kirchfeldstraße |
| ZIP code | 40217 |
| Town | Düsseldorf |
| Living area | 38 m² |
| Floor | 2nd floor |
| Number of rooms | 1 |
| Year of construction | 1953 |
| Objektzustand | Refurbished |
| Quality of equipment/features | Superior |
| Balcony | Yes |
| Furnished | Full |
| Kitchen | Built in kitchen |
| | |
| --- | --- |
| Property ID | Kirc8_6 |
| Street | Kirchfeldstraße |
| ZIP code | 40217 |
| Town | Düsseldorf |
| Living area | 38 m² |
| Floor | 2nd floor |
| Number of rooms | 1 |
| Year of construction | 1953 |
| Objektzustand | Refurbished |
| Quality of equipment/features | Superior |
| Window | Kunststoff (isolierverglast) |
| type of flooring | Hardwood floor |
| Heating | Gaskombitherme |
| Zustand Badezimmer | refurbished |
| Balcony | Yes |
| Furnished | Full |
| Kitchen | Built in kitchen |
| | |
| --- | --- |
| Property ID | Kirc8_6 |
| Street | Kirchfeldstraße |
| ZIP code | 40217 |
| Town | Düsseldorf |
| Living area | 38 m² |
| Floor | 2nd floor |
| Year of construction | 1953 |
| Objektzustand | Refurbished |
| Quality of equipment/features | Superior |
| Window | Kunststoff (isolierverglast) |
| type of flooring | Hardwood floor |
| Heating | Gaskombitherme |
| Zustand Badezimmer | refurbished |
| Balcony | Yes |
| Furnished | Full |
| Kitchen | Built in kitchen |
| | |
| --- | --- |
| Property ID | Kirc8_6 |
| Street | Kirchfeldstraße |
| ZIP code | 40217 |
| Town | Düsseldorf |
| Total surface | 38 m² |
| Floor | 2nd floor |
| Year of construction | 1953 |
| Objektzustand | Refurbished |
| Quality of equipment/features | Superior |
| Window | Kunststoff (isolierverglast) |
| type of flooring | Hardwood floor |
| Heating | Gaskombitherme |
| Zustand Badezimmer | refurbished |
| Balcony | Yes |
| | |
| --- | --- |
| Property ID | Kirc8_6 |
| Street | Kirchfeldstraße |
| ZIP code | 40217 |
| Town | Düsseldorf |
| Vermietungsstatus | rented |
| | |
| --- | --- |
| Property ID | Kirc8_6 |
| Street | Kirchfeldstraße |
| ZIP code | 40217 |
| Town | Düsseldorf |
| Living area | 38 m² |
| Floor | 2nd floor |
| Year of construction | 1953 |
| Objektzustand | Refurbished |
| Quality of equipment/features | Superior |
| Window | Kunststoff (isolierverglast) |
| type of flooring | Hardwood floor |
| Heating | Gaskombitherme |
| Zustand Badezimmer | refurbished |
| Balcony | Yes |
| Furnished | Full |
| Kitchen | Built in kitchen |
| | |
| --- | --- |
| Property ID | Kirc8_6 |
| Street | Kirchfeldstraße |
| ZIP code | 40217 |
| Town | Düsseldorf |
| Living area | 38 m² |
| Year of construction | 1953 |
| Objektzustand | Refurbished |
| Quality of equipment/features | Superior |
| Window | Kunststoff (isolierverglast) |
| Facade | Putz |
| type of flooring | Hardwood floor |
| Heating | Gaskombitherme |
| Zustand Badezimmer | refurbished |
| Balcony | Yes |
| Abstellraum / Kellerraum | Yes |
| Furnished | Full |
| Kitchen | Built in kitchen |
| | |
| --- | --- |
| Property ID | Kirc8_6 |
| Street | Kirchfeldstraße |
| ZIP code | 40217 |
| Town | Düsseldorf |
| Living area | 38 m² |
| Year of construction | 1953 |
| Objektzustand | Refurbished |
| Quality of equipment/features | Superior |
| Window | Kunststoff (isolierverglast) |
| Facade | Putz |
| type of flooring | Hardwood floor |
| Heating | Gaskombitherme |
| Zustand Badezimmer | refurbished |
| Balcony | Yes |
| Abstellraum / Kellerraum | Yes |
| Furnished | Full |
| Kitchen | Built in kitchen |
| | |
| --- | --- |
| Property ID | Kirc8_6 |
| Street | Kirchfeldstraße |
| ZIP code | 40217 |
| Town | Düsseldorf |
| Total surface | 38 m² |
| Floor | 2nd floor |
| Year of construction | 1953 |
| Objektzustand | Refurbished |
| Quality of equipment/features | Superior |
| Window | Kunststoff (isolierverglast) |
| type of flooring | Hardwood floor |
| Heating | Gaskombitherme |
| Zustand Badezimmer | refurbished |
| Balcony | Yes |
| Abstellraum / Kellerraum | Yes |
| Furnished | Full |
| Kitchen | Built in kitchen |
| | |
| --- | --- |
| Property ID | Kirc8_6 |
| Street | Kirchfeldstraße |
| ZIP code | 40217 |
| Town | Düsseldorf |
| Property class | Apartments |
| Marketing method | Rent |
| Total surface | 38 m² |
| Year of construction | 1953 |
| Objektzustand | Refurbished |
| Quality of equipment/features | Superior |
| Window | Kunststoff (isolierverglast) |
| type of flooring | Hardwood floor |
| Heating | Gaskombitherme |
| Zustand Badezimmer | refurbished |
| Furnished | Full |
| Kitchen | Built in kitchen |
Top Wohnung in Unterbilk mit Balkon
Property description
Diese komplett möblierte Wohnung hat alles, was Sie brauchen. Möbliertes Wohnen in Düsseldorf auf hohem Niveau!

Die Wohnung wurde 2016 komplett renoviert mit neuem Eichenparkett im ganzen Wohnraum, neue Küche, neues Bad, Gasheizung usw. In der Küche finden Sie unter anderem eine Senseo Kaffeemaschine, einen Wasserkocher, einen großen Kühl-Gefrierschrank und einen Esstisch mit Sitzgelegenheiten für bis zu vier Personen.

Im Schlafzimmer befindet sich ein 160 cm großes Doppelbett, ein Smart TV und das Fenster kann auf Wunsch durch ein Plissee verdunkelt werden.

Der angegebene Mietpreis bezieht sich auf die Belegung durch eine Person, eine zweite Person ist gegen einen Aufpreis von 50,00 Euro/Monat möglich.
Energy Performance Certificate (for Buildings)
| | |
| --- | --- |
| Energy Performance Certificate (for Buildings) | according to consumption |
| Energy pass valid until | 30.10.2029 |
| Final consumption of energy | 95,2 kWh/(m²*a) |
| Year of construction according energy pass | 1953 |
| Main fuel type | Gas |
Equipment/Features
- Cerankochfeld
- Backofen
- großer Kühl-Gefrierschrank
- Küche voll ausgestattet mit Geschirr, Kochutensilien usw.
- 43″ Smart-TV
- Bettwäsche, Handtücher
- Bügeleisen, Bügelbrett
- Staubsauger
- WLAN
Location
Die Wohnung befindet sich im beliebten Düsseldorfer Stadtteil Unterbilk. Charakteristisch für Unterbilk sind die im Dreieck von der Bilker Kirche abzweigenden Haupteinkaufsstraßen Bilker Allee, Gladbacher Straße und Lorettostraße mit ihren abwechslungsreichen Geschäften und Cafés sowie vielfältigen Restaurants.
Other
Contact enquiry
Similar Properties
***** 7 APARTMENTS AUF EINEN ...
939.000 €
in 40237 Düsseldorf
*** Schloßallee adé ! Top-Ka ...
119.000 €
in 40237 Düsseldorf
Möbliertes Wohnen mitten im ...
990 €
Winkelsfelder Straße 23 in 40477 Düsseldorf