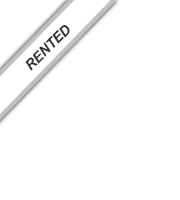 | | |
| --- | --- |
| Property ID | Gla63_8 |
| Street | Gladbacher Straße |
| ZIP code | 40219 |
| Town | Düsseldorf |
| Living area | 25 m² |
| Vermietungsstatus | rented |
| Year of construction | 1973 |
| Objektzustand | Refurbished |
| Quality of equipment/features | Superior |
| Lift | Yes |
| Balcony | Yes |
| NKM p.m. (IST) | 810 € |
| NKM p.m. (SOLL) | 810 € |
| | |
| --- | --- |
| Property ID | Gla63_8 |
| Street | Gladbacher Straße |
| ZIP code | 40219 |
| Town | Düsseldorf |
| Living area | 25 m² |
| Floor | 2. OG hinten links |
| Vermietungsstatus | rented |
| Number of rooms | 1 |
| available on (date) | 01.07.2021 |
| Year of construction | 1973 |
| Objektzustand | Refurbished |
| Quality of equipment/features | Superior |
| Lift | Yes |
| Balcony | Yes |
| Furnished | Full |
| Kitchen | Built in kitchen |
| NKM p.m. (IST) | 810 € |
| NKM p.m. (SOLL) | 810 € |
| NK | 140 € |
| | |
| --- | --- |
| Property ID | Gla63_8 |
| Street | Gladbacher Straße |
| ZIP code | 40219 |
| Town | Düsseldorf |
| Living area | 25 m² |
| Floor | 2. OG hinten links |
| Number of rooms | 1 |
| available on (date) | 01.07.2021 |
| Year of construction | 1973 |
| Objektzustand | Refurbished |
| Quality of equipment/features | Superior |
| Lift | Yes |
| Balcony | Yes |
| Furnished | Full |
| Kitchen | Built in kitchen |
| | |
| --- | --- |
| Property ID | Gla63_8 |
| Street | Gladbacher Straße |
| ZIP code | 40219 |
| Town | Düsseldorf |
| Living area | 25 m² |
| available on (date) | 01.07.2021 |
| Floor | 2. OG hinten links |
| Number of rooms | 1 |
| Year of construction | 1973 |
| Objektzustand | Refurbished |
| Quality of equipment/features | Superior |
| Window | Kunststoff (isolierverglast) |
| type of flooring | Vinyl |
| Heating | Central heating (gas) |
| Zustand Badezimmer | refurbished |
| Lift | Yes |
| Balcony | Yes |
| Furnished | Full |
| Kitchen | Built in kitchen |
| Inclusive rent per | Month |
| Inclusive rent | 950 € |
| Deposit | 1.900 € |
| | |
| --- | --- |
| Property ID | Gla63_8 |
| Street | Gladbacher Straße |
| ZIP code | 40219 |
| Town | Düsseldorf |
| available on (date) | 01.07.2021 |
| Living area | 25 m² |
| Floor | 2. OG hinten links |
| Year of construction | 1973 |
| Objektzustand | Refurbished |
| Quality of equipment/features | Superior |
| Window | Kunststoff (isolierverglast) |
| type of flooring | Vinyl |
| Heating | Central heating (gas) |
| Zustand Badezimmer | refurbished |
| Lift | Yes |
| Balcony | Yes |
| Furnished | Full |
| Kitchen | Built in kitchen |
| Inclusive rent per | Month |
| Inclusive rent | 950 € |
| Deposit | 1.900 € |
| | |
| --- | --- |
| Property ID | Gla63_8 |
| Street | Gladbacher Straße |
| ZIP code | 40219 |
| Town | Düsseldorf |
| Total surface | 25 m² |
| Floor | 2. OG hinten links |
| available on (date) | 01.07.2021 |
| Year of construction | 1973 |
| Objektzustand | Refurbished |
| Quality of equipment/features | Superior |
| Window | Kunststoff (isolierverglast) |
| type of flooring | Vinyl |
| Heating | Central heating (gas) |
| Zustand Badezimmer | refurbished |
| Lift | Yes |
| Balcony | Yes |
| NKM p.m. (IST) | 810 € |
| Gesamtmiete (IST) | 950 € |
| Deposit | 1.900 € |
| NK | 140 € |
| Heating costs | 30 € |
| Heizkosten in NK | Yes |
| | |
| --- | --- |
| Property ID | Gla63_8 |
| Street | Gladbacher Straße |
| ZIP code | 40219 |
| Town | Düsseldorf |
| Vermietungsstatus | rented |
| NKM p.m. (IST) | 810 € |
| NKM p.m. (SOLL) | 810 € |
| NK | 140 € |
| | |
| --- | --- |
| Property ID | Gla63_8 |
| Street | Gladbacher Straße |
| ZIP code | 40219 |
| Town | Düsseldorf |
| Living area | 25 m² |
| Floor | 2. OG hinten links |
| available on (date) | 01.07.2021 |
| Year of construction | 1973 |
| Objektzustand | Refurbished |
| Quality of equipment/features | Superior |
| Window | Kunststoff (isolierverglast) |
| type of flooring | Vinyl |
| Heating | Central heating (gas) |
| Zustand Badezimmer | refurbished |
| Lift | Yes |
| Balcony | Yes |
| Furnished | Full |
| Kitchen | Built in kitchen |
| NKM p.m. (IST) | 810 € |
| Gesamtmiete (IST) | 950 € |
| Deposit | 1.900 € |
| NK | 140 € |
| Heating costs | 30 € |
| Heizkosten in NK | Yes |
| | |
| --- | --- |
| Property ID | Gla63_8 |
| Street | Gladbacher Straße |
| ZIP code | 40219 |
| Town | Düsseldorf |
| Living area | 25 m² |
| available on (date) | 01.07.2021 |
| Year of construction | 1973 |
| Objektzustand | Refurbished |
| Quality of equipment/features | Superior |
| Window | Kunststoff (isolierverglast) |
| Roof type | Saddle roof |
| Facade | Klinker |
| type of flooring | Vinyl |
| Heating | Central heating (gas) |
| Zustand Badezimmer | refurbished |
| Lift | Yes |
| Balcony | Yes |
| Abstellraum / Kellerraum | Yes |
| Furnished | Full |
| Kitchen | Built in kitchen |
| NKM p.m. (IST) | 810 € |
| Gesamtmiete (IST) | 950 € |
| Deposit | 1.900 € |
| NK | 140 € |
| Heating costs | 30 € |
| Heizkosten in NK | Yes |
| | |
| --- | --- |
| Property ID | Gla63_8 |
| Street | Gladbacher Straße |
| ZIP code | 40219 |
| Town | Düsseldorf |
| Living area | 25 m² |
| available on (date) | 01.07.2021 |
| Year of construction | 1973 |
| Objektzustand | Refurbished |
| Quality of equipment/features | Superior |
| Window | Kunststoff (isolierverglast) |
| Roof type | Saddle roof |
| Facade | Klinker |
| type of flooring | Vinyl |
| Heating | Central heating (gas) |
| Zustand Badezimmer | refurbished |
| Balcony | Yes |
| Abstellraum / Kellerraum | Yes |
| Furnished | Full |
| Kitchen | Built in kitchen |
| NK | 140 € |
| | |
| --- | --- |
| Property ID | Gla63_8 |
| Street | Gladbacher Straße |
| ZIP code | 40219 |
| Town | Düsseldorf |
| Total surface | 25 m² |
| Floor | 2. OG hinten links |
| available on (date) | 01.07.2021 |
| Year of construction | 1973 |
| Objektzustand | Refurbished |
| Quality of equipment/features | Superior |
| Window | Kunststoff (isolierverglast) |
| type of flooring | Vinyl |
| Heating | Central heating (gas) |
| Zustand Badezimmer | refurbished |
| Lift | Yes |
| Balcony | Yes |
| Abstellraum / Kellerraum | Yes |
| Furnished | Full |
| Kitchen | Built in kitchen |
| NKM p.m. (IST) | 810 € |
| NKM p.m. (SOLL) | 810 € |
| NK | 140 € |
| Heating costs | 30 € |
| Heizkosten in NK | Yes |
| | |
| --- | --- |
| Property ID | Gla63_8 |
| Street | Gladbacher Straße |
| ZIP code | 40219 |
| Town | Düsseldorf |
| Property class | Apartments |
| Marketing method | Rent |
| Total surface | 25 m² |
| available on (date) | 01.07.2021 |
| Year of construction | 1973 |
| Objektzustand | Refurbished |
| Quality of equipment/features | Superior |
| Window | Kunststoff (isolierverglast) |
| type of flooring | Vinyl |
| Heating | Central heating (gas) |
| Zustand Badezimmer | refurbished |
| Furnished | Full |
| Kitchen | Built in kitchen |
Möbliertes Wohnen mitten im Medienhafen!
Property description
Das Apartment mit Einbauküche und Balkon befindet sich auf der 2. Etage und liegt zur ruhigen Hofseite.

Die Einbauküche verfügt über ein Cerankochfeld, Mikrowelle mit Dampfgarfunktion und Kühlschrank mit Gefrierfach.

Der angegebene Mietpreis bezieht sich auf die Belegung durch eine Person, eine zweite Person ist gegen einen Aufpreis von 50,00 Euro/Monat möglich.
Energy Performance Certificate (for Buildings)
| | |
| --- | --- |
| Energy Performance Certificate (for Buildings) | according to consumption |
| Energy pass valid until | 23.11.2018 |
| Final consumption of energy | 204 kWh/(m²*a) |
| Year of construction according energy pass | 1973 |
| Main fuel type | Gas |
Equipment/Features
- 1,40 m Bett mit Bettkasten
- Smart TV
- Bügeleisen & Bügelbrett
- Bettwäsche, Handtücher
- Senseo Kaffeemachine, Wasserkocher
- Küche voll ausgestattet mit Geschirr, Kochutensilien usw.
Location
Das möblierte Apartment befindet sich mitten im Medienhafen. Hier wohnen Sie im jungen Düsseldorf und deshalb ist die Gegend auch besonders gefragt. In den vergangenen Jahren hat sich die Gegend an der Hammer Straße, dem Zollhof und am Handelshafen hervorragend entwickelt. Innerhalb weniger Gehminuten sind Sie am Hafen und können Architektur und hochwertige Restaurants genießen. Sie stoßen auf Düsseldorfs angesagter "Medienmeile", neben einigen Fernseh- und Radiosendern, und auch auf Mode- und Designerbetriebe sowie das UCI-Multiplex-Kino.

Vorm Haus verkehren die Bahnen der Linien 706 und 707 und die Busse 723, 726 und NE8. So haben Sie mit dem öffentlichen Nahverkehr eine ideale Anbindung von Unterbilk nach Friedrichstadt und die Düsseldorfer Altstadt. Darüber hinaus liegt die Bahnstation Völklinger Straße in Laufweite und von hier fahren die S-Bahn und der RE. Innerhalb von 10 Minuten sind Sie am Düsseldorfer Hauptbahnhof.
Other
Contact enquiry
Similar Properties
***** 7 APARTMENTS AUF EINEN ...
939.000 €
in 40237 Düsseldorf
*** Schloßallee adé ! Top-Ka ...
119.000 €
in 40237 Düsseldorf
Möbliertes Wohnen mitten im ...
990 €
Winkelsfelder Straße 23 in 40477 Düsseldorf