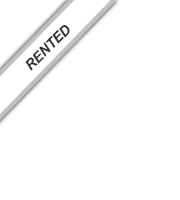 | | |
| --- | --- |
| Property ID | Gla15_40 |
| Street | Gladbacher Straße |
| ZIP code | 40219 |
| Town | Düsseldorf |
| Living area | 31 m² |
| Vermietungsstatus | rented |
| Year of construction | 1975 |
| Objektzustand | Refurbished |
| Quality of equipment/features | Superior |
| Parking | 1 Duplex à 100 € (Rent) |
| Lift | Yes |
| Balcony | Yes |
| | |
| --- | --- |
| Property ID | Gla15_40 |
| Street | Gladbacher Straße |
| ZIP code | 40219 |
| Town | Düsseldorf |
| Living area | 31 m² |
| Floor | 4. OG vorne links 2 |
| Vermietungsstatus | rented |
| Number of rooms | 1 |
| available on (date) | 01.07.2021 |
| Year of construction | 1975 |
| Objektzustand | Refurbished |
| Quality of equipment/features | Superior |
| Parking | 1 Duplex à 100 € (Rent) |
| Lift | Yes |
| Balcony | Yes |
| Furnished | Full |
| Kitchen | Built in kitchen |
| | |
| --- | --- |
| Property ID | Gla15_40 |
| Street | Gladbacher Straße |
| ZIP code | 40219 |
| Town | Düsseldorf |
| Living area | 31 m² |
| Floor | 4. OG vorne links 2 |
| Number of rooms | 1 |
| available on (date) | 01.07.2021 |
| Year of construction | 1975 |
| Objektzustand | Refurbished |
| Quality of equipment/features | Superior |
| Parking | 1 Duplex à 100 € (Rent) |
| Lift | Yes |
| Balcony | Yes |
| Furnished | Full |
| Kitchen | Built in kitchen |
| | |
| --- | --- |
| Property ID | Gla15_40 |
| Street | Gladbacher Straße |
| ZIP code | 40219 |
| Town | Düsseldorf |
| Living area | 31 m² |
| available on (date) | 01.07.2021 |
| Floor | 4. OG vorne links 2 |
| Number of rooms | 1 |
| Year of construction | 1975 |
| Objektzustand | Refurbished |
| Quality of equipment/features | Superior |
| Window | Kunststoff (isolierverglast) |
| type of flooring | Hardwood floor |
| Heating | Central heating (gas) |
| Zustand Badezimmer | refurbished |
| Lift | Yes |
| Balcony | Yes |
| Furnished | Full |
| Kitchen | Built in kitchen |
| Parking | 1 Duplex à 100 € (Rent) |
| | |
| --- | --- |
| Property ID | Gla15_40 |
| Street | Gladbacher Straße |
| ZIP code | 40219 |
| Town | Düsseldorf |
| available on (date) | 01.07.2021 |
| Living area | 31 m² |
| Floor | 4. OG vorne links 2 |
| Year of construction | 1975 |
| Objektzustand | Refurbished |
| Quality of equipment/features | Superior |
| Window | Kunststoff (isolierverglast) |
| type of flooring | Hardwood floor |
| Heating | Central heating (gas) |
| Zustand Badezimmer | refurbished |
| Lift | Yes |
| Balcony | Yes |
| Furnished | Full |
| Kitchen | Built in kitchen |
| Parking | 1 Duplex à 100 € (Rent) |
| | |
| --- | --- |
| Property ID | Gla15_40 |
| Street | Gladbacher Straße |
| ZIP code | 40219 |
| Town | Düsseldorf |
| Total surface | 31 m² |
| Floor | 4. OG vorne links 2 |
| available on (date) | 01.07.2021 |
| Year of construction | 1975 |
| Objektzustand | Refurbished |
| Quality of equipment/features | Superior |
| Window | Kunststoff (isolierverglast) |
| type of flooring | Hardwood floor |
| Heating | Central heating (gas) |
| Zustand Badezimmer | refurbished |
| Lift | Yes |
| Balcony | Yes |
| Parking | 1 Duplex à 100 € (Rent) |
| | |
| --- | --- |
| Property ID | Gla15_40 |
| Street | Gladbacher Straße |
| ZIP code | 40219 |
| Town | Düsseldorf |
| Vermietungsstatus | rented |
| | |
| --- | --- |
| Property ID | Gla15_40 |
| Street | Gladbacher Straße |
| ZIP code | 40219 |
| Town | Düsseldorf |
| Living area | 31 m² |
| Floor | 4. OG vorne links 2 |
| available on (date) | 01.07.2021 |
| Year of construction | 1975 |
| Objektzustand | Refurbished |
| Quality of equipment/features | Superior |
| Window | Kunststoff (isolierverglast) |
| type of flooring | Hardwood floor |
| Heating | Central heating (gas) |
| Zustand Badezimmer | refurbished |
| Parking | 1 Duplex à 100 € (Rent) |
| Lift | Yes |
| Balcony | Yes |
| Furnished | Full |
| Kitchen | Built in kitchen |
| | |
| --- | --- |
| Property ID | Gla15_40 |
| Street | Gladbacher Straße |
| ZIP code | 40219 |
| Town | Düsseldorf |
| Living area | 31 m² |
| available on (date) | 01.07.2021 |
| Year of construction | 1975 |
| Objektzustand | Refurbished |
| Quality of equipment/features | Superior |
| Window | Kunststoff (isolierverglast) |
| Facade | Putz |
| type of flooring | Hardwood floor |
| Heating | Central heating (gas) |
| Zustand Badezimmer | refurbished |
| Parking | 1 Duplex à 100 € (Rent) |
| Lift | Yes |
| Balcony | Yes |
| Abstellraum / Kellerraum | Yes |
| Furnished | Full |
| Kitchen | Built in kitchen |
| | |
| --- | --- |
| Property ID | Gla15_40 |
| Street | Gladbacher Straße |
| ZIP code | 40219 |
| Town | Düsseldorf |
| Living area | 31 m² |
| available on (date) | 01.07.2021 |
| Year of construction | 1975 |
| Objektzustand | Refurbished |
| Quality of equipment/features | Superior |
| Window | Kunststoff (isolierverglast) |
| Facade | Putz |
| type of flooring | Hardwood floor |
| Heating | Central heating (gas) |
| Zustand Badezimmer | refurbished |
| Parking | 1 Duplex à 100 € (Rent) |
| Balcony | Yes |
| Abstellraum / Kellerraum | Yes |
| Furnished | Full |
| Kitchen | Built in kitchen |
| | |
| --- | --- |
| Property ID | Gla15_40 |
| Street | Gladbacher Straße |
| ZIP code | 40219 |
| Town | Düsseldorf |
| Total surface | 31 m² |
| Floor | 4. OG vorne links 2 |
| available on (date) | 01.07.2021 |
| Year of construction | 1975 |
| Objektzustand | Refurbished |
| Quality of equipment/features | Superior |
| Window | Kunststoff (isolierverglast) |
| type of flooring | Hardwood floor |
| Heating | Central heating (gas) |
| Zustand Badezimmer | refurbished |
| Parking | 1 Duplex à 100 € (Rent) |
| Lift | Yes |
| Balcony | Yes |
| Abstellraum / Kellerraum | Yes |
| Furnished | Full |
| Kitchen | Built in kitchen |
| | |
| --- | --- |
| Property ID | Gla15_40 |
| Street | Gladbacher Straße |
| ZIP code | 40219 |
| Town | Düsseldorf |
| Property class | Apartments |
| Marketing method | Rent |
| Total surface | 31 m² |
| available on (date) | 01.07.2021 |
| Year of construction | 1975 |
| Objektzustand | Refurbished |
| Quality of equipment/features | Superior |
| Window | Kunststoff (isolierverglast) |
| type of flooring | Hardwood floor |
| Heating | Central heating (gas) |
| Zustand Badezimmer | refurbished |
| Furnished | Full |
| Kitchen | Built in kitchen |
Moderne Designer-Wohnung mit Balkon am Medienhafen
Property description
Diese schön und hochwertig möblierte Wohnung befindet sich auf der 4. Etage und liegt zentral in Unterbilk. Die Küchennische ist gut ausgestattet inklusive Ceranfeld, Kühlschrank mit Gefrierfach, Waschmaschine, Mikrowelle, Nespresso Maschine und bietet einen stylischen Sitzbereich mit Tisch zum ausziehen.

Im Wohn- und Schlafbereich befindet sich das Bett, 140 cm breit und mit Schubladen für extra Stauraum, ein Smart-TV und der Sessel lädt zum Verweilen ein. Im Flur befindet sich ein Einbauschrank.

Der neue Eichenparkett bestückt den gesamten Wohnraum. Hier wurde mit viel Liebe zum Detail möbliert.

Der angegebene Mietpreis bezieht sich auf die Belegung durch eine Person, eine zweite Person ist gegen einen Aufpreis von 50,00 Euro/Monat möglich.

Auf Wunsch und wenn verfügbar kann in der Tiefgarage ein Parkplatz hinzugebucht werden. Da es ein Duplex ist, ist der Platz NICHT für einen SUV geeignet. Die monatliche Stellplatzmiete beträgt 100 Euro plus 50 Euro Pfand für die Fernbedienung des Garagentors.
Energy Performance Certificate (for Buildings)
| | |
| --- | --- |
| Energy Performance Certificate (for Buildings) | according to consumption |
| Energy pass valid until | 09.09.2028 |
| Final consumption of energy | 205 kWh/(m²*a) |
| Year of construction according energy pass | 1975 |
| Main fuel type | Gas |
Equipment/Features
– 1,40 m Bett mit Schubladen
– Smart TV
– Bügeleisen & Bügelbrett
– Bettwäsche, Handtücher
– Nespresso Maschine
– Küche voll ausgestattet mit Geschirr, Kochutensilien usw.
– Waschmaschine & Wäscheständer
Location
Das möblierte Apartment befindet sich mitten im Medienhafen/Unterbilk. Hier wohnen Sie im jungen Düsseldorf und deshalb ist die Gegend auch besonders gefragt. In den vergangenen Jahren hat sich die Gegend an der Hammer Straße, dem Zollhof und am Handelshafen hervorragend entwickelt. Innerhalb weniger Gehminuten sind Sie am Hafen und können Architektur und hochwertige Restaurants genießen. Sie stoßen auf Düsseldorfs angesagter "Medienmeile", neben einigen Fernseh- und Radiosendern, und auch auf Mode- und Designerbetriebe sowie das UCI-Multiplex-Kino.

Vorm Haus verkehren die Bahnen der Linien 706 und 707 und die Busse 723, 726 und NE8. So haben Sie mit dem öffentlichen Nahverkehr eine ideale Anbindung von Unterbilk nach Friedrichstadt und die Düsseldorfer Altstadt. Darüber hinaus liegt die Bahnstation Völklinger Straße in Laufweite und von hier fahren die S-Bahn und der RE. Innerhalb von 10 Minuten sind Sie am Düsseldorfer Hauptbahnhof.
Other
Contact enquiry
Similar Properties
***** 7 APARTMENTS AUF EINEN ...
939.000 €
in 40237 Düsseldorf
*** Schloßallee adé ! Top-Ka ...
119.000 €
in 40237 Düsseldorf
Möbliertes Wohnen mitten im ...
990 €
Winkelsfelder Straße 23 in 40477 Düsseldorf