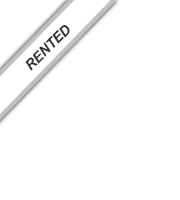 | | |
| --- | --- |
| PropNo | Bre21_5 |
| Street | Brehmstraße |
| Postcode | 40239 |
| City | Düsseldorf |
| Living area | 34 sqm |
| Vermietungsstatus | rented |
| Year of construction | 1955 |
| Objektzustand | Completely renovated |
| Quality of equipment/features | Superior |
| Elevator | Yes |
| Balcony | Yes |
| | |
| --- | --- |
| PropNo | Bre21_5 |
| Street | Brehmstraße |
| Postcode | 40239 |
| City | Düsseldorf |
| Living area | 34 sqm |
| Floor | 1. OG. Mitte |
| Vermietungsstatus | rented |
| Number of rooms | 1 |
| Year of construction | 1955 |
| Objektzustand | Completely renovated |
| Quality of equipment/features | Superior |
| Elevator | Yes |
| Balcony | Yes |
| Furnished | Full |
| Kitchen | Fitted kitchen |
| | |
| --- | --- |
| PropNo | Bre21_5 |
| Street | Brehmstraße |
| Postcode | 40239 |
| City | Düsseldorf |
| Living area | 34 sqm |
| Floor | 1. OG. Mitte |
| Number of rooms | 1 |
| Year of construction | 1955 |
| Objektzustand | Completely renovated |
| Quality of equipment/features | Superior |
| Elevator | Yes |
| Balcony | Yes |
| Furnished | Full |
| Kitchen | Fitted kitchen |
| | |
| --- | --- |
| PropNo | Bre21_5 |
| Street | Brehmstraße |
| Postcode | 40239 |
| City | Düsseldorf |
| Living area | 34 sqm |
| Floor | 1. OG. Mitte |
| Number of rooms | 1 |
| Year of construction | 1955 |
| Objektzustand | Completely renovated |
| Quality of equipment/features | Superior |
| Window | Kunststoff (isolierverglast) |
| type of flooring | Vinyl |
| Heating type | Central heating (gas) |
| Zustand Badezimmer | refurbished |
| Elevator | Yes |
| Balcony | Yes |
| Furnished | Full |
| Kitchen | Fitted kitchen |
| | |
| --- | --- |
| PropNo | Bre21_5 |
| Street | Brehmstraße |
| Postcode | 40239 |
| City | Düsseldorf |
| Living area | 34 sqm |
| Floor | 1. OG. Mitte |
| Year of construction | 1955 |
| Objektzustand | Completely renovated |
| Quality of equipment/features | Superior |
| Window | Kunststoff (isolierverglast) |
| type of flooring | Vinyl |
| Heating type | Central heating (gas) |
| Zustand Badezimmer | refurbished |
| Elevator | Yes |
| Balcony | Yes |
| Furnished | Full |
| Kitchen | Fitted kitchen |
| | |
| --- | --- |
| PropNo | Bre21_5 |
| Street | Brehmstraße |
| Postcode | 40239 |
| City | Düsseldorf |
| Total area | 34 sqm |
| Floor | 1. OG. Mitte |
| Year of construction | 1955 |
| Objektzustand | Completely renovated |
| Quality of equipment/features | Superior |
| Window | Kunststoff (isolierverglast) |
| type of flooring | Vinyl |
| Heating type | Central heating (gas) |
| Zustand Badezimmer | refurbished |
| Elevator | Yes |
| Balcony | Yes |
| | |
| --- | --- |
| PropNo | Bre21_5 |
| Street | Brehmstraße |
| Postcode | 40239 |
| City | Düsseldorf |
| Vermietungsstatus | rented |
| | |
| --- | --- |
| PropNo | Bre21_5 |
| Street | Brehmstraße |
| Postcode | 40239 |
| City | Düsseldorf |
| Living area | 34 sqm |
| Floor | 1. OG. Mitte |
| Year of construction | 1955 |
| Objektzustand | Completely renovated |
| Quality of equipment/features | Superior |
| Window | Kunststoff (isolierverglast) |
| type of flooring | Vinyl |
| Heating type | Central heating (gas) |
| Zustand Badezimmer | refurbished |
| Elevator | Yes |
| Balcony | Yes |
| Furnished | Full |
| Kitchen | Fitted kitchen |
| | |
| --- | --- |
| PropNo | Bre21_5 |
| Street | Brehmstraße |
| Postcode | 40239 |
| City | Düsseldorf |
| Living area | 34 sqm |
| Year of construction | 1955 |
| Objektzustand | Completely renovated |
| Quality of equipment/features | Superior |
| Window | Kunststoff (isolierverglast) |
| Roof shape | Saddle roof |
| Facade | Putz |
| type of flooring | Vinyl |
| Heating type | Central heating (gas) |
| Zustand Badezimmer | refurbished |
| Elevator | Yes |
| Balcony | Yes |
| Abstellraum / Kellerraum | Yes |
| Furnished | Full |
| Kitchen | Fitted kitchen |
| | |
| --- | --- |
| PropNo | Bre21_5 |
| Street | Brehmstraße |
| Postcode | 40239 |
| City | Düsseldorf |
| Living area | 34 sqm |
| Year of construction | 1955 |
| Objektzustand | Completely renovated |
| Quality of equipment/features | Superior |
| Window | Kunststoff (isolierverglast) |
| Roof shape | Saddle roof |
| Facade | Putz |
| type of flooring | Vinyl |
| Heating type | Central heating (gas) |
| Zustand Badezimmer | refurbished |
| Balcony | Yes |
| Abstellraum / Kellerraum | Yes |
| Furnished | Full |
| Kitchen | Fitted kitchen |
| | |
| --- | --- |
| PropNo | Bre21_5 |
| Street | Brehmstraße |
| Postcode | 40239 |
| City | Düsseldorf |
| Total area | 34 sqm |
| Floor | 1. OG. Mitte |
| Year of construction | 1955 |
| Objektzustand | Completely renovated |
| Quality of equipment/features | Superior |
| Window | Kunststoff (isolierverglast) |
| type of flooring | Vinyl |
| Heating type | Central heating (gas) |
| Zustand Badezimmer | refurbished |
| Elevator | Yes |
| Balcony | Yes |
| Abstellraum / Kellerraum | Yes |
| Furnished | Full |
| Kitchen | Fitted kitchen |
| | |
| --- | --- |
| PropNo | Bre21_5 |
| Street | Brehmstraße |
| Postcode | 40239 |
| City | Düsseldorf |
| Type of property | Apartment |
| Type of commercialization | Rent |
| Total area | 34 sqm |
| Year of construction | 1955 |
| Objektzustand | Completely renovated |
| Quality of equipment/features | Superior |
| Window | Kunststoff (isolierverglast) |
| type of flooring | Vinyl |
| Heating type | Central heating (gas) |
| Zustand Badezimmer | refurbished |
| Furnished | Full |
| Kitchen | Fitted kitchen |
Möblierte Wohnung mit Balkon am Zoopark!
Property description
Möbliertes Wohnen wie man es sich wünscht!

Die Wohnung ist ruhig gelegen im 1. OG, abgewandt von der Brehmstraße zu den ruhigen Hinterhöfen hin und bequem mit dem Fahrstuhl oder über das Treppenhaus zu erreichen. Diele mit Zugang zu allen Räumen. Gut geschnittener Wohn- Schlafraum mit Zugang zum überdachten Balkon.

Die Küche ist komplett ausgestattet inklusive Backofen, Ceranfeld, Kühlschrank mit Gefrierfach und Waschmaschine.

Auf der anderen Straßenseite, direkt neben dem Eisstation, befindet sich ein Parkplatz, der einen Nachttarif von 1,00 Euro von 18:00 bis 9:00 Uhr anbietet!

Der angegebene Mietpreis bezieht sich auf die Belegung durch eine Person, eine zweite Person ist gegen einen Aufpreis von 50,00 Euro/Monat möglich.
Energy certificate
| | |
| --- | --- |
| Year of construction according to energy certificate | 1955 |
| Main energy source | Gas |
Equipment/Features
- 140m Bett mit Bettkasten
- Smart TV
- Waschmaschine
- Bügeleisen & Bügelbrett
- Bettwäsche, Handtücher
- Senseo Kaffeemachine, Wasserkocher
- Küche voll ausgestattet mit Geschirr, Kochutensilien usw.
Location
Düsseldorf-Düsseltal zählt zu den gehobenen Wohngegenden Düsseldorfs. Besonders die Gegend um den Zoopark ist begehrt und entsprechend hochpreisig.

In nächster Umgebung gibt es viele villenartige Gebäude, welche den gehobenen Wohncharakter des Viertels unterstreichen. Die beliebte Rethelstrasse ist in wenigen Gehminuten zu erreichen. Hier finden Sie alle Geschäfte des täglichen Bedarfs, kleine Boutiquen, Feinkostläden sowie Ärzte, Banken und Apotheken.

Düsseltal zeichnete sich zudem auch durch die unmittelbare Nähe zum Grafenberger Wald und Aaper Wald mit ihrem Naherholungsgebieten und auf der anderen Seite durch den schnellen Zugang zur Innenstadt aus.

Auch eine hervorragende Verkehrsanbindung sowohl an die öffentlichen Verkehrsmittel, das die Stadt umspannende Autobahnnetz, sowie eine schnelle Erreichbarkeit des Düsseldorfer Flughafens ist gegeben. Lage!
Miscellaneous
Contact inquiry
Similar Properties
*****Leerstehendes & sanieru ...
649.000 €
in 40591 Düsseldorf
*****Leerstehendes & sanieru ...
650.000 €
in 40591 Düsseldorf
*****Gemütliche 2-Zimmerwohn ...
239.000 €
in 40221 Düsseldorf