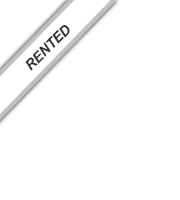 | | |
| --- | --- |
| Property ID | Kro131_8 |
| Street | Kronprinzenstraße |
| ZIP code | 40217 |
| Town | Düsseldorf |
| Living area | 50 m² |
| Vermietungsstatus | rented |
| Year of construction | 1957 |
| Objektzustand | First time use |
| Quality of equipment/features | Luxury |
| Balcony | Yes |
| NKM p.m. (SOLL) | 1.450 € |
| | |
| --- | --- |
| Property ID | Kro131_8 |
| Street | Kronprinzenstraße |
| ZIP code | 40217 |
| Town | Düsseldorf |
| Living area | 50 m² |
| Floor | 1 |
| Vermietungsstatus | rented |
| Number of rooms | 2 |
| available on (date) | 01.09.2021 |
| Year of construction | 1957 |
| Objektzustand | First time use |
| Quality of equipment/features | Luxury |
| Balcony | Yes |
| Furnished | Full |
| Kitchen | Built in kitchen |
| NKM p.m. (SOLL) | 1.450 € |
| NK | 100 € |
| HOA fee | 189,35 € |
| | |
| --- | --- |
| Property ID | Kro131_8 |
| Street | Kronprinzenstraße |
| ZIP code | 40217 |
| Town | Düsseldorf |
| Living area | 50 m² |
| Floor | 1 |
| Number of rooms | 2 |
| available on (date) | 01.09.2021 |
| Year of construction | 1957 |
| Objektzustand | First time use |
| Quality of equipment/features | Luxury |
| Balcony | Yes |
| Furnished | Full |
| Kitchen | Built in kitchen |
| HOA fee | 189,35 € |
| | |
| --- | --- |
| Property ID | Kro131_8 |
| Street | Kronprinzenstraße |
| ZIP code | 40217 |
| Town | Düsseldorf |
| Living area | 50 m² |
| available on (date) | 01.09.2021 |
| Floor | 1 |
| Number of rooms | 2 |
| Year of construction | 1957 |
| Objektzustand | First time use |
| Quality of equipment/features | Luxury |
| Window | Kunststoff (isolierverglast) |
| type of flooring | Hardwood floor |
| Heating | Central heating (gas) |
| Zustand Badezimmer | refurbished, modern |
| Balcony | Yes |
| Furnished | Full |
| Kitchen | Built in kitchen |
| Inclusive rent per | Month |
| Inclusive rent | 1.550 € |
| Deposit | 3.100 € |
| | |
| --- | --- |
| Property ID | Kro131_8 |
| Street | Kronprinzenstraße |
| ZIP code | 40217 |
| Town | Düsseldorf |
| available on (date) | 01.09.2021 |
| Living area | 50 m² |
| Floor | 1 |
| Year of construction | 1957 |
| Objektzustand | First time use |
| Quality of equipment/features | Luxury |
| Window | Kunststoff (isolierverglast) |
| type of flooring | Hardwood floor |
| Heating | Central heating (gas) |
| Zustand Badezimmer | refurbished, modern |
| Balcony | Yes |
| Furnished | Full |
| Kitchen | Built in kitchen |
| Inclusive rent per | Month |
| Inclusive rent | 1.550 € |
| Deposit | 3.100 € |
| | |
| --- | --- |
| Property ID | Kro131_8 |
| Street | Kronprinzenstraße |
| ZIP code | 40217 |
| Town | Düsseldorf |
| Total surface | 50 m² |
| Floor | 1 |
| available on (date) | 01.09.2021 |
| Year of construction | 1957 |
| Objektzustand | First time use |
| Quality of equipment/features | Luxury |
| Window | Kunststoff (isolierverglast) |
| type of flooring | Hardwood floor |
| Heating | Central heating (gas) |
| Zustand Badezimmer | refurbished, modern |
| Balcony | Yes |
| Gesamtmiete (IST) | 100 € |
| Deposit | 3.100 € |
| NK | 100 € |
| Heizkosten in NK | Nr |
| | |
| --- | --- |
| Property ID | Kro131_8 |
| Street | Kronprinzenstraße |
| ZIP code | 40217 |
| Town | Düsseldorf |
| Vermietungsstatus | rented |
| NKM p.m. (SOLL) | 1.450 € |
| NK | 100 € |
| | |
| --- | --- |
| Property ID | Kro131_8 |
| Street | Kronprinzenstraße |
| ZIP code | 40217 |
| Town | Düsseldorf |
| Living area | 50 m² |
| Floor | 1 |
| available on (date) | 01.09.2021 |
| Year of construction | 1957 |
| Objektzustand | First time use |
| Quality of equipment/features | Luxury |
| Window | Kunststoff (isolierverglast) |
| type of flooring | Hardwood floor |
| Heating | Central heating (gas) |
| Zustand Badezimmer | refurbished, modern |
| Balcony | Yes |
| Furnished | Full |
| Kitchen | Built in kitchen |
| Gesamtmiete (IST) | 100 € |
| Deposit | 3.100 € |
| NK | 100 € |
| Heizkosten in NK | Nr |
| | |
| --- | --- |
| Property ID | Kro131_8 |
| Street | Kronprinzenstraße |
| ZIP code | 40217 |
| Town | Düsseldorf |
| Living area | 50 m² |
| available on (date) | 01.09.2021 |
| Year of construction | 1957 |
| Objektzustand | First time use |
| Quality of equipment/features | Luxury |
| Window | Kunststoff (isolierverglast) |
| type of flooring | Hardwood floor |
| Heating | Central heating (gas) |
| Zustand Badezimmer | refurbished, modern |
| Balcony | Yes |
| Furnished | Full |
| Kitchen | Built in kitchen |
| Gesamtmiete (IST) | 100 € |
| Deposit | 3.100 € |
| NK | 100 € |
| Heizkosten in NK | Nr |
| | |
| --- | --- |
| Property ID | Kro131_8 |
| Street | Kronprinzenstraße |
| ZIP code | 40217 |
| Town | Düsseldorf |
| Living area | 50 m² |
| available on (date) | 01.09.2021 |
| Year of construction | 1957 |
| Objektzustand | First time use |
| Quality of equipment/features | Luxury |
| Window | Kunststoff (isolierverglast) |
| type of flooring | Hardwood floor |
| Heating | Central heating (gas) |
| Zustand Badezimmer | refurbished, modern |
| Balcony | Yes |
| Furnished | Full |
| Kitchen | Built in kitchen |
| NK | 100 € |
| | |
| --- | --- |
| Property ID | Kro131_8 |
| Street | Kronprinzenstraße |
| ZIP code | 40217 |
| Town | Düsseldorf |
| Total surface | 50 m² |
| Floor | 1 |
| available on (date) | 01.09.2021 |
| Year of construction | 1957 |
| Objektzustand | First time use |
| Quality of equipment/features | Luxury |
| Window | Kunststoff (isolierverglast) |
| type of flooring | Hardwood floor |
| Heating | Central heating (gas) |
| Zustand Badezimmer | refurbished, modern |
| Balcony | Yes |
| Furnished | Full |
| Kitchen | Built in kitchen |
| NKM p.m. (SOLL) | 1.450 € |
| NK | 100 € |
| Heizkosten in NK | Nr |
| | |
| --- | --- |
| Property ID | Kro131_8 |
| Street | Kronprinzenstraße |
| ZIP code | 40217 |
| Town | Düsseldorf |
| Property class | Apartments |
| Marketing method | Rent |
| Total surface | 50 m² |
| available on (date) | 01.09.2021 |
| Year of construction | 1957 |
| Objektzustand | First time use |
| Quality of equipment/features | Luxury |
| Window | Kunststoff (isolierverglast) |
| type of flooring | Hardwood floor |
| Heating | Central heating (gas) |
| Zustand Badezimmer | refurbished, modern |
| Furnished | Full |
| Kitchen | Built in kitchen |
*****UNTERBILK! TRAUMHAFT SCHÖN SANIERTE & VOLL MÖBLIERTE 2 ZIMMER WOHNUNG MITTEN IN UNTERBILK*****
Property description
Die hier angebotene zwei Zimmer Wohlfühlwohnung befindet sich in einem sehr gepflegten Mehrfamilienhaus.

Vor kurzem wurde die Wohnung komplett saniert inkl. neue Elektroinstallation, neue Fenster, neue Heizkörper, etc..

Von der Diele aus sind alle Räumlichkeiten zu erreichen. Linkseitig befinden sich das Bad sowie das Schlafzimmer. Auf der rechten Seite befinden sich die geräumige Wohnküche mit Ausgang zum Balkon. Der stilvolle Wohnbereich mit Sofa, Tisch und Stühlen verfügt über ein modernes wohlfühl Design.

Die ausgewogene Mischung aus klassischer Aufteilung und modernem Design beschreibt am besten was Sie erwartet, wenn Sie die Wohnung betreten.

Das neue Tageslichtbad ist hell und geräumig. Das Schlafzimmer bietet aufgrund seiner Größe zusätzlich noch viel Stauraum an. Alle Räume sind sehr geschmackvoll ausgestattet und man fühlt sich sofort beim Betreten der Wohnung wohl!
Energy Performance Certificate (for Buildings)
| | |
| --- | --- |
| Energy Performance Certificate (for Buildings) | according to consumption |
| Energy pass valid until | 09.04.2029 |
| Final consumption of energy | 120,1 kWh/(m²*a) |
| Year of construction according energy pass | 1995 |
| Main fuel type | Gas |
Equipment/Features
Hier einige Ausstattungsdetails:
neue Türen und Beschläge, neue Fenster, Einbauküche mit Backofen (Bauknecht) sowie 4er Ceranherd, Mikrowelle, Geschirrspüler, Designersofa, 2 Flatscreen TV`s, Badezimmer mit Dusche sowie grossem Spiegel und Handtuchheizkörper, Boxspringbett 180 cm x 200 cm, Kleiderschrank, Kommode, Schreibtisch, Glattputzwände, Parkettboden, u.v.a.!
Location
Die Wohnung befindet sich am ruhigen Ende der Kronprinzenstrasse mitten im Herzen von Unterbilk.

Alle Geschäfte des täglichen Bedarfs, kleine Boutiquen, Szenelokale und Spitzengastronomien sind hier zu finden.
Wem das nicht ausreicht, der ist innerhalb von wenigen Gehminuten mitten im Düsseldorfer Medienhafen! Hier befindet sich eine noch größere Auswahl an Restaurants zum Teil sogar aus der Düsseldorfer Spitzengastronomie, Diskotheken, den Yachthafen und Highclass Hotels.

Trendige Lokale und Bars, liebevolle Cafés sowie ausgefallene Boutiquen befinden sich in unmittelbarer Nähe.
Die Lorettostrasse mit den renovierten Häusern im Stil der Gründerzeit befindet sich direkt um die Ecke und zählt zu einer der schönsten Einkaufsstrassen in Düsseldorf.
In der Umgebung rund um die Bilker Kirche befinden sich zusätzlich noch eine große Anzahl an weiteren Geschäften und ist zum Greifen nahe.

Es besteht eine sehr gute Anbindung zur Alt- und Innenstadt die mit der Straßenbahn sowie die Autobahnen A46 und A57 sind wenigen Minuten erreichbar sind.

Der nah gelegene Rhein, der Landtag mit seinen Grünflächen und die Rheinuferpromenade runden diese außergewöhnliche Lage ab.

Mitten im Leben - Mitten in Unterbilk.
Other
Contact enquiry
Similar Properties
***** 7 APARTMENTS AUF EINEN ...
939.000 €
in 40237 Düsseldorf
*** Schloßallee adé ! Top-Ka ...
119.000 €
in 40237 Düsseldorf
Möbliertes Wohnen mitten im ...
990 €
Winkelsfelder Straße 23 in 40477 Düsseldorf