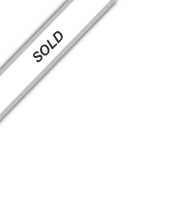 | | |
| --- | --- |
| PropNo | 609 |
| Postcode | 40237 |
| City | Düsseldorf / Flingern Nord |
| Living area | 31 sqm |
| Vermietungsstatus | rented |
| Year of construction | 1960 |
| Quality of equipment/features | Superior |
| Balcony | Yes |
| | |
| --- | --- |
| PropNo | 609 |
| Postcode | 40237 |
| City | Düsseldorf / Flingern Nord |
| Living area | 31 sqm |
| Floor | 5. OG |
| Vermietungsstatus | rented |
| Number of rooms | 1 |
| available from (date) | 10.12.2023 |
| Year of construction | 1960 |
| Quality of equipment/features | Superior |
| Balcony | Yes |
| Furnished | Full |
| Kitchen | Fitted kitchen |
| | |
| --- | --- |
| PropNo | 609 |
| Postcode | 40237 |
| City | Düsseldorf / Flingern Nord |
| Living area | 31 sqm |
| Floor | 5. OG |
| Number of rooms | 1 |
| available from (date) | 10.12.2023 |
| Year of construction | 1960 |
| Quality of equipment/features | Superior |
| Balcony | Yes |
| Furnished | Full |
| Kitchen | Fitted kitchen |
| | |
| --- | --- |
| PropNo | 609 |
| Postcode | 40237 |
| City | Düsseldorf / Flingern Nord |
| Living area | 31 sqm |
| available from (date) | 10.12.2023 |
| Floor | 5. OG |
| Number of rooms | 1 |
| Year of construction | 1960 |
| Quality of equipment/features | Superior |
| Window | Kunststoff (isolierverglast) |
| type of flooring | Parquet |
| Heating type | Central heating (oil) |
| Zustand Badezimmer | modern |
| Balcony | Yes |
| Furnished | Full |
| Kitchen | Fitted kitchen |
| | |
| --- | --- |
| PropNo | 609 |
| Postcode | 40237 |
| City | Düsseldorf / Flingern Nord |
| available from (date) | 10.12.2023 |
| Living area | 31 sqm |
| Floor | 5. OG |
| Year of construction | 1960 |
| Quality of equipment/features | Superior |
| Window | Kunststoff (isolierverglast) |
| type of flooring | Parquet |
| Heating type | Central heating (oil) |
| Zustand Badezimmer | modern |
| Balcony | Yes |
| Furnished | Full |
| Kitchen | Fitted kitchen |
| | |
| --- | --- |
| PropNo | 609 |
| Postcode | 40237 |
| City | Düsseldorf / Flingern Nord |
| Total area | 31 sqm |
| Floor | 5. OG |
| available from (date) | 10.12.2023 |
| Year of construction | 1960 |
| Quality of equipment/features | Superior |
| Window | Kunststoff (isolierverglast) |
| type of flooring | Parquet |
| Heating type | Central heating (oil) |
| Zustand Badezimmer | modern |
| Balcony | Yes |
| | |
| --- | --- |
| PropNo | 609 |
| Postcode | 40237 |
| City | Düsseldorf / Flingern Nord |
| Vermietungsstatus | rented |
| | |
| --- | --- |
| PropNo | 609 |
| Postcode | 40237 |
| City | Düsseldorf / Flingern Nord |
| Living area | 31 sqm |
| Floor | 5. OG |
| available from (date) | 10.12.2023 |
| Year of construction | 1960 |
| Quality of equipment/features | Superior |
| Window | Kunststoff (isolierverglast) |
| type of flooring | Parquet |
| Heating type | Central heating (oil) |
| Zustand Badezimmer | modern |
| Balcony | Yes |
| Furnished | Full |
| Kitchen | Fitted kitchen |
| | |
| --- | --- |
| PropNo | 609 |
| Postcode | 40237 |
| City | Düsseldorf / Flingern Nord |
| Living area | 31 sqm |
| available from (date) | 10.12.2023 |
| Year of construction | 1960 |
| Quality of equipment/features | Superior |
| Window | Kunststoff (isolierverglast) |
| type of flooring | Parquet |
| Heating type | Central heating (oil) |
| Zustand Badezimmer | modern |
| Balcony | Yes |
| Furnished | Full |
| Kitchen | Fitted kitchen |
| | |
| --- | --- |
| PropNo | 609 |
| Postcode | 40237 |
| City | Düsseldorf / Flingern Nord |
| Living area | 31 sqm |
| available from (date) | 10.12.2023 |
| Year of construction | 1960 |
| Quality of equipment/features | Superior |
| Window | Kunststoff (isolierverglast) |
| type of flooring | Parquet |
| Heating type | Central heating (oil) |
| Zustand Badezimmer | modern |
| Balcony | Yes |
| Furnished | Full |
| Kitchen | Fitted kitchen |
| | |
| --- | --- |
| PropNo | 609 |
| Postcode | 40237 |
| City | Düsseldorf / Flingern Nord |
| Total area | 31 sqm |
| Floor | 5. OG |
| available from (date) | 10.12.2023 |
| Year of construction | 1960 |
| Quality of equipment/features | Superior |
| Window | Kunststoff (isolierverglast) |
| type of flooring | Parquet |
| Heating type | Central heating (oil) |
| Zustand Badezimmer | modern |
| Balcony | Yes |
| Furnished | Full |
| Kitchen | Fitted kitchen |
| | |
| --- | --- |
| PropNo | 609 |
| Postcode | 40237 |
| City | Düsseldorf / Flingern Nord |
| Type of property | Apartment |
| Type of commercialization | Purchase |
| Total area | 31 sqm |
| available from (date) | 10.12.2023 |
| Year of construction | 1960 |
| Quality of equipment/features | Superior |
| Window | Kunststoff (isolierverglast) |
| type of flooring | Parquet |
| Heating type | Central heating (oil) |
| Zustand Badezimmer | modern |
| Furnished | Full |
| Kitchen | Fitted kitchen |
*****MODERN & SCHÖN IN TOP-LAGE MIT GROßEM SÜD-BALKON!*****
Property description
Auf 28m² finden Sie alles was Sie zum gemütlichen & modernen Wohnen benötigen. Besonders zu erwähnen ist der nach hinten hinaus gelegene große Südbalkon! Dieser lädt zum gemütlichen Verweilen ein. Durch die intelligente Gestaltung des Apartments wird hier jeder Quadratmeter effizient genutzt.
Das Apartment verfügt je über einen Flatscreen-TV im Wohnraum sowie im angrenzendem Schlafraum direkt vor dem Bett.

Die Küchenzeile verfügt über eine Spülmaschine, Backofen, Cerankochfeld, integrierte Kühlgefrierkombi, Mikrowelle, Kaffeemaschine, Wasserkocher, Toaster, Teller, Töpfe, Besteck, Gläser usw..

Rund um ein Apartment zum Wohlfühlen!

Die Ausstattung wie folgt im Überblick:

-WLAN
-Smart-TV
-Duschbad
-Bügeleisen und Bügelbrett
-Handtücher und Bettwäsche
-Kochutensilien, Teller, Tassen usw.
-Kaffeemaschine
-Waschmaschine
-Arbeitsplatz

Die Einrichtung inkl. Küche wird mit 20.000 Euro separat kalkuliert.

Die Wohnung ist momentan für 990 € pauschal vermietet.
Das monatliche Hausgeld inkl. Heizkosten beträgt 219 €.
Energy certificate
| | |
| --- | --- |
| Energy certificate | Energy consumption data |
| Energy pass valid until | 06.10.2024 |
| Energy consumption | 200,7 kWh/(m²*a) |
| Year of construction according to energy certificate | 1960 |
| Main energy source | Oil |
Equipment/Features
Location
Die Wohnung befindet sich in der Nähe vom Grafenberger Wald und dem Ostpark. Ebenso ist der Zoopark oder Flingern-Nord fußläufig zu erreichen.

Einkaufsmöglichkeiten und Restaurants ebenso. Die öffentliche Verkehrsverbindungen zur Innenstadt ist sehr gut!

Die weltberühmte Königsallee und die nicht minder bekannte Altstadt sind perfekt angebunden, hier kann man nach Herzenslust shoppen und die Nacht zum Tag machen.
Miscellaneous
SPAM-HINWEIS:

Bitte prüfen Sie nachdem Sie nicht innerhalb von 48 Stunden ein Expose bzw. eine Email von uns erhalten haben Ihren Email SPAM Ordner. HINWEIS:

Bitte beachten Sie, dass wir nur Anfragen mit vollständigen Kontaktdaten bearbeiten.

Grundvoraussetzung sind die Angabe von Vor- und Nachname, Firmenbezeichnung (sofern zutreffend), der postalischen Anschrift, einer gültigen Emailadresse sowie einer Telefonnummer unter der Sie ganztätig zu erreichen sind.

Anfragen mit unvollständigen Kontaktdaten werden von uns nicht beantwortet bzw. weiter bearbeitet!PROVISIONSHINWEIS: Der Immobilienmakler hat einen provisionspflichtigen Maklervertrag mit dem Verkäufer in gleicher Höhe geschlossen!Als Spezialist für den Verkauf von Mehrfamilienhäusern, Eigentumswohnungen und Kapitalanlagen stehen wir Ihnen gerne beim Thema "rund um die Immobilie" mit Rat und Tat zur Seite und zwar nicht nur bezogen auf die von uns angebotenen Immobilien. Weitere Informationen finden Sie auf unserer Homepage www.ventos-immobilien.de

Sie möchten Ihre Immobilie vermieten oder verkaufen? Dann nutzen Sie unser KnowHow zu Ihrem Vorteil! Wir vermieten / verkaufen Ihr Objekt sicher, kompetent und zum marktgerechten Preis.

Diese Beschreibung wurde mit größter Sorgfalt nach Informationen des Eigentümers zusammengestellt. Eine Gewähr für die Richtigkeit der Angaben kann jedoch nicht übernommen werden. Irrtum und Zwischenverkauf vorbehalten.
Contact inquiry
Similar Properties
*****HOCHWERTIG MÖBLIERTES A ...
1.400 €
Hoffeldstraße 96 in 40235 Düsseldorf / Flingern Nord