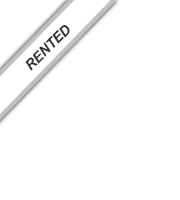 | | |
| --- | --- |
| PropNo | Glo11_7 |
| Street | Glockenstraße |
| ZIP code | 40476 |
| Town | Düsseldorf |
| Living area | 33 m² |
| Vermietungsstatus | rented |
| Year of construction | 1964 |
| Objektzustand | Completely renovated |
| Quality of equipment/features | Superior |
| Lift | Yes |
| Balcony | Yes |
| | |
| --- | --- |
| PropNo | Glo11_7 |
| Street | Glockenstraße |
| ZIP code | 40476 |
| Town | Düsseldorf |
| Living area | 33 m² |
| Floor | EG rechts |
| Vermietungsstatus | rented |
| Number of rooms | 1 |
| Available from (date) | 04.06.2022 |
| Year of construction | 1964 |
| Objektzustand | Completely renovated |
| Quality of equipment/features | Superior |
| Lift | Yes |
| Balcony | Yes |
| Furnished | Full |
| Kitchen | Built in kitchen |
| | |
| --- | --- |
| PropNo | Glo11_7 |
| Street | Glockenstraße |
| ZIP code | 40476 |
| Town | Düsseldorf |
| Living area | 33 m² |
| Floor | EG rechts |
| Number of rooms | 1 |
| Available from (date) | 04.06.2022 |
| Year of construction | 1964 |
| Objektzustand | Completely renovated |
| Quality of equipment/features | Superior |
| Lift | Yes |
| Balcony | Yes |
| Furnished | Full |
| Kitchen | Built in kitchen |
| | |
| --- | --- |
| PropNo | Glo11_7 |
| Street | Glockenstraße |
| ZIP code | 40476 |
| Town | Düsseldorf |
| Living area | 33 m² |
| Available from (date) | 04.06.2022 |
| Floor | EG rechts |
| Number of rooms | 1 |
| Year of construction | 1964 |
| Objektzustand | Completely renovated |
| Quality of equipment/features | Superior |
| Window | Kunststoff (isolierverglast) |
| type of flooring | Hardwood floor |
| Heating | Central heating (gas) |
| Zustand Badezimmer | refurbished |
| Lift | Yes |
| Balcony | Yes |
| Furnished | Full |
| Kitchen | Built in kitchen |
| Inclusive rent per | Month |
| Inclusive rent | 1.100 € |
| Deposit | 2.200 € |
| | |
| --- | --- |
| PropNo | Glo11_7 |
| Street | Glockenstraße |
| ZIP code | 40476 |
| Town | Düsseldorf |
| Available from (date) | 04.06.2022 |
| Living area | 33 m² |
| Floor | EG rechts |
| Year of construction | 1964 |
| Objektzustand | Completely renovated |
| Quality of equipment/features | Superior |
| Window | Kunststoff (isolierverglast) |
| type of flooring | Hardwood floor |
| Heating | Central heating (gas) |
| Zustand Badezimmer | refurbished |
| Lift | Yes |
| Balcony | Yes |
| Furnished | Full |
| Kitchen | Built in kitchen |
| Inclusive rent per | Month |
| Inclusive rent | 1.100 € |
| Deposit | 2.200 € |
| | |
| --- | --- |
| PropNo | Glo11_7 |
| Street | Glockenstraße |
| ZIP code | 40476 |
| Town | Düsseldorf |
| Total surface | 33 m² |
| Floor | EG rechts |
| Available from (date) | 04.06.2022 |
| Year of construction | 1964 |
| Objektzustand | Completely renovated |
| Quality of equipment/features | Superior |
| Window | Kunststoff (isolierverglast) |
| type of flooring | Hardwood floor |
| Heating | Central heating (gas) |
| Zustand Badezimmer | refurbished |
| Lift | Yes |
| Balcony | Yes |
| Deposit | 2.200 € |
| | |
| --- | --- |
| PropNo | Glo11_7 |
| Street | Glockenstraße |
| ZIP code | 40476 |
| Town | Düsseldorf |
| Vermietungsstatus | rented |
| | |
| --- | --- |
| PropNo | Glo11_7 |
| Street | Glockenstraße |
| ZIP code | 40476 |
| Town | Düsseldorf |
| Living area | 33 m² |
| Floor | EG rechts |
| Available from (date) | 04.06.2022 |
| Year of construction | 1964 |
| Objektzustand | Completely renovated |
| Quality of equipment/features | Superior |
| Window | Kunststoff (isolierverglast) |
| type of flooring | Hardwood floor |
| Heating | Central heating (gas) |
| Zustand Badezimmer | refurbished |
| Lift | Yes |
| Balcony | Yes |
| Furnished | Full |
| Kitchen | Built in kitchen |
| Deposit | 2.200 € |
| | |
| --- | --- |
| PropNo | Glo11_7 |
| Street | Glockenstraße |
| ZIP code | 40476 |
| Town | Düsseldorf |
| Living area | 33 m² |
| Available from (date) | 04.06.2022 |
| Year of construction | 1964 |
| Objektzustand | Completely renovated |
| Quality of equipment/features | Superior |
| Window | Kunststoff (isolierverglast) |
| Roof type | Saddle roof |
| Facade | Klinker |
| type of flooring | Hardwood floor |
| Heating | Central heating (gas) |
| Zustand Badezimmer | refurbished |
| Lift | Yes |
| Balcony | Yes |
| Furnished | Full |
| Kitchen | Built in kitchen |
| Deposit | 2.200 € |
| | |
| --- | --- |
| PropNo | Glo11_7 |
| Street | Glockenstraße |
| ZIP code | 40476 |
| Town | Düsseldorf |
| Living area | 33 m² |
| Available from (date) | 04.06.2022 |
| Year of construction | 1964 |
| Objektzustand | Completely renovated |
| Quality of equipment/features | Superior |
| Window | Kunststoff (isolierverglast) |
| Roof type | Saddle roof |
| Facade | Klinker |
| type of flooring | Hardwood floor |
| Heating | Central heating (gas) |
| Zustand Badezimmer | refurbished |
| Balcony | Yes |
| Furnished | Full |
| Kitchen | Built in kitchen |
| | |
| --- | --- |
| PropNo | Glo11_7 |
| Street | Glockenstraße |
| ZIP code | 40476 |
| Town | Düsseldorf |
| Total surface | 33 m² |
| Floor | EG rechts |
| Available from (date) | 04.06.2022 |
| Year of construction | 1964 |
| Objektzustand | Completely renovated |
| Quality of equipment/features | Superior |
| Window | Kunststoff (isolierverglast) |
| type of flooring | Hardwood floor |
| Heating | Central heating (gas) |
| Zustand Badezimmer | refurbished |
| Lift | Yes |
| Balcony | Yes |
| Furnished | Full |
| Kitchen | Built in kitchen |
| | |
| --- | --- |
| PropNo | Glo11_7 |
| Street | Glockenstraße |
| ZIP code | 40476 |
| Town | Düsseldorf |
| Property class | Apartment |
| Type of commercialization | Rent |
| Total surface | 33 m² |
| Available from (date) | 04.06.2022 |
| Year of construction | 1964 |
| Objektzustand | Completely renovated |
| Quality of equipment/features | Superior |
| Window | Kunststoff (isolierverglast) |
| type of flooring | Hardwood floor |
| Heating | Central heating (gas) |
| Zustand Badezimmer | refurbished |
| Furnished | Full |
| Kitchen | Built in kitchen |
stylisches Designerapartment in Derendorf
Property description
Diese Wohlfühlwohnung wurde im Jahr 2021 umfassend saniert und liebevoll möbliert.

Alle Räume sind vollausgestattet und bieten alles für den alltäglichen Gebrauch.

Die separierte Küche verfügt über Kochutensilien, Backofen, Ceranfeld, Wasserkocher, Dunstabzugshaube, einer Kaffeemaschine usw.

Der großzügige und Lichtdurchflutete Wohn-/Schlafbereich mit einer Deckenhöhe von 2,70 Meter, ist mit einem gemütlichen Bett, einer Sitzgelegenheit und einem Smart-TV ausgestattet. Der Balkon mit perfekter Südausrichtung ruhig nach hinten hinaus gelegen, lädt zum verweilen ein.

Über die Diele gelangt man ebenfalls in ein modern ausgestattetes Badezimmer.

Moderne Wohnaccessoires verleihen jedem Zimmer einen besonderen Wohlfühlcharakter.
Energy pass (for Buildings)
| | |
| --- | --- |
| Energy pass (for Buildings) | according to consumption |
| Energy pass valid until | 08.04.2021 |
| Final consumption of energy | 225 kWh/(m²*a) |
| Main fuel type | Gas |
Equipment/Features
- hochwertiger Laminat in Echtholzoptik
- 2,70 Meter Raumhöhe
- 1,60 Meter breites Doppelbett
- W-LAN
- Tisch-/ und Sitzgelegenheit für 2 Personen
- 3 Sitzer Designersofa
- LED-Flatscreen TV (SmartTv)
- DESIGNER Bad mit großem Spiegel, Waschmaschine, WC & Waschbecken
- 1,5 Meter großer Kleiderschrank, Spiegel & Garderobe im Flur
- Küchenzeile mit integrierter Kühlgefrierkombi, Mikrowelle, Oberschränke, Kaffeemaschine, Wasserkocher, Toaster, Teller, Töpfe, Besteck, Gläser usw.
Location
DERENDORF: Früher stark von der Industrie geprägt (Schlösser-Brauerei, Rheinmetall etc.) wird dieser Stadtteil aufgrund der guten Infrastruktur und der Nähe zum Zentrum als Wohnstandort immer beliebter.

Der Stadtteil Derendorf grenzt im Süden an den Stadtteil Pempelfort, im Westen an Golzheim, im Norden an Unterrath und im Osten an die Stadtteile Düsseltal / Mörsenbroich.

Im Norden des Stadtteils befinden sich darüber hinaus der städtische Großmarkt, auf dessen Gelände einmal im Monat der Radschläger-Trödelmarkt veranstaltet wird, sowie Teile des Nordfriedhofs.

Eine interessante und junge Kneipenlandschaft sowie gute Einkaufsmöglichkeiten gehören zu den Vorzügen des Stadtteils.
Other
Contact inquiry
Similar Properties
***** CHARMANTES APARTMENT M ...
1.500 €
Lindemannstraße 35 in 40237 Düsseldorf
*****TOP SANIERTE & MÖBLIERT ...
298.000 €
in 40549 Düsseldorf
*****RENOVIERUNGSBEDÜRFTIGE ...
435.000 €
Mecumstraße 31 in 40225 Düsseldorf