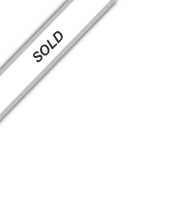 | | |
| --- | --- |
| PropNo | 588 |
| Postcode | 40724 |
| City | Hilden |
| Living area | 146 sqm |
| Vermietungsstatus | rented |
| Year of construction | 2005 |
| Objektzustand | Neat |
| Quality of equipment/features | Superior |
| Parking spaces | 2 Underground parking spaces à 17.500 € (Purchase) |
| Elevator | Yes |
| Balcony | Yes |
| | |
| --- | --- |
| PropNo | 588 |
| Postcode | 40724 |
| City | Hilden |
| Living area | 146 sqm |
| Floor | 2.OG links |
| Vermietungsstatus | rented |
| Number of rooms | 4 |
| Year of construction | 2005 |
| Objektzustand | Neat |
| Quality of equipment/features | Superior |
| Parking spaces | 2 Underground parking spaces à 17.500 € (Purchase) |
| Elevator | Yes |
| Balcony | Yes |
| Furnished | Part |
| Kitchen | Fitted kitchen |
| | |
| --- | --- |
| PropNo | 588 |
| Postcode | 40724 |
| City | Hilden |
| Living area | 146 sqm |
| Floor | 2.OG links |
| Number of rooms | 4 |
| Year of construction | 2005 |
| Objektzustand | Neat |
| Quality of equipment/features | Superior |
| Parking spaces | 2 Underground parking spaces à 17.500 € (Purchase) |
| Elevator | Yes |
| Balcony | Yes |
| Furnished | Part |
| Kitchen | Fitted kitchen |
| | |
| --- | --- |
| PropNo | 588 |
| Postcode | 40724 |
| City | Hilden |
| Living area | 146 sqm |
| Floor | 2.OG links |
| Number of rooms | 4 |
| Year of construction | 2005 |
| Objektzustand | Neat |
| Quality of equipment/features | Superior |
| Window | Kunststoff (isolierverglast) |
| type of flooring | Terracotta |
| Heating type | Underfloor heating |
| Zustand Badezimmer | zeitgemäß |
| Elevator | Yes |
| Balcony | Yes |
| Furnished | Part |
| Kitchen | Fitted kitchen |
| Parking spaces | 2 Underground parking spaces à 17.500 € (Purchase) |
| | |
| --- | --- |
| PropNo | 588 |
| Postcode | 40724 |
| City | Hilden |
| Living area | 146 sqm |
| Floor | 2.OG links |
| Year of construction | 2005 |
| Objektzustand | Neat |
| Quality of equipment/features | Superior |
| Window | Kunststoff (isolierverglast) |
| type of flooring | Terracotta |
| Heating type | Underfloor heating |
| Zustand Badezimmer | zeitgemäß |
| Elevator | Yes |
| Balcony | Yes |
| Furnished | Part |
| Kitchen | Fitted kitchen |
| Parking spaces | 2 Underground parking spaces à 17.500 € (Purchase) |
| | |
| --- | --- |
| PropNo | 588 |
| Postcode | 40724 |
| City | Hilden |
| Total area | 146 sqm |
| Floor | 2.OG links |
| Year of construction | 2005 |
| Objektzustand | Neat |
| Quality of equipment/features | Superior |
| Window | Kunststoff (isolierverglast) |
| type of flooring | Terracotta |
| Heating type | Underfloor heating |
| Zustand Badezimmer | zeitgemäß |
| Elevator | Yes |
| Balcony | Yes |
| Parking spaces | 2 Underground parking spaces à 17.500 € (Purchase) |
| | |
| --- | --- |
| PropNo | 588 |
| Postcode | 40724 |
| City | Hilden |
| Vermietungsstatus | rented |
| | |
| --- | --- |
| PropNo | 588 |
| Postcode | 40724 |
| City | Hilden |
| Living area | 146 sqm |
| Floor | 2.OG links |
| Year of construction | 2005 |
| Objektzustand | Neat |
| Quality of equipment/features | Superior |
| Window | Kunststoff (isolierverglast) |
| type of flooring | Terracotta |
| Heating type | Underfloor heating |
| Zustand Badezimmer | zeitgemäß |
| Parking spaces | 2 Underground parking spaces à 17.500 € (Purchase) |
| Elevator | Yes |
| Balcony | Yes |
| Furnished | Part |
| Kitchen | Fitted kitchen |
| | |
| --- | --- |
| PropNo | 588 |
| Postcode | 40724 |
| City | Hilden |
| Living area | 146 sqm |
| Year of construction | 2005 |
| Objektzustand | Neat |
| Quality of equipment/features | Superior |
| Window | Kunststoff (isolierverglast) |
| type of flooring | Terracotta |
| Heating type | Underfloor heating |
| Zustand Badezimmer | zeitgemäß |
| Parking spaces | 2 Underground parking spaces à 17.500 € (Purchase) |
| Elevator | Yes |
| Balcony | Yes |
| Abstellraum / Kellerraum | Yes |
| Furnished | Part |
| Kitchen | Fitted kitchen |
| | |
| --- | --- |
| PropNo | 588 |
| Postcode | 40724 |
| City | Hilden |
| Living area | 146 sqm |
| Year of construction | 2005 |
| Objektzustand | Neat |
| Quality of equipment/features | Superior |
| Window | Kunststoff (isolierverglast) |
| type of flooring | Terracotta |
| Heating type | Underfloor heating |
| Zustand Badezimmer | zeitgemäß |
| Parking spaces | 2 Underground parking spaces à 17.500 € (Purchase) |
| Balcony | Yes |
| Abstellraum / Kellerraum | Yes |
| Furnished | Part |
| Kitchen | Fitted kitchen |
| | |
| --- | --- |
| PropNo | 588 |
| Postcode | 40724 |
| City | Hilden |
| Total area | 146 sqm |
| Floor | 2.OG links |
| Year of construction | 2005 |
| Objektzustand | Neat |
| Quality of equipment/features | Superior |
| Window | Kunststoff (isolierverglast) |
| type of flooring | Terracotta |
| Heating type | Underfloor heating |
| Zustand Badezimmer | zeitgemäß |
| Parking spaces | 2 Underground parking spaces à 17.500 € (Purchase) |
| Elevator | Yes |
| Balcony | Yes |
| Abstellraum / Kellerraum | Yes |
| Furnished | Part |
| Kitchen | Fitted kitchen |
| | |
| --- | --- |
| PropNo | 588 |
| Postcode | 40724 |
| City | Hilden |
| Type of property | Apartment |
| Type of commercialization | Purchase |
| Total area | 146 sqm |
| Year of construction | 2005 |
| Objektzustand | Neat |
| Quality of equipment/features | Superior |
| Window | Kunststoff (isolierverglast) |
| type of flooring | Terracotta |
| Heating type | Underfloor heating |
| Zustand Badezimmer | zeitgemäß |
| Furnished | Part |
| Kitchen | Fitted kitchen |
*** Traumwohnung gesucht? Gefunden! 146qm mit Sonnenbalkon und Tiefgarage ***
Property description
Repräsentative und barrierefreie 146 m2 Eigentumswohnung mit Terrasse und Tiefgarage :
Es handelt es sich hier um eine wahre Rarität am heutigen Wohnungsmarkt. Besonders hervorzuheben ist der gelungene Grundriss der Wohnung.

Nachdem Sie die Wohnung über das gepflegte Treppenhaus oder den modernen Aufzug erreicht haben, werden Sie umgehend von der einladenden Diele der Wohnung in Empfang genommen.
Von der Diele aus gelangen Sie in alle 3 Schlafzimmer der Wohnung, das Gäste-Badezimmer, die Küche sowie das grosse Wohnzimmer mit Kamin.

Das größte Schlafzimmer ist mit einem Bad en Suite ausgestattet, welches über eine Dusche und Badewanne verfügt. Hier bietet
sich an, das Schlafzimmer als Elternschlafzimmer zu nutzen. Die anderen beiden Schlafzimmer bieten sich ideal als Kinderzimmer oder Büro an.
Die Küche ist mit einer hochwertigen Einbauküche versehen und bietet einen direkten Durchgang zum Wohnzimmer.

Das Wohnzimmer ist ein Blickfang: es glänzt durch seine ca. 52 m2, die sich in einen Essbereich und Wohnbereich unterteilen lassen. Zudem befindet sich an das Wohnzimmer angrenzend der Balkon, der eine Fläche von ca. 23 m2 hat und über 3 elektr. Markisen verfügt. Hier lassen sich hervorragend Sonnenuntergänge genießen.

Aktuell ist die Wohnung vermietet. Die Jahresnettomiete beträgt: 18 480€. Hier besteht die Möglichkeit, die Miete noch anzuheben. Zu der Wohnung gehören zwei Tiefgaragen-Stellplätze, die für je 17.500€ zu erwerben sind.

Fazit:
Bei der Wohnung handelt sich um etwas ganz Besonderes. Überzeugen Sie sich selbst bei einer Besichtigung vor Ort.
Energy certificate
| | |
| --- | --- |
| Energy certificate | Energy consumption data |
| Energy pass valid until | 23.05.2028 |
| Energy consumption | 71,8 kWh/(m²*a) |
| Year of construction according to energy certificate | 2005 |
| Main energy source | Gas |
Equipment/Features
Location
Die Stadt Hilden hat sich in den letzten Jahren stark zur wirtschaftlich eigenständigen und vor allem erfolgreichen Stadt entwickelt und ist ideal für jung und alt.

Die attraktive Wohnung befindet sich in einem 2005 errichteten Haus, welches durch seine luxuriöse Aufmachung jedes Eigentümerherz höher schlagen lässt.

Besonders hervorzuheben ist die idyllische Stadtrandlage. Sie erreichen die Innenstadt in nur 7-Gehminuten. Die Innenstadt bietet Ihnen alle Einkaufsmöglichkeiten, die man sich wünschen kann.

Dazu gesellen sich noch die besten Anbindungen an die Metropolen. Die Autobahnen A3, A59 und A46 sind in wenigen Minuten mit dem Fahrzeug erreichbar und ermöglichen einen schnellen Weg nach Düsseldorf, Köln oder in das Ruhrgebiet.

In direkter Umgebung befindet sich der Elbsee, das Naturschutzgebiet Ohligser Heide, sowie Naturschutzgebiet Schönholz, welche wunderbar zu ausgedehnten Spaziergängen oder Fahrradtouren einladen.

Für den täglichen Bedarf ist ebenfalls gesorgt, wobei der nächste Supermarkt lediglich wenige Minuten entfernt ist.
Miscellaneous
PROVISIONSHINWEIS: Der Immobilienmakler hat einen provisionspflichtigen Maklervertrag mit dem Verkäufer in gleicher Höhe geschlossen!HINWEIS:

Bitte beachten Sie, dass wir nur Anfragen mit vollständigen Kontaktdaten bearbeiten.

Grundvoraussetzung sind die Angabe von Vor- und Nachname, Firmenbezeichnung (sofern zutreffend), der postalischen Anschrift, einer gültigen Emailadresse sowie einer Telefonnummer unter der Sie ganztätig zu erreichen sind.

Anfragen mit unvollständigen Kontaktdaten werden von uns nicht beantwortet bzw. weiter bearbeitet!SPAM-HINWEIS:

Bitte prüfen Sie nachdem Sie nicht innerhalb von 48 Stunden ein Expose bzw. eine Email von uns erhalten haben Ihren Email SPAM Ordner.
Contact inquiry
Similar Properties
The page you requested cannot be found.