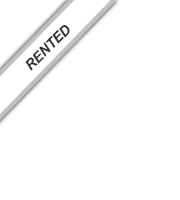 | | |
| --- | --- |
| PropNo | Hol9_20 |
| Street | Holbeinstrasse |
| ZIP code | 40667 |
| Town | Meerbusch |
| Living area | 52 m² |
| Vermietungsstatus | rented |
| Year of construction | 1993 |
| Objektzustand | Refurbished |
| Quality of equipment/features | Superior |
| Parking | 1 Duplex |
| Balcony | Yes |
| | |
| --- | --- |
| PropNo | Hol9_20 |
| Street | Holbeinstrasse |
| ZIP code | 40667 |
| Town | Meerbusch |
| Living area | 52 m² |
| Floor | 1 |
| Vermietungsstatus | rented |
| Number of rooms | 2 |
| Available from (date) | 26.05.2022 |
| Year of construction | 1993 |
| Objektzustand | Refurbished |
| Quality of equipment/features | Superior |
| Parking | 1 Duplex |
| Balcony | Yes |
| Furnished | Full |
| Kitchen | Built in kitchen |
| | |
| --- | --- |
| PropNo | Hol9_20 |
| Street | Holbeinstrasse |
| ZIP code | 40667 |
| Town | Meerbusch |
| Living area | 52 m² |
| Floor | 1 |
| Number of rooms | 2 |
| Available from (date) | 26.05.2022 |
| Year of construction | 1993 |
| Objektzustand | Refurbished |
| Quality of equipment/features | Superior |
| Parking | 1 Duplex |
| Balcony | Yes |
| Furnished | Full |
| Kitchen | Built in kitchen |
| | |
| --- | --- |
| PropNo | Hol9_20 |
| Street | Holbeinstrasse |
| ZIP code | 40667 |
| Town | Meerbusch |
| Living area | 52 m² |
| Available from (date) | 26.05.2022 |
| Floor | 1 |
| Number of rooms | 2 |
| Year of construction | 1993 |
| Objektzustand | Refurbished |
| Quality of equipment/features | Superior |
| Window | Kunststoff (isolierverglast) |
| type of flooring | Prefinished |
| Heating | Central heating (gas) |
| Zustand Badezimmer | modern |
| Balcony | Yes |
| Furnished | Full |
| Kitchen | Built in kitchen |
| Inclusive rent per | Month |
| Inclusive rent | 1.350 € |
| Parking | 1 Duplex |
| Deposit | 2.600 € |
| | |
| --- | --- |
| PropNo | Hol9_20 |
| Street | Holbeinstrasse |
| ZIP code | 40667 |
| Town | Meerbusch |
| Available from (date) | 26.05.2022 |
| Living area | 52 m² |
| Floor | 1 |
| Year of construction | 1993 |
| Objektzustand | Refurbished |
| Quality of equipment/features | Superior |
| Window | Kunststoff (isolierverglast) |
| type of flooring | Prefinished |
| Heating | Central heating (gas) |
| Zustand Badezimmer | modern |
| Balcony | Yes |
| Furnished | Full |
| Kitchen | Built in kitchen |
| Inclusive rent per | Month |
| Inclusive rent | 1.350 € |
| Parking | 1 Duplex |
| Deposit | 2.600 € |
| | |
| --- | --- |
| PropNo | Hol9_20 |
| Street | Holbeinstrasse |
| ZIP code | 40667 |
| Town | Meerbusch |
| Total surface | 52 m² |
| Floor | 1 |
| Available from (date) | 26.05.2022 |
| Year of construction | 1993 |
| Objektzustand | Refurbished |
| Quality of equipment/features | Superior |
| Window | Kunststoff (isolierverglast) |
| type of flooring | Prefinished |
| Heating | Central heating (gas) |
| Zustand Badezimmer | modern |
| Balcony | Yes |
| Deposit | 2.600 € |
| Parking | 1 Duplex |
| | |
| --- | --- |
| PropNo | Hol9_20 |
| Street | Holbeinstrasse |
| ZIP code | 40667 |
| Town | Meerbusch |
| Vermietungsstatus | rented |
| | |
| --- | --- |
| PropNo | Hol9_20 |
| Street | Holbeinstrasse |
| ZIP code | 40667 |
| Town | Meerbusch |
| Living area | 52 m² |
| Floor | 1 |
| Available from (date) | 26.05.2022 |
| Year of construction | 1993 |
| Objektzustand | Refurbished |
| Quality of equipment/features | Superior |
| Window | Kunststoff (isolierverglast) |
| type of flooring | Prefinished |
| Heating | Central heating (gas) |
| Zustand Badezimmer | modern |
| Parking | 1 Duplex |
| Balcony | Yes |
| Furnished | Full |
| Kitchen | Built in kitchen |
| Deposit | 2.600 € |
| | |
| --- | --- |
| PropNo | Hol9_20 |
| Street | Holbeinstrasse |
| ZIP code | 40667 |
| Town | Meerbusch |
| Living area | 52 m² |
| Available from (date) | 26.05.2022 |
| Year of construction | 1993 |
| Objektzustand | Refurbished |
| Quality of equipment/features | Superior |
| Window | Kunststoff (isolierverglast) |
| type of flooring | Prefinished |
| Heating | Central heating (gas) |
| Zustand Badezimmer | modern |
| Parking | 1 Duplex |
| Balcony | Yes |
| Furnished | Full |
| Kitchen | Built in kitchen |
| Deposit | 2.600 € |
| | |
| --- | --- |
| PropNo | Hol9_20 |
| Street | Holbeinstrasse |
| ZIP code | 40667 |
| Town | Meerbusch |
| Living area | 52 m² |
| Available from (date) | 26.05.2022 |
| Year of construction | 1993 |
| Objektzustand | Refurbished |
| Quality of equipment/features | Superior |
| Window | Kunststoff (isolierverglast) |
| type of flooring | Prefinished |
| Heating | Central heating (gas) |
| Zustand Badezimmer | modern |
| Parking | 1 Duplex |
| Balcony | Yes |
| Furnished | Full |
| Kitchen | Built in kitchen |
| | |
| --- | --- |
| PropNo | Hol9_20 |
| Street | Holbeinstrasse |
| ZIP code | 40667 |
| Town | Meerbusch |
| Total surface | 52 m² |
| Floor | 1 |
| Available from (date) | 26.05.2022 |
| Year of construction | 1993 |
| Objektzustand | Refurbished |
| Quality of equipment/features | Superior |
| Window | Kunststoff (isolierverglast) |
| type of flooring | Prefinished |
| Heating | Central heating (gas) |
| Zustand Badezimmer | modern |
| Parking | 1 Duplex |
| Balcony | Yes |
| Furnished | Full |
| Kitchen | Built in kitchen |
| | |
| --- | --- |
| PropNo | Hol9_20 |
| Street | Holbeinstrasse |
| ZIP code | 40667 |
| Town | Meerbusch |
| Property class | Apartment |
| Type of commercialization | Rent |
| Total surface | 52 m² |
| Available from (date) | 26.05.2022 |
| Year of construction | 1993 |
| Objektzustand | Refurbished |
| Quality of equipment/features | Superior |
| Window | Kunststoff (isolierverglast) |
| type of flooring | Prefinished |
| Heating | Central heating (gas) |
| Zustand Badezimmer | modern |
| Furnished | Full |
| Kitchen | Built in kitchen |
*** Ruhig gelegene Wohnung - Top saniert mit Westbalkon ***
Property description
Alle Räume sind vollausgestattet und bieten alles für den alltäglichen Gebrauch.

Der Wohnbereich ist mit einer gemütlichen Couch mit Couchtisch und einem Smart-TV ausgestattet.
Die ausgewogene Mischung aus klassischen Elementen und modernem Design beschreibt das Badezimmer.

Über die Diele gelangt man in das Schlafzimmer, welches unter anderem mit einem Kleiderschrank, einem Bett (140cm x 200cm) und einem Beistelltisch ausgestattet ist.

Moderne Wohnaccessoires verleihen jedem Zimmer einen besonderen Wohlfühlcharakter.

Die Küche verfügt über eine Kühl-Gefrierkombination, einen Geschirrspüler, Spüle, Oberschränke usw.
Zu der Wohnung kann ebenfalls ein Tiefgaragenstellplatz zugebucht werden. Ein Fahrradstellplatz ist ebenfalls vorhanden.

Die Highlights :
- Eichenparkett
- Glattputzwände
- modernes neuwertiges Bad
- Tiefgaragenstellplatz (kostenpflichtig für 80€ pro Monat)
- Einbauküche mit Geschirrspüler
Energy pass (for Buildings)
| | |
| --- | --- |
| Energy pass (for Buildings) | according to consumption |
| Energy pass valid until | 09.07.2030 |
| Final consumption of energy | 126 kWh/(m²*a) |
| Year of construction according energy pass | 1993 |
| Main fuel type | Gas |
Equipment/Features
Location
Meerbusch-Büderich liegt direkt vor den Toren der Landeshauptstadt Düsseldorf und ist bevorzugter Wohnort für alle, die das pulsierende Leben in einer beschaulichen Umgebung in direkter Rheinlage schätzen, ohne auf die Nähe der Großstadt verzichten zu wollen.

Die Dorfstraße ist die Haupteinkaufsstraße von Meerbusch-Büderich. Neben dem Angebot für den täglichen Bedarf finden Sie hier zahlreiche Modegeschäfte, Parfümerien, Friseure, Ärzte und Apotheken. Weitere Einkaufsmöglichkeiten befinden sich am Deutschen Eck. Das gastronomische Angebot bietet mit zahlreichen Cafés, Bistros, Eisdielen, Brauhäusern bis hin zum Gourmetrestaurant ein breites Spektrum. 2x wöchentl. bieten Landwirte aus der Umgebung ihre frischen Produkte auf dem Dr.-Franz-Schütz-Platz an.

Meerbusch-Büderich verfügt über eine gute Infrastruktur. Die Düsseldorfer Innenstadt ist mit öffentl. Verkehrsmitteln in wenigen Minuten (12 Min. KÖ) erreichbar. Mit der U-Bahnlinie U76 ist ein direkter Weg zum Düsseldorfer HBF sowie zum Krefelder HBF gewährleistet und bringt Sie innerhalb von 20 Minuten in die beiden Großstädte. Kindergärten und weiterführende Schulen sind in wenigen Minuten erreichbar. Eine optimale Verkehrsanbindung zu den Autobahnen A44, A57 und A52 in Richtung Düsseldorf, Neuss, Krefeld, Mönchengladbach und Köln ist ebenfalls gewährleistet.
Other
Contact inquiry
Similar Properties
The page you requested cannot be found.