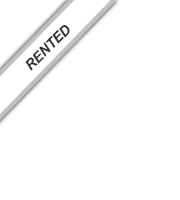 | | |
| --- | --- |
| Property ID | Aac157_8 |
| Street | Aachener Straße |
| ZIP code | 40223 |
| Town | Düsseldorf / Bilk |
| Living area | 71 m² |
| Vermietungsstatus | rented |
| Year of construction | 1961 |
| Objektzustand | Well maintained |
| Quality of equipment/features | Superior |
| Balcony | Yes |
| | |
| --- | --- |
| Property ID | Aac157_8 |
| Street | Aachener Straße |
| ZIP code | 40223 |
| Town | Düsseldorf / Bilk |
| Living area | 71 m² |
| Floor | 2.OG rechts |
| Vermietungsstatus | rented |
| Number of rooms | 2 |
| Year of construction | 1961 |
| Objektzustand | Well maintained |
| Quality of equipment/features | Superior |
| Balcony | Yes |
| Furnished | Full |
| Kitchen | Open kitchen, Designerküche |
| | |
| --- | --- |
| Property ID | Aac157_8 |
| Street | Aachener Straße |
| ZIP code | 40223 |
| Town | Düsseldorf / Bilk |
| Living area | 71 m² |
| Floor | 2.OG rechts |
| Number of rooms | 2 |
| Year of construction | 1961 |
| Objektzustand | Well maintained |
| Quality of equipment/features | Superior |
| Balcony | Yes |
| Furnished | Full |
| Kitchen | Open kitchen, Designerküche |
| | |
| --- | --- |
| Property ID | Aac157_8 |
| Street | Aachener Straße |
| ZIP code | 40223 |
| Town | Düsseldorf / Bilk |
| Living area | 71 m² |
| Floor | 2.OG rechts |
| Number of rooms | 2 |
| Year of construction | 1961 |
| Objektzustand | Well maintained |
| Quality of equipment/features | Superior |
| Window | Kunststoff (isolierverglast) |
| type of flooring | Hardwood floor |
| Heating | Floor heating |
| Zustand Badezimmer | refurbished, modern |
| Balcony | Yes |
| Furnished | Full |
| Kitchen | Open kitchen, Designerküche |
| Inclusive rent per | Month |
| Inclusive rent | 1.900 € |
| Deposit | 3.800 € |
| | |
| --- | --- |
| Property ID | Aac157_8 |
| Street | Aachener Straße |
| ZIP code | 40223 |
| Town | Düsseldorf / Bilk |
| Living area | 71 m² |
| Floor | 2.OG rechts |
| Year of construction | 1961 |
| Objektzustand | Well maintained |
| Quality of equipment/features | Superior |
| Window | Kunststoff (isolierverglast) |
| type of flooring | Hardwood floor |
| Heating | Floor heating |
| Zustand Badezimmer | refurbished, modern |
| Balcony | Yes |
| Furnished | Full |
| Kitchen | Open kitchen, Designerküche |
| Inclusive rent per | Month |
| Inclusive rent | 1.900 € |
| Deposit | 3.800 € |
| | |
| --- | --- |
| Property ID | Aac157_8 |
| Street | Aachener Straße |
| ZIP code | 40223 |
| Town | Düsseldorf / Bilk |
| Total surface | 71 m² |
| Floor | 2.OG rechts |
| Year of construction | 1961 |
| Objektzustand | Well maintained |
| Quality of equipment/features | Superior |
| Window | Kunststoff (isolierverglast) |
| type of flooring | Hardwood floor |
| Heating | Floor heating |
| Zustand Badezimmer | refurbished, modern |
| Balcony | Yes |
| Deposit | 3.800 € |
| | |
| --- | --- |
| Property ID | Aac157_8 |
| Street | Aachener Straße |
| ZIP code | 40223 |
| Town | Düsseldorf / Bilk |
| Vermietungsstatus | rented |
| | |
| --- | --- |
| Property ID | Aac157_8 |
| Street | Aachener Straße |
| ZIP code | 40223 |
| Town | Düsseldorf / Bilk |
| Living area | 71 m² |
| Floor | 2.OG rechts |
| Year of construction | 1961 |
| Objektzustand | Well maintained |
| Quality of equipment/features | Superior |
| Window | Kunststoff (isolierverglast) |
| type of flooring | Hardwood floor |
| Heating | Floor heating |
| Zustand Badezimmer | refurbished, modern |
| Balcony | Yes |
| Furnished | Full |
| Kitchen | Open kitchen, Designerküche |
| Deposit | 3.800 € |
| | |
| --- | --- |
| Property ID | Aac157_8 |
| Street | Aachener Straße |
| ZIP code | 40223 |
| Town | Düsseldorf / Bilk |
| Living area | 71 m² |
| Year of construction | 1961 |
| Objektzustand | Well maintained |
| Quality of equipment/features | Superior |
| Window | Kunststoff (isolierverglast) |
| type of flooring | Hardwood floor |
| Heating | Floor heating |
| Zustand Badezimmer | refurbished, modern |
| Balcony | Yes |
| Abstellraum / Kellerraum | Yes |
| Furnished | Full |
| Kitchen | Open kitchen, Designerküche |
| Deposit | 3.800 € |
| | |
| --- | --- |
| Property ID | Aac157_8 |
| Street | Aachener Straße |
| ZIP code | 40223 |
| Town | Düsseldorf / Bilk |
| Living area | 71 m² |
| Year of construction | 1961 |
| Objektzustand | Well maintained |
| Quality of equipment/features | Superior |
| Window | Kunststoff (isolierverglast) |
| type of flooring | Hardwood floor |
| Heating | Floor heating |
| Zustand Badezimmer | refurbished, modern |
| Balcony | Yes |
| Abstellraum / Kellerraum | Yes |
| Furnished | Full |
| Kitchen | Open kitchen, Designerküche |
| | |
| --- | --- |
| Property ID | Aac157_8 |
| Street | Aachener Straße |
| ZIP code | 40223 |
| Town | Düsseldorf / Bilk |
| Total surface | 71 m² |
| Floor | 2.OG rechts |
| Year of construction | 1961 |
| Objektzustand | Well maintained |
| Quality of equipment/features | Superior |
| Window | Kunststoff (isolierverglast) |
| type of flooring | Hardwood floor |
| Heating | Floor heating |
| Zustand Badezimmer | refurbished, modern |
| Balcony | Yes |
| Abstellraum / Kellerraum | Yes |
| Furnished | Full |
| Kitchen | Open kitchen, Designerküche |
| | |
| --- | --- |
| Property ID | Aac157_8 |
| Street | Aachener Straße |
| ZIP code | 40223 |
| Town | Düsseldorf / Bilk |
| Property class | Apartments |
| Marketing method | Rent |
| Total surface | 71 m² |
| Year of construction | 1961 |
| Objektzustand | Well maintained |
| Quality of equipment/features | Superior |
| Window | Kunststoff (isolierverglast) |
| type of flooring | Hardwood floor |
| Heating | Floor heating |
| Zustand Badezimmer | refurbished, modern |
| Furnished | Full |
| Kitchen | Open kitchen, Designerküche |
*****TOP-DESIGNTE 3 ZIMMER WOHNUNG*****
Property description
Hier wird eine wunderschöne und frisch sanierte 3 Zimmer Wohnung in Düsseldorf-Bilk / Unterbilk angeboten.

Die Wohnung ist perfekt geschnitten und verfügt über einen großen und hellen Wohnraum mit offenem Koch- und Essbereich.

Der großzügige Wohnraum ist mit einer ausgedehnten Fensterfront mit direktem Zugang zum großen Balkon ausgestattet, dadurch ist der Wohnraum stets hell und freundlich und lädt zum gemütlichen verweilen ein.

Darüber hinaus verfügt die Wohnung über ein gemütliches Schlafzimmer und ein Ankleide- /Gästezimmer. Die gesamte Wohnung wurde liebevoll und geschmackvoll eingerichtet. Alle Einbauten (Küche, Kleider- und Badezimmerschränke) sind maßangefertigt worden.

Das Badezimmer ist ebenfalls modern und stilvoll gestaltet und ebenfalls mit hochwertigen Einbauten sowie einer Waschmaschine ausgestattet.

Zur Wohnung gehört selbstverständlich auch ein Kellerabteil.

Weitere Higlihts sind: Hochwertiger Parkettboden, Glattputzwände, maßangefertigte Küche mit Kühl- / Gefrierkombination, Weinkühlschrank, Microwelle, Induktionskochfeld, Spülmaschine, neue Gaßkombitherme (BJ 2020), Neue Fenster in der gesamten Wohnung, neue Hauseingangstüre, Designerbad, hochwertige Einbauschränke inkl. Naturholzapplikationen uvm.

Hier heißt es: Einfach einziehen und wohlfühlen!
Energy Performance Certificate (for Buildings)
| | |
| --- | --- |
| Energy Performance Certificate (for Buildings) | according to consumption |
| Energy pass valid until | 13.05.2029 |
| Final consumption of energy | 180,2 kWh/(m²*a) |
| Year of construction according energy pass | 2000 |
| Main fuel type | Gas |
Equipment/Features
Location
Bilk ist der älteste und bevölkerungsreichste Stadtteil Düsseldorfs - und auch einer der interessantesten.

Bilk ist ein beliebter Wohnort für Studenten, seit die einstige Medizinische Akademie in Bilk Ende der 60er-Jahre zur Universität (mit inzwischen ca. 24.000 Studenten) ausgebaut wurde und heute als eine der führenden Fakultäten in Europa gilt.

Die Spuren des Studentenlebens sind nicht zu übersehen: Eine bunte Kneipenlandschaft durchzieht den Stadtteil. Es gibt beste Einkaufsmöglichkeiten und eine internationale Palette an Restaurants. Das neue Stadteilzentrum mit den Bilker Arcaden inklusive Stadtbücherei, Schwimmbad und dem Bürgerbüro rundet dieses Angebot ab.

Adressen wie das Programm-Kino "Metropol" an der Brunnenstraße oder der Salzmannbau an der Himmelgeister Straße, ein ehemaliger Industriekomplex, der heute Kultureinrichtungen wie die Jazz-Schmiede beherbergt, sorgen für eine ausgesprochen vielfältige Stadtteilkultur.

Gefragt ist Bilk auch wegen seiner schönen Altbauten an Alleen mit altem Baumbestand. Der Weg zur Universität ist kurz und der Botanische Garten am Rande der Universität ist jederzeit einen Spaziergang wert.

Auf der anderen Seite besticht Bilk durch eine Vielzahl architektonischer, moderner und einzigartiger Bauwerke. Sei es das aluminium- verkleidete Siemens Hochhaus, das Stadttor als Glaspalast oder die GerryBauten im Hafen.

Besonders das zu Bilk gehörige Hafenviertel hat sich in den letzten Jahren als Medien und Kunstviertel gemausert und ist zum geheimen Szeneviertel Düsseldorf geworden.
Other