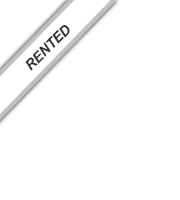 | | |
| --- | --- |
| Property ID | Lan2_B6 |
| Street | Langenbeckstraße |
| ZIP code | 45130 |
| Town | eating corner |
| Living area | 27 m² |
| Vermietungsstatus | rented |
| Year of construction | 1959 |
| Objektzustand | First use after renovation |
| Quality of equipment/features | Superior |
| NKM p.m. (SOLL) | 795 € |
| | |
| --- | --- |
| Property ID | Lan2_B6 |
| Street | Langenbeckstraße |
| ZIP code | 45130 |
| Town | eating corner |
| Living area | 27 m² |
| Floor | 2nd floor |
| Vermietungsstatus | rented |
| Number of rooms | 1 |
| available on (date) | 22.05.2021 |
| Year of construction | 1959 |
| Objektzustand | First use after renovation |
| Quality of equipment/features | Superior |
| Furnished | Full |
| Kitchen | Built in kitchen |
| NKM p.m. (SOLL) | 795 € |
| NK | 100 € |
| | |
| --- | --- |
| Property ID | Lan2_B6 |
| Street | Langenbeckstraße |
| ZIP code | 45130 |
| Town | eating corner |
| Living area | 27 m² |
| Floor | 2nd floor |
| Number of rooms | 1 |
| available on (date) | 22.05.2021 |
| Year of construction | 1959 |
| Objektzustand | First use after renovation |
| Quality of equipment/features | Superior |
| Furnished | Full |
| Kitchen | Built in kitchen |
| | |
| --- | --- |
| Property ID | Lan2_B6 |
| Street | Langenbeckstraße |
| ZIP code | 45130 |
| Town | eating corner |
| Living area | 27 m² |
| available on (date) | 22.05.2021 |
| Floor | 2nd floor |
| Number of rooms | 1 |
| Year of construction | 1959 |
| Objektzustand | First use after renovation |
| Quality of equipment/features | Superior |
| Furnished | Full |
| Kitchen | Built in kitchen |
| Inclusive rent per | Month |
| Inclusive rent | 900 € |
| Deposit | 1.800 € |
| | |
| --- | --- |
| Property ID | Lan2_B6 |
| Street | Langenbeckstraße |
| ZIP code | 45130 |
| Town | eating corner |
| available on (date) | 22.05.2021 |
| Living area | 27 m² |
| Floor | 2nd floor |
| Year of construction | 1959 |
| Objektzustand | First use after renovation |
| Quality of equipment/features | Superior |
| Furnished | Full |
| Kitchen | Built in kitchen |
| Inclusive rent per | Month |
| Inclusive rent | 900 € |
| Deposit | 1.800 € |
| | |
| --- | --- |
| Property ID | Lan2_B6 |
| Street | Langenbeckstraße |
| ZIP code | 45130 |
| Town | eating corner |
| Total surface | 27 m² |
| Floor | 2nd floor |
| available on (date) | 22.05.2021 |
| Year of construction | 1959 |
| Objektzustand | First use after renovation |
| Quality of equipment/features | Superior |
| Gesamtmiete (IST) | 100 € |
| Deposit | 1.800 € |
| NK | 100 € |
| Heizkosten in NK | Yes |
| | |
| --- | --- |
| Property ID | Lan2_B6 |
| Street | Langenbeckstraße |
| ZIP code | 45130 |
| Town | eating corner |
| Vermietungsstatus | rented |
| NKM p.m. (SOLL) | 795 € |
| NK | 100 € |
| | |
| --- | --- |
| Property ID | Lan2_B6 |
| Street | Langenbeckstraße |
| ZIP code | 45130 |
| Town | eating corner |
| Living area | 27 m² |
| Floor | 2nd floor |
| available on (date) | 22.05.2021 |
| Year of construction | 1959 |
| Objektzustand | First use after renovation |
| Quality of equipment/features | Superior |
| Furnished | Full |
| Kitchen | Built in kitchen |
| Gesamtmiete (IST) | 100 € |
| Deposit | 1.800 € |
| NK | 100 € |
| Heizkosten in NK | Yes |
| | |
| --- | --- |
| Property ID | Lan2_B6 |
| Street | Langenbeckstraße |
| ZIP code | 45130 |
| Town | eating corner |
| Living area | 27 m² |
| available on (date) | 22.05.2021 |
| Year of construction | 1959 |
| Objektzustand | First use after renovation |
| Quality of equipment/features | Superior |
| Furnished | Full |
| Kitchen | Built in kitchen |
| Gesamtmiete (IST) | 100 € |
| Deposit | 1.800 € |
| NK | 100 € |
| Heizkosten in NK | Yes |
| | |
| --- | --- |
| Property ID | Lan2_B6 |
| Street | Langenbeckstraße |
| ZIP code | 45130 |
| Town | eating corner |
| Living area | 27 m² |
| available on (date) | 22.05.2021 |
| Year of construction | 1959 |
| Objektzustand | First use after renovation |
| Quality of equipment/features | Superior |
| Furnished | Full |
| Kitchen | Built in kitchen |
| NK | 100 € |
| | |
| --- | --- |
| Property ID | Lan2_B6 |
| Street | Langenbeckstraße |
| ZIP code | 45130 |
| Town | eating corner |
| Total surface | 27 m² |
| Floor | 2nd floor |
| available on (date) | 22.05.2021 |
| Year of construction | 1959 |
| Objektzustand | First use after renovation |
| Quality of equipment/features | Superior |
| Furnished | Full |
| Kitchen | Built in kitchen |
| NKM p.m. (SOLL) | 795 € |
| NK | 100 € |
| Heizkosten in NK | Yes |
| | |
| --- | --- |
| Property ID | Lan2_B6 |
| Street | Langenbeckstraße |
| ZIP code | 45130 |
| Town | eating corner |
| Property class | Apartments |
| Marketing method | Rent |
| Total surface | 27 m² |
| available on (date) | 22.05.2021 |
| Year of construction | 1959 |
| Objektzustand | First use after renovation |
| Quality of equipment/features | Superior |
| Furnished | Full |
| Kitchen | Built in kitchen |
GEMÜTLICHE DESIGNER-WOHNUNG IM TREND-VIERTEL
Property description
Möbliertes Wohnen wie man es sich wünscht!

Die Wohnung befindet sich ruhig gelegen im 2. OG.
Diese gemütliche Wohnung bietet Ihnen alles was sie brauchen in höhster Qualität.

Im Schlafzimmer bietet das Bett (140X200) genügend Platz für einen erholsamen Schlaf, dazu gesellt sich das schicke Sofa. Hier kann man es aushalten.

Die Küchenzeile verfügt über ein 4er Cerankochfeld, integrierte Kühlgefrierkombi, Kaffeemaschine, Wasserkocher, Toaster, Teller, Töpfe, Besteck, Gläser usw..
Energy Performance Certificate (for Buildings)
| | |
| --- | --- |
| Energy Performance Certificate (for Buildings) | According to construction |
| Energy pass valid until | 18.09.2028 |
| Final energy demand | 26,3 kWh/(m²*a) |
| Year of construction according energy pass | 2016 |
| Main fuel type | Electrical |
Equipment/Features
– Bügeleisen & Bügelbrett
– Bettwäsche, Handtücher
– Kaffeemaschine
– Küche voll ausgestattet mit Geschirr, Kochutensilien usw.
– Toaster, Wasserkocher
– WLAN
– Waschmaschine
Location
Essen-Rüttenscheid:

Rüttenscheid ist ein Stadtteil der Stadt Essen. Südlich der Innenstadt gelegen. Auf der Rüttenscheider Straße bieten sich eine Menge Ausgehmöglichkeiten sowie Einkaufsmöglichkeiten. Die Rüttenscheider Straße ist fußläufig vom Apartment aus zu erreichen. ÖPNV und Geschäfte des alltäglichen Lebens befinden sich in unmittelbarer Nähe.
Other
Die Kosten für Internet, Strom und Heizung sind in der Pauschalmiete enthalten.