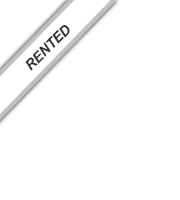 | | |
| --- | --- |
| PropNo | Wes45_10 |
| Street | Weselerstraße |
| Postcode | 40239 |
| City | Düsseldorf |
| Living area | 44 sqm |
| Vermietungsstatus | rented |
| Objektzustand | Redeveloped |
| Quality of equipment/features | Superior |
| Balcony | Yes |
| NKM p.m. (SOLL) | 1.200 € |
| | |
| --- | --- |
| PropNo | Wes45_10 |
| Street | Weselerstraße |
| Postcode | 40239 |
| City | Düsseldorf |
| Living area | 44 sqm |
| Floor | 4. OG |
| Vermietungsstatus | rented |
| Number of rooms | 1 |
| available from (date) | 01.11.2023 |
| Objektzustand | Redeveloped |
| Quality of equipment/features | Superior |
| Balcony | Yes |
| Furnished | Full |
| Kitchen | Fitted kitchen |
| NKM p.m. (SOLL) | 1.200 € |
| NK | 100 € |
| | |
| --- | --- |
| PropNo | Wes45_10 |
| Street | Weselerstraße |
| Postcode | 40239 |
| City | Düsseldorf |
| Living area | 44 sqm |
| Floor | 4. OG |
| Number of rooms | 1 |
| available from (date) | 01.11.2023 |
| Objektzustand | Redeveloped |
| Quality of equipment/features | Superior |
| Balcony | Yes |
| Furnished | Full |
| Kitchen | Fitted kitchen |
| | |
| --- | --- |
| PropNo | Wes45_10 |
| Street | Weselerstraße |
| Postcode | 40239 |
| City | Düsseldorf |
| Living area | 44 sqm |
| available from (date) | 01.11.2023 |
| Floor | 4. OG |
| Number of rooms | 1 |
| Objektzustand | Redeveloped |
| Quality of equipment/features | Superior |
| Balcony | Yes |
| Furnished | Full |
| Kitchen | Fitted kitchen |
| Flat rent per | Month |
| Flat rent | 1.400 € |
| Deposit | 2.800 € |
| | |
| --- | --- |
| PropNo | Wes45_10 |
| Street | Weselerstraße |
| Postcode | 40239 |
| City | Düsseldorf |
| available from (date) | 01.11.2023 |
| Living area | 44 sqm |
| Floor | 4. OG |
| Objektzustand | Redeveloped |
| Quality of equipment/features | Superior |
| Balcony | Yes |
| Furnished | Full |
| Kitchen | Fitted kitchen |
| Flat rent per | Month |
| Flat rent | 1.400 € |
| Deposit | 2.800 € |
| | |
| --- | --- |
| PropNo | Wes45_10 |
| Street | Weselerstraße |
| Postcode | 40239 |
| City | Düsseldorf |
| Total area | 44 sqm |
| Floor | 4. OG |
| available from (date) | 01.11.2023 |
| Objektzustand | Redeveloped |
| Quality of equipment/features | Superior |
| Balcony | Yes |
| Gesamtmiete (IST) | 100 € |
| Deposit | 2.800 € |
| NK | 100 € |
| Heizkosten in NK | Yes |
| | |
| --- | --- |
| PropNo | Wes45_10 |
| Street | Weselerstraße |
| Postcode | 40239 |
| City | Düsseldorf |
| Vermietungsstatus | rented |
| NKM p.m. (SOLL) | 1.200 € |
| NK | 100 € |
| | |
| --- | --- |
| PropNo | Wes45_10 |
| Street | Weselerstraße |
| Postcode | 40239 |
| City | Düsseldorf |
| Living area | 44 sqm |
| Floor | 4. OG |
| available from (date) | 01.11.2023 |
| Objektzustand | Redeveloped |
| Quality of equipment/features | Superior |
| Balcony | Yes |
| Furnished | Full |
| Kitchen | Fitted kitchen |
| Gesamtmiete (IST) | 100 € |
| Deposit | 2.800 € |
| NK | 100 € |
| Heizkosten in NK | Yes |
| | |
| --- | --- |
| PropNo | Wes45_10 |
| Street | Weselerstraße |
| Postcode | 40239 |
| City | Düsseldorf |
| Living area | 44 sqm |
| available from (date) | 01.11.2023 |
| Objektzustand | Redeveloped |
| Quality of equipment/features | Superior |
| Balcony | Yes |
| Furnished | Full |
| Kitchen | Fitted kitchen |
| Gesamtmiete (IST) | 100 € |
| Deposit | 2.800 € |
| NK | 100 € |
| Heizkosten in NK | Yes |
| | |
| --- | --- |
| PropNo | Wes45_10 |
| Street | Weselerstraße |
| Postcode | 40239 |
| City | Düsseldorf |
| Living area | 44 sqm |
| available from (date) | 01.11.2023 |
| Objektzustand | Redeveloped |
| Quality of equipment/features | Superior |
| Balcony | Yes |
| Furnished | Full |
| Kitchen | Fitted kitchen |
| NK | 100 € |
| | |
| --- | --- |
| PropNo | Wes45_10 |
| Street | Weselerstraße |
| Postcode | 40239 |
| City | Düsseldorf |
| Total area | 44 sqm |
| Floor | 4. OG |
| available from (date) | 01.11.2023 |
| Objektzustand | Redeveloped |
| Quality of equipment/features | Superior |
| Balcony | Yes |
| Furnished | Full |
| Kitchen | Fitted kitchen |
| NKM p.m. (SOLL) | 1.200 € |
| NK | 100 € |
| Heizkosten in NK | Yes |
| | |
| --- | --- |
| PropNo | Wes45_10 |
| Street | Weselerstraße |
| Postcode | 40239 |
| City | Düsseldorf |
| Type of property | Apartment |
| Type of commercialization | Rent |
| Total area | 44 sqm |
| available from (date) | 01.11.2023 |
| Objektzustand | Redeveloped |
| Quality of equipment/features | Superior |
| Furnished | Full |
| Kitchen | Fitted kitchen |
Neues Designer-Apartment mit 2 Balkonen
Property description
Hier finden Sie Wohnen auf Zeit auf hohem Niveau!
Das Designerapartment wurde gerade erst fertig gestellt und verfügt über einen Wohn-/ Essbereich mit zusätzlichem Schafzimmer, ca. 2,70 Meter Deckenhöhe und 2 große Balkone wobei der Balkon am Wohn- /Essbereich perfekt nach Südwest ausgerichtet und ruhig nach hinten hinaus gelegen ist!
Energy certificate
| | |
| --- | --- |
| Energy certificate | Requirement-oriented certificate |
| Energy pass valid until | 29.04.2024 |
| Year of construction according to energy certificate | 1954 |
| Main energy source | Gas |
Equipment/Features
Location
Das Objekt befindet sich mitten im Zooviertel. Wohnungen in dieser Gegend erfreuen sich hoher Beliebtheit. Das
Zooviertel zählt zusammen mit Oberkassel zu den beiden teuersten innerstädtischen Gebieten. Ruhiges
Stadtwohnen heißt hier die Devise - die Innenstadt ist nur wenige Autominuten entfernt, die Lage bietet sehr viele
Grünflächen und Ruhe.
Fußläufig erreicht man die beliebte Rethelstraße, die sowohl zahlreiche Einkaufsmöglichkeiten bietet als auch ausgezeichnete Gastronomie. Mehrere Straßenbahn- und Buslinien verbinden das Viertel mit der City und den umliegenden Stadtteilen. Der Autobahnanschluß 52 ist über die Brehmstraße in wenigen Minuten erreichbar.
Miscellaneous
Contact inquiry
Similar Properties
*****Leerstehendes & sanieru ...
649.000 €
in 40591 Düsseldorf
*****Leerstehendes & sanieru ...
650.000 €
in 40591 Düsseldorf
*****Gemütliche 2-Zimmerwohn ...
239.000 €
in 40221 Düsseldorf