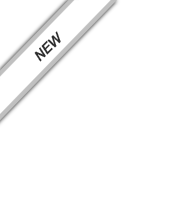 | | |
| --- | --- |
| PropNo | 728_KA_4 |
| Postcode | 40237 |
| City | Düsseldorf |
| Plot size | 700 sqm |
| Rentable area | 47 sqm |
| Living area | 47 sqm |
| Vermietungsstatus | leerstehend |
| Year of construction | 1953 |
| Objektzustand | Neat |
| Quality of equipment/features | Standard |
| NKM p.m. (SOLL) | 700 € |
| Purchase price | 229.000 € |
| Real estate agent's commission | Makler Courtage 3,57% (inkl. 19 % MwSt.) vom beurkundeten Kaufpreis. |
| | |
| --- | --- |
| PropNo | 728_KA_4 |
| Postcode | 40237 |
| City | Düsseldorf |
| Rentable area | 47 sqm |
| Living area | 47 sqm |
| Floor | 2.OG |
| Vermietungsstatus | leerstehend |
| Number of rooms | 2 |
| Year of construction | 1953 |
| Objektzustand | Neat |
| Quality of equipment/features | Standard |
| NKM p.m. (SOLL) | 700 € |
| House fees | 191 € |
| Purchase price | 229.000 € |
| Real estate agent's commission | Makler Courtage 3,57% (inkl. 19 % MwSt.) vom beurkundeten Kaufpreis. |
| | |
| --- | --- |
| PropNo | 728_KA_4 |
| Postcode | 40237 |
| City | Düsseldorf |
| Living area | 47 sqm |
| Floor | 2.OG |
| Number of rooms | 2 |
| Year of construction | 1953 |
| Objektzustand | Neat |
| Quality of equipment/features | Standard |
| House fees | 191 € |
| Purchase price | 229.000 € |
| Real estate agent's commission | Makler Courtage 3,57% (inkl. 19 % MwSt.) vom beurkundeten Kaufpreis. |
| | |
| --- | --- |
| PropNo | 728_KA_4 |
| Postcode | 40237 |
| City | Düsseldorf |
| Living area | 47 sqm |
| Floor | 2.OG |
| Number of rooms | 2 |
| Year of construction | 1953 |
| Objektzustand | Neat |
| Quality of equipment/features | Standard |
| Window | Kunststoff (isolierverglast) |
| type of flooring | Laminate flooring, Tiles |
| Heating type | Central heating (gas) |
| Zustand Badezimmer | zeitgemäß |
| | |
| --- | --- |
| PropNo | 728_KA_4 |
| Postcode | 40237 |
| City | Düsseldorf |
| Living area | 47 sqm |
| Floor | 2.OG |
| Year of construction | 1953 |
| Objektzustand | Neat |
| Quality of equipment/features | Standard |
| Window | Kunststoff (isolierverglast) |
| type of flooring | Laminate flooring, Tiles |
| Heating type | Central heating (gas) |
| Zustand Badezimmer | zeitgemäß |
| | |
| --- | --- |
| PropNo | 728_KA_4 |
| Postcode | 40237 |
| City | Düsseldorf |
| Total area | 47 sqm |
| Floor | 2.OG |
| Year of construction | 1953 |
| Objektzustand | Neat |
| Quality of equipment/features | Standard |
| Window | Kunststoff (isolierverglast) |
| type of flooring | Laminate flooring, Tiles |
| Heating type | Central heating (gas) |
| Zustand Badezimmer | zeitgemäß |
| Real estate agent's commission | Makler Courtage 3,57% (inkl. 19 % MwSt.) vom beurkundeten Kaufpreis. |
| | |
| --- | --- |
| PropNo | 728_KA_4 |
| Postcode | 40237 |
| City | Düsseldorf |
| Plot size | 700 sqm |
| Vermietungsstatus | leerstehend |
| NKM p.m. (SOLL) | 700 € |
| Purchase price | 229.000 € |
| Real estate agent's commission | Makler Courtage 3,57% (inkl. 19 % MwSt.) vom beurkundeten Kaufpreis. |
| | |
| --- | --- |
| PropNo | 728_KA_4 |
| Postcode | 40237 |
| City | Düsseldorf |
| Living area | 47 sqm |
| Floor | 2.OG |
| Year of construction | 1953 |
| Objektzustand | Neat |
| Quality of equipment/features | Standard |
| Window | Kunststoff (isolierverglast) |
| type of flooring | Laminate flooring, Tiles |
| Heating type | Central heating (gas) |
| Zustand Badezimmer | zeitgemäß |
| | |
| --- | --- |
| PropNo | 728_KA_4 |
| Postcode | 40237 |
| City | Düsseldorf |
| Living area | 47 sqm |
| Year of construction | 1953 |
| Objektzustand | Neat |
| Quality of equipment/features | Standard |
| Window | Kunststoff (isolierverglast) |
| type of flooring | Laminate flooring, Tiles |
| Heating type | Central heating (gas) |
| Zustand Badezimmer | zeitgemäß |
| Abstellraum / Kellerraum | Yes |
| | |
| --- | --- |
| PropNo | 728_KA_4 |
| Postcode | 40237 |
| City | Düsseldorf |
| Plot size | 700 sqm |
| Living area | 47 sqm |
| Year of construction | 1953 |
| Objektzustand | Neat |
| Quality of equipment/features | Standard |
| Window | Kunststoff (isolierverglast) |
| type of flooring | Laminate flooring, Tiles |
| Heating type | Central heating (gas) |
| Zustand Badezimmer | zeitgemäß |
| Abstellraum / Kellerraum | Yes |
| Purchase price | 229.000 € |
| Real estate agent's commission | Makler Courtage 3,57% (inkl. 19 % MwSt.) vom beurkundeten Kaufpreis. |
| | |
| --- | --- |
| PropNo | 728_KA_4 |
| Postcode | 40237 |
| City | Düsseldorf |
| Total area | 47 sqm |
| Plot size | 700 sqm |
| Floor | 2.OG |
| Year of construction | 1953 |
| Objektzustand | Neat |
| Quality of equipment/features | Standard |
| Window | Kunststoff (isolierverglast) |
| type of flooring | Laminate flooring, Tiles |
| Heating type | Central heating (gas) |
| Zustand Badezimmer | zeitgemäß |
| Abstellraum / Kellerraum | Yes |
| NKM p.m. (SOLL) | 700 € |
| Purchase price | 229.000 € |
| Real estate agent's commission | Makler Courtage 3,57% (inkl. 19 % MwSt.) vom beurkundeten Kaufpreis. |
| | |
| --- | --- |
| PropNo | 728_KA_4 |
| Postcode | 40237 |
| City | Düsseldorf |
| Type of property | Apartment |
| Type of commercialization | Purchase |
| Total area | 47 sqm |
| Plot size | 700 sqm |
| Year of construction | 1953 |
| Objektzustand | Neat |
| Quality of equipment/features | Standard |
| Window | Kunststoff (isolierverglast) |
| type of flooring | Laminate flooring, Tiles |
| Heating type | Central heating (gas) |
| Zustand Badezimmer | zeitgemäß |
*** ZOOVIERTEL - FÜR EIGENNUTZER ODER KAPITALANLEGER! GEPFLEGTE 2-ZIMMER WOHNUNG ***
Property description
Die hier angebotene 2-Zimmerwohnung im beliebten Zooviertel befindet sich im 2.Obergeschoss eines gepflegten Mehrfamilienhauses aus dem Jahre 1953, welches zu Teilen von Eigentümern bewohnt ist.
Die Lage zwischen dem Schillerplatz und der Rethelstrasse ist ideal.

Bei diesem Objekt handelt es sich um eine solide und wertbeständige Kapitalanlage, die zugleich auch zum Eigennutz geeignet ist.

Die Wohnung setzt sich aus den folgenden Räumlichkeiten zusammen:

eine grosszügige Diele,
Tageslichtbadezimmer,
Küche inkl. praktischer Abstellkammer,
Wohnzimmer und Schlafzimmer.

Das Tageslichtbad ist gepflegt und verfügt über eine Badewanne sowie ein Fenster.
Die Wohnküche ist geräumig und bietet ausreichend Fläche für einen Essbereich.
Die Wohunng wurde kürzlich modernisiert: zum Beispiel neuer Fliesenboden in Bad & Küche, Waschbecken, neue Böden in allen anderen Räumen uvm.

Aufgrund der gefragten Lage und des gelungenen Grundrisses, ist eine durchgängige Vermietung garantiert.
In der Vergangenheit wurde eine Nettokaltmiete von 700 euro erzielt, bei Neuvermietung sehen wir hier durchaus Steigerungspotenzial. Besonders eine Teilmöblierung bietet hier noch weitere Möglichkeiten.
Sprechen Sie uns hierzu gerne an.
Energy certificate
| | |
| --- | --- |
| Energy certificate | Energy consumption data |
| Energy pass valid until | 11.07.2028 |
| Year of construction according to energy certificate | 1953 |
Equipment/Features
Location
Das Zooviertel ist eines der beliebtesten Wohngebiete in Düsseldorf und bietet eine hervorragende Infrastruktur.

Die wunderschönen Fassaden der hier befindlichen Stadthäuser, sowie die begrünten Strassen mit altem Baumbestand verleihen diesem Viertel seinen besonderen Charme und Charakter.

Schulen, Kindergärten, Ärzte und alle Einkaufsmöglichkeiten des täglichen Bedarfs sind fußläufig zu erreichen.

Die bekannte über die Stadtteilgrenzen bekannte Rethelstrasse bildet das informelle Zentrum und lädt durch seine zahlreichen Cafés, Top-Gastronomien und kleine Boutiquen lädt zum Flanieren ein.

Desweiteren sind der Zoopark sowie die ebenfalls beliebten Szene Stadtteile Flingern-Nord und Pempelfort fußläufig zu erreichen.

Der öffentliche Nahverkehr bietet eine gute Anbindung an Düsseldorfs Innenstadt. Der Stadtteil ist sehr verkehrgünstig gelegen.

Sowohl die Autobahnbindungen und der Flughafen sind schnell erreichbar.

Für die Naherholung stehen viele kleinere Parks sowie der nahe gelegene Stadtwald zur Verfügung.
Miscellaneous
ANFRAGEN-HINWEIS:

Bitte beachten Sie, dass wir nur Anfragen mit vollständigen Kontaktdaten bearbeiten.
Grundvoraussetzung sind die Angabe von Vor- und Nachname, Firmenbezeichnung (sofern zutreffend), der postalischen Anschrift, einer gültigen Emailadresse sowie einer Telefonnummer unter der Sie ganztätig zu erreichen sind.
Anfragen mit unvollständigen Kontaktdaten werden von uns nicht beantwortet bzw. weiter bearbeitet!

SPAM-HINWEIS:

Bitte prüfen Sie nachdem Sie nicht innerhalb von 48 Stunden ein Expose bzw. eine Email von uns erhalten haben Ihren Email SPAM Ordner.

PROVISIONSHINWEIS: Der Immobilienmakler hat einen provisionspflichtigen Maklervertrag mit dem Verkäufer in gleicher Höhe geschlossen!
Contact inquiry
Similar Properties
*** ZOOVIERTEL - FÜR EIGENNU ...
229.000 €
in 40237 Düsseldorf
*****Zentral in Bilk! - Gemü ...
189.000 €
in 40215 Düsseldorf
**** Top-Kapitalanlage inkl. ...
195.000 € 990 €
in 40227 Düsseldorf